Priyanka Saxena Ray
What, in your opinion, is the USP of your Cruise Line (owned or represented)?
While there are several river cruise products out there, the most unique thing about A-ROSA River Cruises is its combination of 'effortless luxury and seamless convenience'. With port stops in the heart of diverse European port cities, A-ROSA offers the most comfortable and stress-free way to see the continent with its premium all- inclusive package which includes meals throughout the day, high quality alcoholic and non-alcoholic drinks, 15% discount on spa treatments, free Wi-Fi and complimentary e-bike hire. What's even more alluring for Indian families is that children up to the age of 15, can travel for free on deck 1 on most ships! A-ROSA ships all boast outside cabins and there is always something to see on both sides of the ship.
How important is the Indian market for the Business of your Cruise Ship?
The Indian market is a very important and fast-growing market for A-ROSA River Cruises. We believe our cruises offer something special for every type of Indian travel segment, ranging from family, multi-generational and group travel, to romantic couple getaways or fun trips with friends. With varying ship size featuring between 63 to 140 cabins, A-ROSA is also a perfect fit for corporate offsites and small to medium-sized MICE events.
In fact, A-ROSA ships are very popular for family or corporate charters and do very well with customised menus, chefs on board and other personalized services.
Regular webinars are conducted by STIC Travel Group, as India GSA, to build greater awareness of A-ROSA in the Indian market. A-ROSA is offering early and super early booking discounts, special discounts for the travel fraternity, travel insurance packages etc. to increase its share in the Indian market.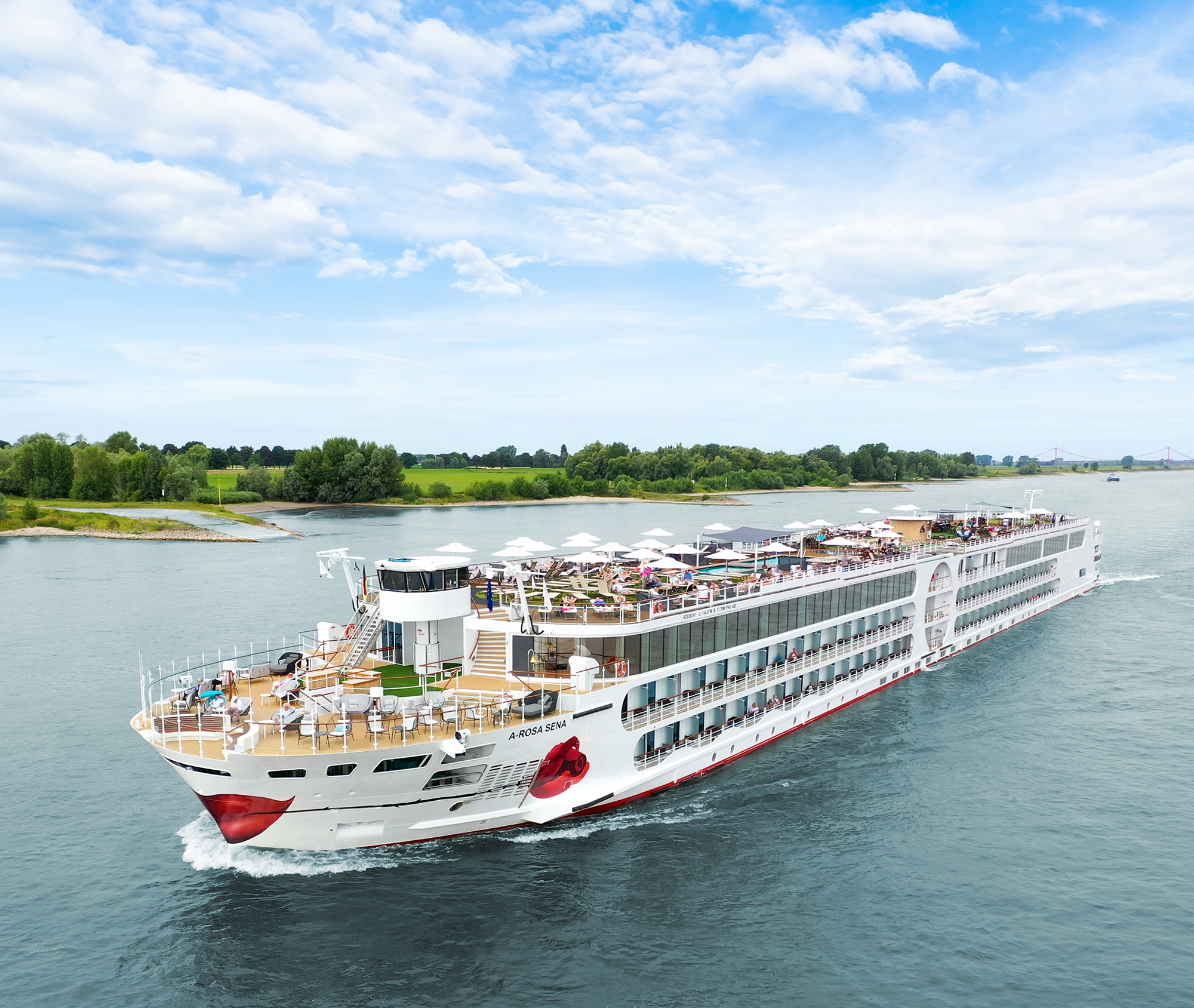 What strategies is your company implementing to drive growth in the cruise tourism sector?
With social media having such a strong influence on travel decisions today, travellers tend to be a lot more informed about their destinations even before they visit. At A-ROSA, therefore, we try to pre-empt our guests' expectations in every aspect of their cruising experience.
Our shore excursions, onboard experiences and staff recommendations are regularly updated and reviewed to ensure they align with the latest trends in local touring, dining preferences and technology enhancements.
We offer a contemporary and ever-varied menu on board –serving a perfect blend of freshly prepared local and international cuisine.
Our Excursion Experts and Destination Scouts are carefully selected offering our guests the opportunity to truly immerse themselves in the places they visit, should they wish to. Options range from personalised cycling trips and walking tours with locals to more conventional guided bus/van tours. A-ROSA ships are famous for their relaxed sundown vibes and evening cocktail service.
With a growing market of younger travellers interested in experiential and adventure tourism, how is your company handling this demographic?
River cruising, by design, offers a lot of variety and flexibility to travellers. A-ROSA welcomes all ages and groups aboard – be it families, couples, friends or something else. Recent years have revealed a growing segment of younger travellers opting to combine the convenience of river cruising with the accessibility to the bustling cities and towns of Europe. A-ROSA continues to prioritise reinventing its dining, entertainment and excursion experiences to cater to the changing needs of younger travellers.
Dining – We are continuously introducing new, organic, international menus using fresh, locally sourced ingredients that catering to a variety of dietary preferences including several vegan, gluten-free, and plant-based options.
Tours and Experiences – At A-ROSA we understand that a lot of our younger guests would prefer flexibility and freedom in exploring the various cities and towns that our ships stop at. A great example of how we are adapting to the needs of this segment is our E-bikes which allow guests to be more active and immersive, seeing their destination from two wheels.
What innovative technological features or platforms is your company implementing to enhance customer experiences?
A-ROSA's new mobile App includes so many useful functions, all together in one place at the touch of a button, offering guests more flexibility and control over their individual cruise experience. Before the holiday begins, guests can log into the A-ROSA APP to find all the importantinformation about their route, ports of call, the ship and cabin. Whether before or during the journey, our mobile app tells the guest exactly which excursions and spa treatments they can book.
What percentage of the Cruise Tourism business that you handle comprises repeat clientele?
A-ROSA has significant number of repeat guests, as river cruises is such a convenientand easy way to see Europe. One of the biggest advantages of river cruising is that you get to see multiple destinations, but only need to unpack once! Plus of course, every day you see a new destination – it's the perfect combination. Guests also love thataccommodation and meals are included throughout, the added advantage of free entertainment on board, plus the flexibility of being able to choose from a wide variety of optional excursions etc. When you add all this up, it offers such great value incomparison to doing a land tour and making all separate arrangements with multiple
operators.
What steps are being taken by your company to ensure the sustainability of cruise tourism in light of growing environmental concerns?
Sustainability is one of A-ROSA's core business objectives. A-ROSA prides itself on working closely with the destinations it visits to ensure each region is treated with the respect it deserves. River cruises take people right into the areas where people live and are subject to strict regulations.
At A-ROSA, the entire company have made focusing on sustainability our number one objective. We are focused on reducing emissions and protecting the environment and its people for future generations. Sustainability must come through in every strand of the business, everything that is touched, and every decision considered and made. And companies must be accountable – hence our partnership with the Fraunhofer Institute of Systems and Innovation Research (ISI) who will help us create a roadmap for the future, develop measurable KPIs and make us accountable at every step.
Follow BOTT on LinkedIn, Facebook, Twitter & Instagram
Subscribe BOTT Channels on WhatsApp & Telegram to receive real time updates