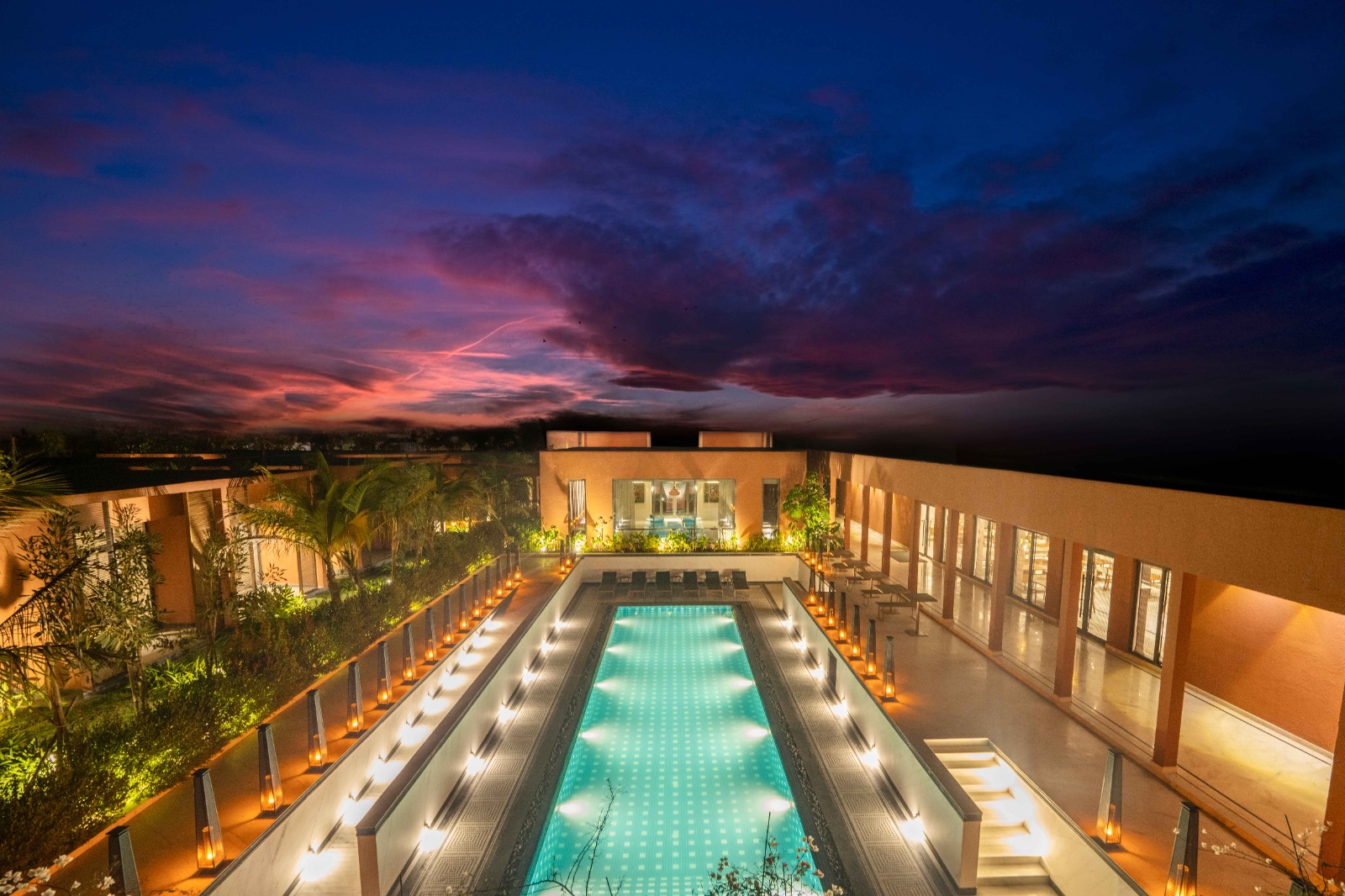 A total of three Storii properties are already in operation across India; Storii Shanti Morada & Storii Moira Riviera in Goa and Storii Amoha Retreat in Dharamshala.
Storii Kolkata is expected to open in early 2024 and will offer spacious well-appointed rooms and suites with an all-day dining restaurant & bar and banquet spaces.
The major attraction of this leisure destination will be the signature K by Kaya Kalp spa. Surrounded by water bodies, the spa will reflect the grandeur of ancient Bengal where water pools were an integral element of the design and architecture. The spa is being developed as an oasis of tranquillity that leverages the best from India's ancient traditions of health and wellness as well as modern rejuvenation programs. The sprawling spa sanctuary brings together all of nature's elements to lighten the mood. From the sun sights to a vast aqua ambience surrounded by fresh open air. The spa will encourage the pursuit of holistic well-being by offering a conducive relaxation environment with large treatment rooms offering various therapies including Ayurveda, a dedicated 'yogshala', a meditation room, a swimming pool, fitness center and other recreational facilities.
The 30-key resort in South City Retreat District is a 20-minute drive from Eastern Metropolitan (EM) bypass.
Anil Chadha, Divisional Chief Executive, ITC Hotels said, "ITC Hotels already has a strong presence in Kolkata. Storii by ITC Hotels, Kolkata will bring a boutique resort offering, away from the hustle and bustle of the metro life. The addition of this property represents our commitment to enrich the tourism landscape of Eastern India with each of our differentiated brands offering a varied choice of experiences to travellers."
Ravi Todi, Director, South City Projects (Kolkata) Limited said, "South City has had a history of bringing quality projects including a mall and school to the city of joy. With our first hospitality venture, we are bringing a world-class boutique resort with Spa that will become the preferred destination for staycations in and around Kolkata. We believe ITC Hotels will add quality of service and an eye for detail to our project."
Storii is a collection of hand-picked boutique properties, designed to satiate the ever-evolving needs of the global traveller. Consisting of intimate-sized properties in the premium segment, Storii by ITC Hotels can be found at both expected and unexpected destinations, breath-taking locales or sites steeped in history, golden untouched beaches or jungles thriving with adventure, quiet scenic valleys or deserts buzzing with folklore. Each property offers a distinct experience, and these unique stays will ensure that the brand tells a story like no one else.
About ITC Hotels Group
With the enduring Namaste as the symbol of its brand experience, ITC's Hotel Group is one of India's leading luxury hotel chains offering comprehensive hospitality solutions through more than 120 hotels with over 11700 keys across 80 destinations in the country. Embodying 'Responsible Luxury' as its guiding premise, ITC's hotel group integrates India's fine tradition of hospitality with globally benchmarked services to reflect the culture and ethos of each destination, through a collection of hotels. Staying ahead of the sustainability curve, ITC Hotels became the largest chain in the world to have 22 LEED Platinum-certified hotels. The first 12 hotels in the world to receive LEED Zero Carbon Certification and the first 2 hotels to be LEED Zero Water Certified are ITC Hotels. ITC's hotel group operates under six distinct brands; 'ITC Hotel' at the Luxury end, 'Welcomhotel' in the upper upscale space, 'Fortune' in the mid-market to upscale segment and 'WelcomHeritage' in the heritage leisure segment. Brand Mementos in the Luxury segment and brand Storii in the premium segment are the latest addition to the ITC Hotels portfolio.
Follow BOTT on LinkedIn, Facebook, Twitter & Instagram
Subscribe BOTT Channels on WhatsApp & Telegram to receive real time updates