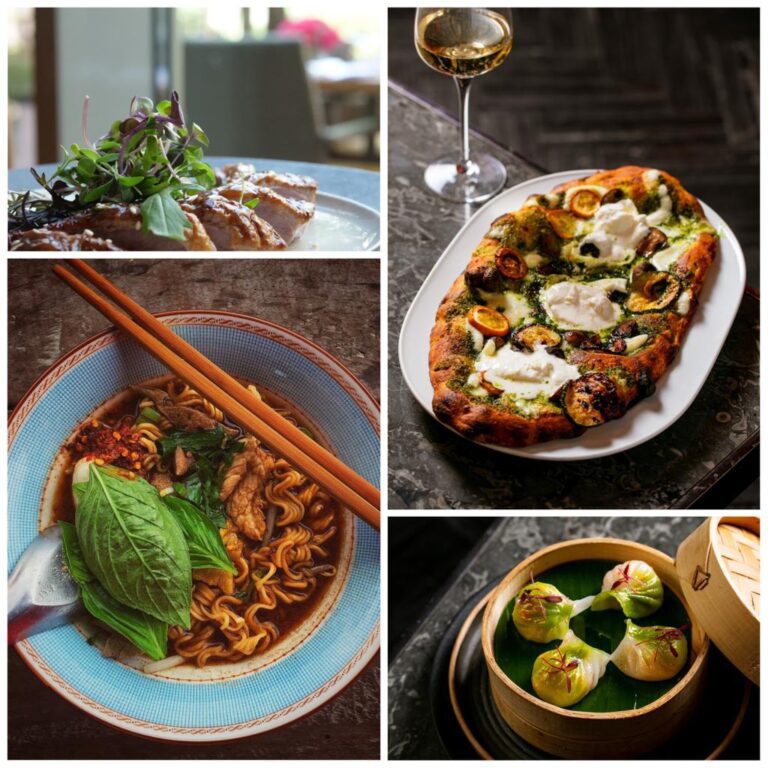 Live music, ornate dessert selection, a verdure al fresco dining area with live stations, an extensive selection of premium spirits and cocktail are some delightful offerings that can be experienced during the Sunday brunches with loved ones at this award-winning restaurant.
The brunch features diverse options, including cold cuts, farm-fresh salads, pizzas, dim sums, Indian delicacies, seafood, and chaat counters. Guests can also relish traditional Indian dishes such as Butter Chicken, Mutton Curry, and Black Daal, or opt for the Asian counter, which will offer a variety of dumplings, sushi, noodles, lamb, chicken, and greens in the sauce of their choice.
The Mediterranean route features fresh herb couscous salads, shawarmas, kebab platters, and authentic spreads such as hummus and baba ganoush. Guests can complement their unprecedented brunch experience on a sweet note at the dessert station, which will include a slew of desserts, including macaroons, cheesecakes, ras malai, and halwa.
Pair your brunch with signature cocktails blended with premium spirits of your choice and expertly crafted by skilled bartenders. K3 boasts a beautifully themed, iridescent restaurant interior that promises an immersive dining experience.
Sweetening the Sunday brunch experience, K3 Food Theatre will also feature live music and exceptional service. Furthermore, guests can indulge in a distinctive al-fresco dining experience at K3's outdoor extension, which provides the ideal setting for private gatherings or special occasions.
Follow BOTT on LinkedIn, Facebook, Twitter & Instagram
Subscribe BOTT Channels on WhatsApp & Telegram to receive real time updates