By Ruden Dias
Cordelia Cruises is thrilled to announce its summer sailings, offering guests a refreshingly cool and unforgettable experience on the high seas. Renowned for luxury and rejuvenation, Cordelia Cruises is the premier choice for families and friends seeking the ultimate vacation. Your new summer holiday destination awaits!
The Empress, featuring a variety of exhilarating excursions and activities, is truly the "Destination of Your Dreams." With an array of onboard amenities, gourmet dining, top-notch entertainment, and exclusive events, Cordelia Cruises promises a luxurious experience onboard.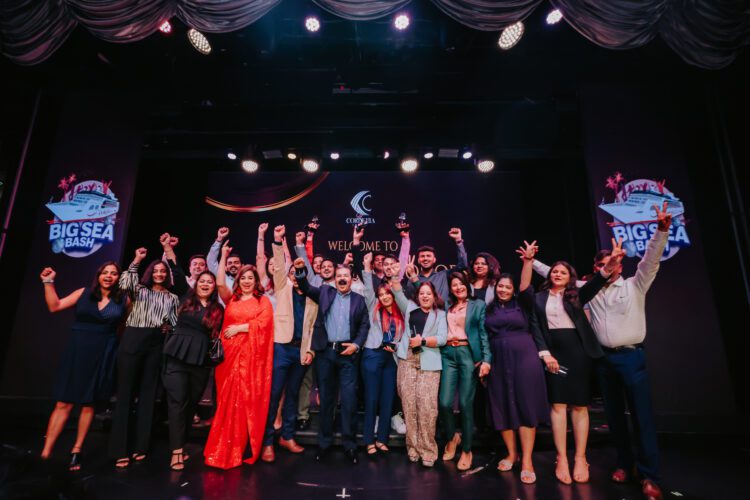 Cordelia Cruises presents the perfect getaway for your summer holiday – the Destination of Your Dreams. Indulge in an array of onboard restaurants, offering a blend of Indian and Indian-inspired international gourmet cuisine amidst the vast ocean. A plethora of delightful entertainment options are available to keep you engaged on your journey through the high seas. From enchanting magic shows and live music to captivating performances at the Marquee Theatre, the entertainment choices are endless. Beat the heat with the on-deck pool, accompanied by cool breezes from the expansive Arabian Sea.
After a highly successful run in Chennai last year, The Empress is ready to set sail for its first international destination: Sri Lanka. Cordelia Cruises returns to Chennai this June, with the excitement doubled! For the first time in India, Cordelia Cruises introduces a cruising experience from Chennai to Sri Lanka – a one-of-a-kind journey and an unforgettable experience, as beautiful as the destination itself.
The journey will offer the discerning travellers a unique opportunity to discover Sri Lanka's rustic charm, thrilling safaris, water sports, and rich culture along with exploring the wonders of this exotic island nation. Experience a journey to Sri Lanka like never before, and more…
"We are delighted to offer this memorable experience to our guests at Cordelia Cruises. We are not only the most majestic destination on the sea, but also a cruise of hope, love, and joy. With the launch of our international sailing, we are set to further strengthen bonds between nations and transcend boundaries. For those who say that the sky's the limit, we invite you to come cruise with us and discover a boundless world of possibilities. Sri Lanka, the island of wonder, offers a diverse array of attractions, making it an ideal holiday destination. We are proud to present this unique opportunity to cruise to Sri Lanka as pioneers in this endeavour," says Mr. Jurgen Bailom, President and CEO of Waterways Leisure Pvt Ltd, Cordelia Cruises.
Cordelia Cruises by Waterways Leisure Tourism Pvt ltd is India's only largest premium cruise line. True to its name, Cordelia Cruises aspires to promote and drive the cruise culture in India through experiences that are for families, stylish, luxurious, and most importantly, inherently Indian. It's a cruise for Indians catering to the way Indians love to holiday.
Follow BOTT on LinkedIn, Facebook, Twitter & Instagram
Subscribe BOTT Channels on WhatsApp & Telegram to receive real time updates