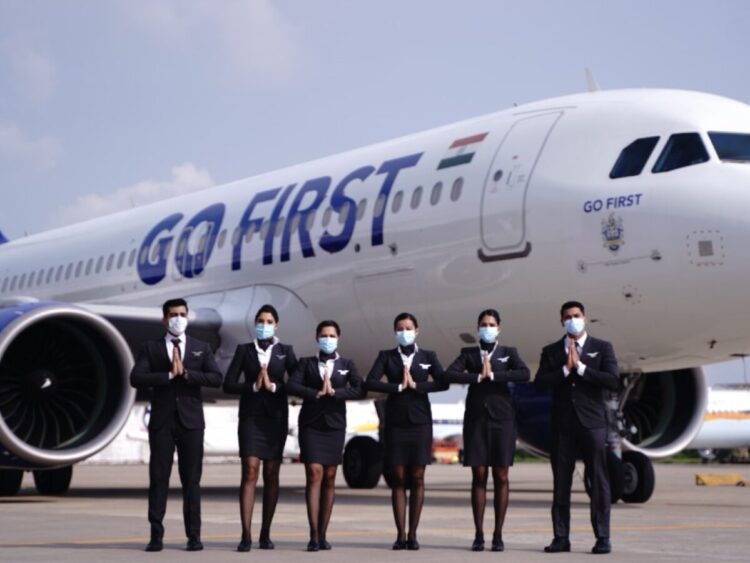 Priyanka Saxena Ray
After more than a week of uncertainties, the skies seem to have some clarity for the cash-starved airline GoFirst. Here's a brief chronology of developments in the last nine days.
May 2: GoFirst files for voluntary insolvency resolution proceedings, seeks interim moratorium on financial obligations; suspends all flights till May 5
May 4: Aviation regulator Directorate General of Civil Aviation (DGCA) issues show cause notice to GoFirst for sudden suspension of flights; GoFirst suspends sale of tickets till May 15; National Company Law Tribunal (NCLT) reserves its order on GoFirst's petition
May 5: GoFirst cancels all flights till May 12
May 8: GoFirst requests NCLT to take an early decision on its petition; DGCA directs GoFirst to immediately stop the sale of tickets till further orders
May 9: GoFirst says it will respond to DGCA show cause notice in due course; Lessors seek deregistration of 45 GoFirst planes in the last one week
May 10: NCLT admits GoFirst's petition for insolvency resolution proceedings; imposes moratorium on airlines.
"To reduce the inconvenience to the passengers, we had already stopped taking bookings, before the DGCA issued the Notice. GO FIRST is taking all possible measures to reduce passenger inconvenience. As regards the DGCA Notice, the same will be responded to, in due course," the spokesperson of Go first said.
Industry Viewpoint
"While everyone is debating on the impact of GoFirst going off the skies, I would focus on a bigger issue – what is the reason that three to four airlines have gone into insolvency in the world's fastest-growing aviation market? Are we missing something?! Where is IATA? They are always there to safeguard the interests of airlines. Today, if we speak broadly, while airlines always rely on the strength of travel companies, why is it that travel companies are the biggest sufferers? On one side, they face consumer backlash regarding refunds, and consumers want to deal with us and not the airlines directly; on the other hand, airlines are sitting on heaps of funds of large, medium, and smaller travel companies, who guarantee them protection. Just when business started looking up for travel companies, which were the worst hit during the pandemic, here we are facing another grave situation where a large amount of money gets stuck with the airlines.
Not one, not two, but three major national-level airlines have shut shop in the last 12-13 years – it is time we question why? It is time the government of India takes cognizance of these issues and makes a consumer protection council for travelers just as the UK has an ATOL license which safeguards consumers. It is time India creates a regulator for airlines and a council for travel agencies to ensure the interest of consumers is safeguarded.
I have long been advocating that India needs a tourism and aviation council, along the same lines as we have regulators for telecom, insurance, healthcare, and banking. It is time we have one for tourism. It is time the government steps up and sets this right. They cannot always keep closing their eyes to such obstacles."
 — Naveen Kundu, Managing Director, EbixCash
"I, along with TAAI MC Member Mr. Kavi Kohli and Northern Region Chairman Mr. Neeraj Malhotra, met the Honorable Civil Aviation Minister Mr. Jyotiraditya M Scindia in New Delhi on May 9, 2023. The purpose of the visit was to update him on the challenges faced by the TAAI members on the refunds of GoFirst Airlines. Refunds are made to the credit shell and not in bank accounts of the agents. The Minister has assured us that he will look into the matter and also agreed to include TAAI in the aviation task force, which is being set up. We also impressed upon the Minister to have insurance cover on all tickets and also seek guarantees from airlines operating in India against airline defaults and refunds. This is a very unfortunate scenario and speaks volumes about the working situation of our airlines and the policies monitoring them. However, we assure our members that we will make all efforts in the matter of refunds with GoFirst Airlines."
— Mrs. Jyoti Mayal, President, TAAI
"The aviation industry has been profoundly affected by the global pandemic, with many airlines grappling to stay afloat. While some airlines have managed to weather the storm, others have not been as fortunate. The abrupt cancellation of GoAir flights and the commencement of corporate insolvency resolution could have a significant impact on travel agents and the general public.
The sudden cancellation of flights has left passengers stranded, without any means to reach their destinations. This situation is particularly troublesome for travelers with connecting flights or other non-refundable travel arrangements, such as hotel bookings and tours, which depend on the cancelled flight. Consequently, this results in a considerable financial loss for the travelers.
Another major concern is the uncertainty surrounding the future of the airline in question. When an airline enters insolvency resolution, it is uncertain whether it will continue to operate or be forced to shut down completely. This ambiguity can leave travel agents and the public unsure about whether to book future flights with the airline or seek alternative options."
— Mr. Rajesh Sethi, Managing Director, Carnation Travel Services
Follow BOTT on LinkedIn, Facebook, Twitter & Instagram
Subscribe BOTT Channels on WhatsApp & Telegram to receive real time updates