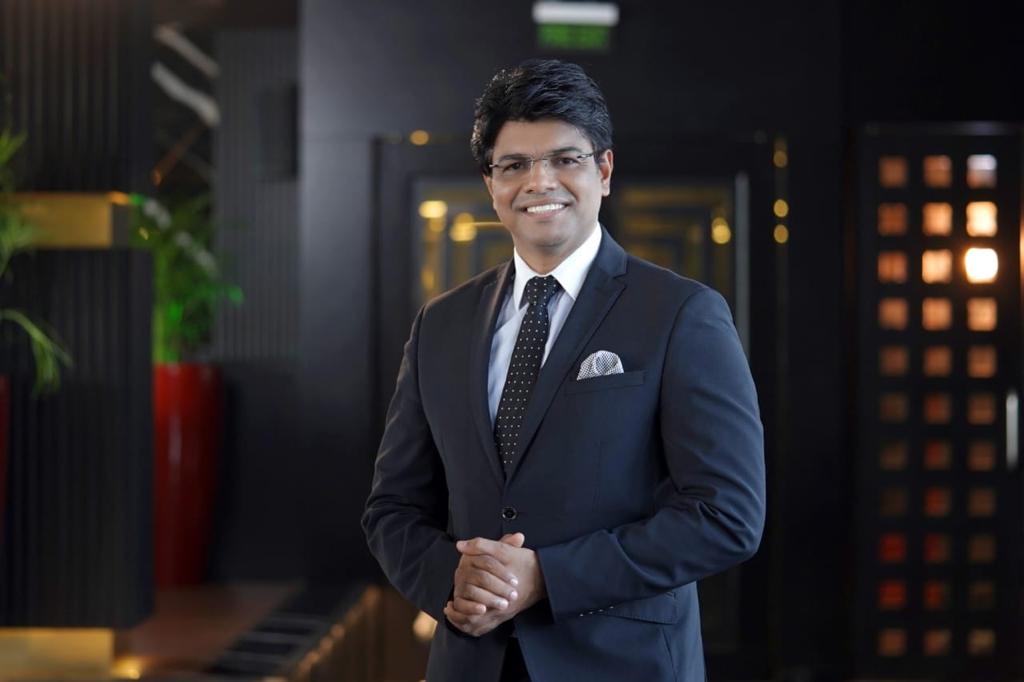 Year 2023 so far
The surge in occupancy rates this year has proven to be nothing short of extraordinary, boasting a remarkable 15% leap when compared to the figures of the previous year and the corresponding period in 2022. The driving forces behind this unprecedented growth can be attributed to the substantial rise in domestic travel, particularly in the segments of MICE as well as FIT movements.
New addition / Renovations
Amidst the pandemic, the hotel capitalised on the circumstances to embark on an extensive refurbishment endeavour. It has introduced new fine dining restaurant Skygrill – a rooftop lounge that has quickly become a favourite among the city's residents. The hotel has also broadened its horizons to accommodate larger gatherings by seamlessly integrating a sprawling 14,000-square-foot banquet area. The hotel is also introducing the IHG Connect feature.
Sustainability Initiatives
As an IHG Green Engage Level 4 property, we have always tried to inculcate the best practices of sustainability into everything we do.
All our public areas and the heart of the house are fitted with motion/occupancy sensors and powered with LED lighting system thus helping bring down light and energy consumption. The glass façade of our hotel is also uniquely sound and thermal proofed which helps reduce the heat load of the building. The gardens are also fitted with sprinkler systems for irrigation and flow restrictors have been used across all taps including kitchens to curb the wastage of water. Guestroom's bathrooms also feature dual flush systems.
Solar systems are used to heat the water meant for guest areas and the entire hot water system is managed through a steam condensate return and solar hot water system.In step with global changes, we have shifted from single-use amenities to bulk dispensers which promise to bring down the consumption of plastic in a vast manner. We are also committed to reducing food wastage with No-bin days that we have incorporated into staff meal schedules.
Domestic or Inbound?
With 269 spacious rooms and suites, versatile meeting spaces spanned across 24,000 sq. ft., our hotel ensures a comfortable and connected experience. We take pride in catering to a diverse range of guests, encompassing both the domestic and inbound markets. Our approach revolves around striking a balance between these two segments. By welcoming guests from various corners of the world, as well as those hailing from within our country, we create a dynamic and culturally enriching environment.
BLURB
In essence, Crowne Plaza Kochi's positioning as a globally recognised brand, its commitment to adapting to changing trends, and its ability to provide an unparalleled experience have collectively contributed to its prominence as a top choice for weddings, leisure getaways, and business events.
Follow BOTT on LinkedIn, Facebook, Twitter & Instagram
Subscribe BOTT Channels on WhatsApp & Telegram to receive real time updates