Türkiye, renowned for its breathtaking natural landscapes, rich historical heritage, and delightful climate, has emerged as the perfect choice for Indian families looking for an exquisite wedding experience with its historical and ostentatious palaces, unique mansions, and luxury hotels and venues. Adding to its allure, the country's abundance of bespoke bridal designers, luxury fashion boutiques, and artisan jewelers, cement the country's status as the preferred destination for weddings.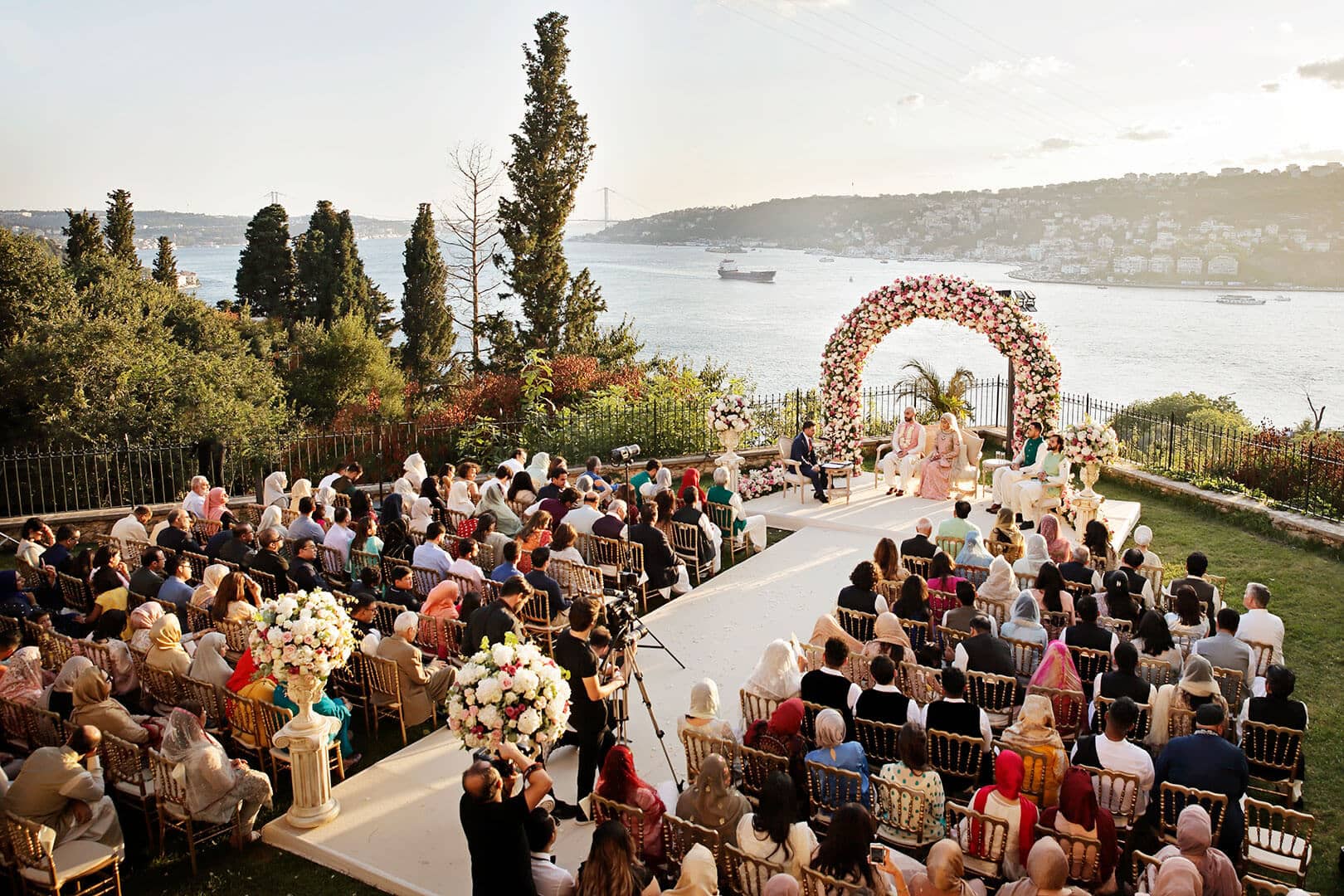 From bustling İstanbul streets to serene coastal havens along the Turquoise Aegean, Türkiye offers a captivating backdrop for couples to craft their dream weddings. Destination management companies and event planners embrace diverse traditions, ensuring one's vision becomes a splendid reality. With top-notch professionals excelling in offering delectable local Turkish and international cuisines, a wedding in Türkiye promises to surpass expectations and leave an indelible mark on your guests' hearts. Above all, it offers venues and catering facilities that can meet all kinds of demands, with a hospitable and tolerant approach that can adapt to every belief, tradition, and ritual.
Explore Türkiye's three highly sought-after wedding and honeymoon destinations, where enchantment seamlessly melds with romance:
İstanbul:
İstanbul, the sprawling cultural capital of Türkiye, stands as a captivating bridge between East and West and is celebrated as a prime destination for weddings. Dotted with historic landmarks and waterfront Ottoman-era palaces, İstanbul presents a rich tapestry of exquisite venues, culinary delights, and entertainment options, providing couples with the perfect ingredients for an authentic wedding experience. Whether you envision a grand celebration or an intimate gathering, Istanbul caters to diverse tastes and budgets, ensuring that your dream wedding in Türkiye is well within your grasp, with organization companies capable of serving all kinds of decor and entertainment demands.
Antalya: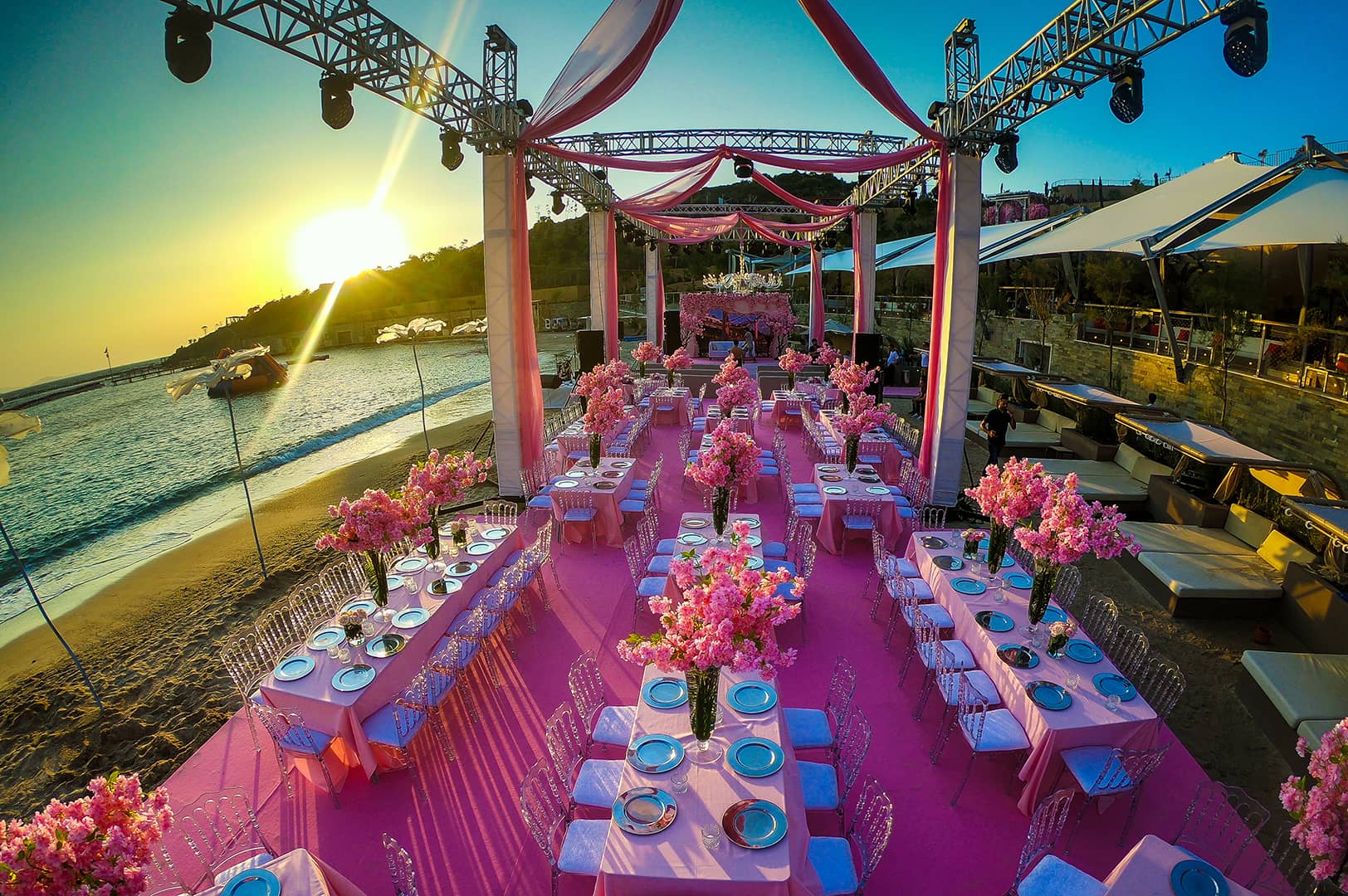 Antalya which has an international airport where charter flights are also operated offers the perfect backdrop for couples seeking a sunny beach or resort wedding. With 300 days of sunshine and an average annual temperature of 19°C, this region blends history, nature, romance, and sunshine seamlessly. Luxury hotels, stunning Mediterranean beaches, world-class hospitality, and convenient transportation make Antalya a memorable wedding destination. The city's spectacular scenery, turquoise waters, and mesmerising sunsets set the stage for unforgettable celebrations. Whether your vision encompasses an intimate gathering or a grand event, Antalya's skilled professionals stand ready to transform your dream wedding into reality.
Bodrum: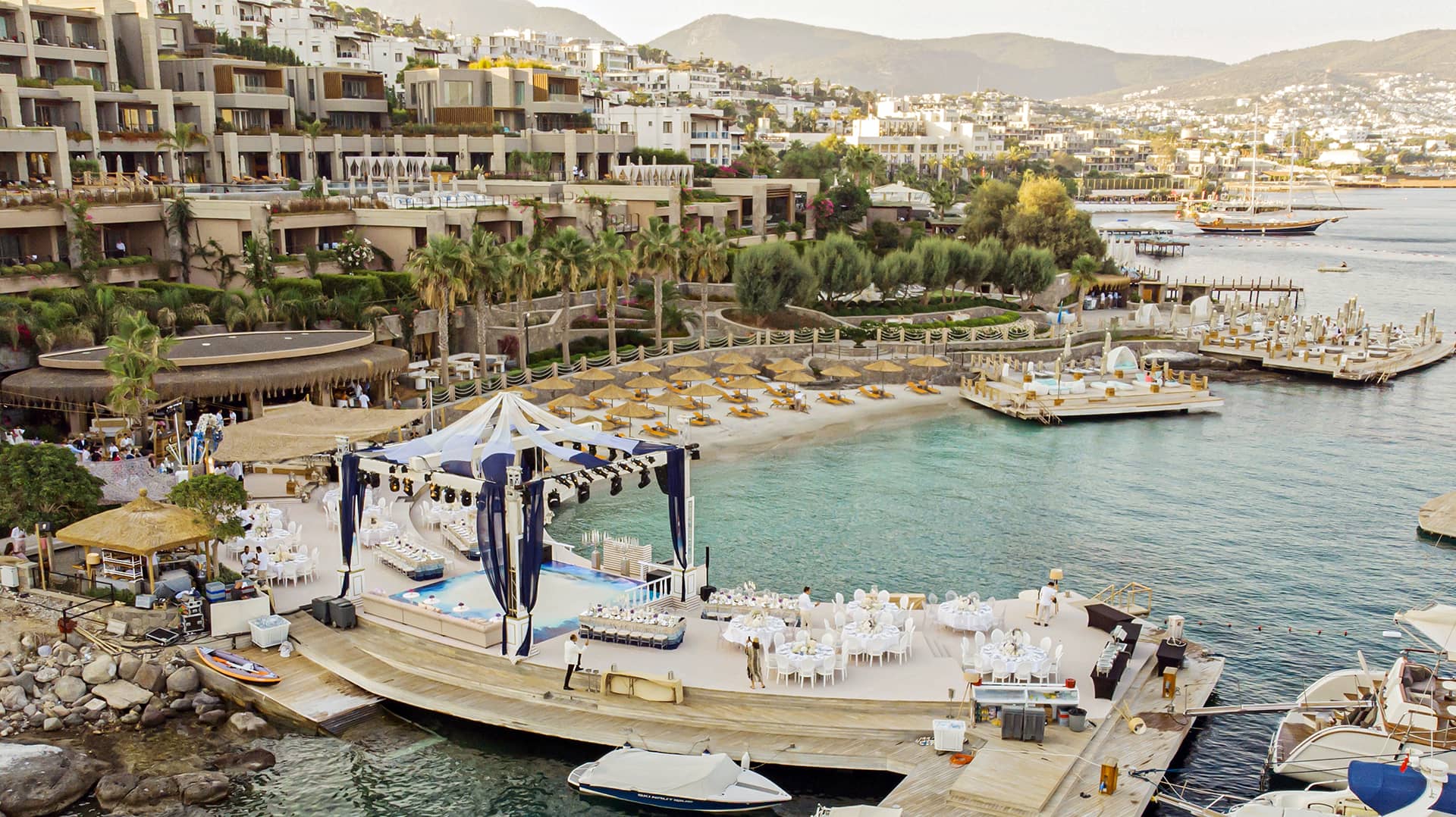 Bodrum offers a unique blend of chic elegance and provides a natural canvas to celebrate love, whether for a minimalist-style wedding or with various luxury boutique hotel options with capacities from 100 to 700. With its fusion of ancient culture and stunning historical sites, Bodrum is fast becoming a coveted wedding destination in southern Türkiye Renowned for its relaxed yet stylish atmosphere, Bodrum caters to a range of preferences with venues that include romantic beachfront resorts for outdoor events and boutique hotels nestled amidst lush gardens, olive groves, and citrus orchards for intimate dinners. Like Antalya, Bodrum has an international airport with charter flights.
About Türkiye
Located in the Mediterranean and connecting Asia and European continents that are separated by the famous Bosphorus, Türkiye is a destination that welcomes tourists from all around the world. The country that has always been a hub for cultural interaction and home to varying climates inspires visitors today with its history, nature, and gastronomy that reflect the diversity of civilizations for centuries. Located at the crossroads of cultures, Türkiye has a distinctive understanding of art and fashion, which is the synthesis
of tradition and modernity, and it's extremely dynamic shopping and entertainment life also attracts visitors from all over the world. For more about Türkiye please visit:
Follow BOTT on LinkedIn, Facebook, Twitter & Instagram
Subscribe BOTT Channels on WhatsApp & Telegram to receive real time updates