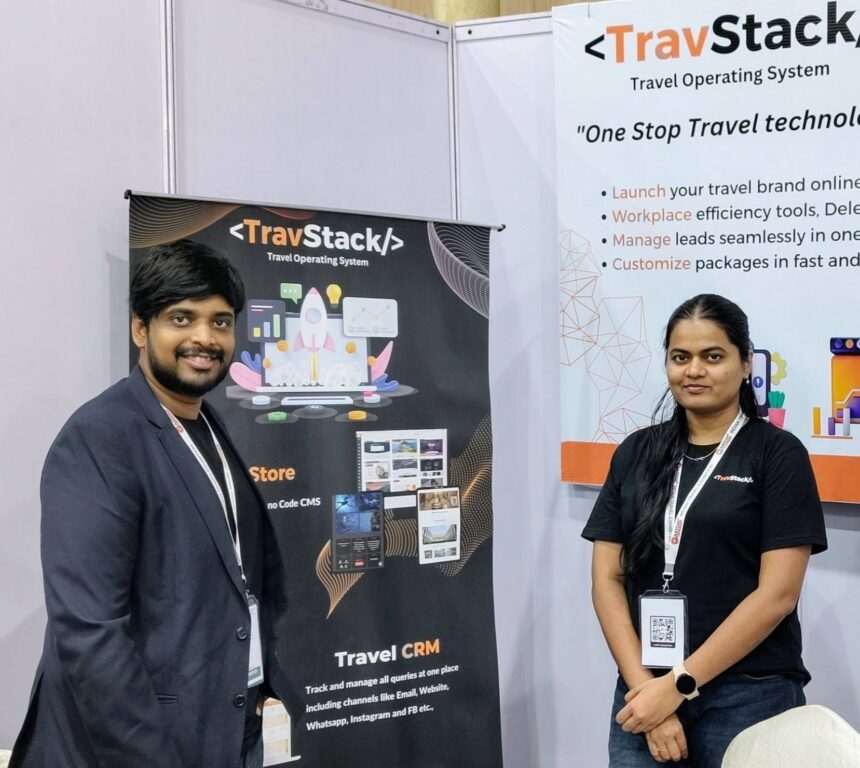 With a product-driven approach, TravStack addresses the daily operational needs of travel businesses, providing a user-friendly solution that enhances customer relationship management (CRM) and expedites the customization of packages with polished proposals. This streamlined process boosts customer buying behaviour, resulting in increased sales and customer satisfaction. Additionally, TravStack offers a range of services, including voucher issuance, campaign management, social media query handling, and more.
What are the new enhancements?
In response to the ever-evolving tech landscape, TravStack continuously enhances its product to stay ahead of the curve. By actively engaging with its customer base and fostering an effective feedback loop, TravStack has incorporated valuable input to refine its offerings. Notable enhancements include the integration of Social CRM, a powerful tool that simplifies lead management by leveraging contextual information. This feature enables seamless handling of leads from various sources, eliminating the need for manual entry and ensuring efficient lead maintenance and response.
Recognizing the growing popularity of chat GPT and AI, TravStack has integrated Generative AI into its platform. This cutting-edge feature revolutionises itinerary creation and customization, resulting in polished and visually appealing proposals. By leveraging AI and automation, the process is streamlined, eliminating the need for manual entry and ensuring a comprehensive and consistent travel brand proposal.
Furthermore, TravStack simplifies content creation, search engine optimization (SEO), and digital marketing for travel brands. Its intuitive interface provides built-in APIs that offer content creation templates and access to multiple information sources, including destination details and royalty-free images. This empowers travel brands to effortlessly create and delegate content creation tasks, saving time and resources.
Growth & product roadmap
Looking ahead, TravStack has an exciting product roadmap for Q3, focused on enhancing the marketing capabilities of the platform. These enhancements will enable businesses to position themselves effectively, generate more leads, and leverage generative AI for package automation, poster generation, and reels/video automation.
"We are thrilled to witness the tremendous growth and customer love, we have received in recent months," said Santhosh Kalangi, Co-Founder at TravStack. He further added, "Our 20% month-on-month growth, coupled with negligible churn, is a testament to the value we bring to the travel industry. By providing a cost-effective, agile, and comprehensive travel tech solution, we empower businesses to optimise their operations and stay ahead of the competition."
Future of Travel
Technology and travel goes hand-in-hand, the paradigm shift in the role of technology in tourism is highly appreciable. The industry is becoming aware of the role of technology in tourism, sharing his thoughts on the future of technology in travel, Ravi Gosain, Advisor, TravStack mentioned, "In an era where personalization is the future of travel, AI plays a crucial role in travel planning, customization, and delivering exceptional one-on-one service. TravStack recognizes this trend and encourages travel businesses to embrace AI technologies to unlock new levels of customer satisfaction and business success."
About TravStack:
TravStack is a leading travel tech company that provides innovative solutions for the travel industry. Its platform offers a comprehensive suite of tools, including inventory management, API integration, white-label portfolio building, and more. With a customer-centric approach, TravStack continuously enhances its offerings to cater to the evolving needs of the industry. For more information, visit www.travstack.com.
Follow BOTT on LinkedIn, Facebook, Twitter & Instagram
Subscribe BOTT Channels on WhatsApp & Telegram to receive real time updates