Take a nature walk through the woods around the hotel, go for bird photography, enjoy a picnic under the shade of forest canopies and laze in the pool overlooking the mountains.
Plan a road trip with your dad to Welcomhotel The Savoy, Mussoorie. Treat your hero to an unparalleled experience, revel in the old-world charm and new-age conveniences in the 'Queen of hills'. Built with English Gothic architecture, this hotel has an opulent elegance like no other, set against a splendid backdrop of the Garhwal Himalayan range.
Ever wondered what it would be like to reach out and touch the skies? On Father's Day, let him live that feeling of living on cloud 9 at Welcomhotel Shimla. Lounge in comfort overlooking the enchanting Mashobra Valley or get off the beaten track, discover secret trails and live the destination like a local from culture to cuisine.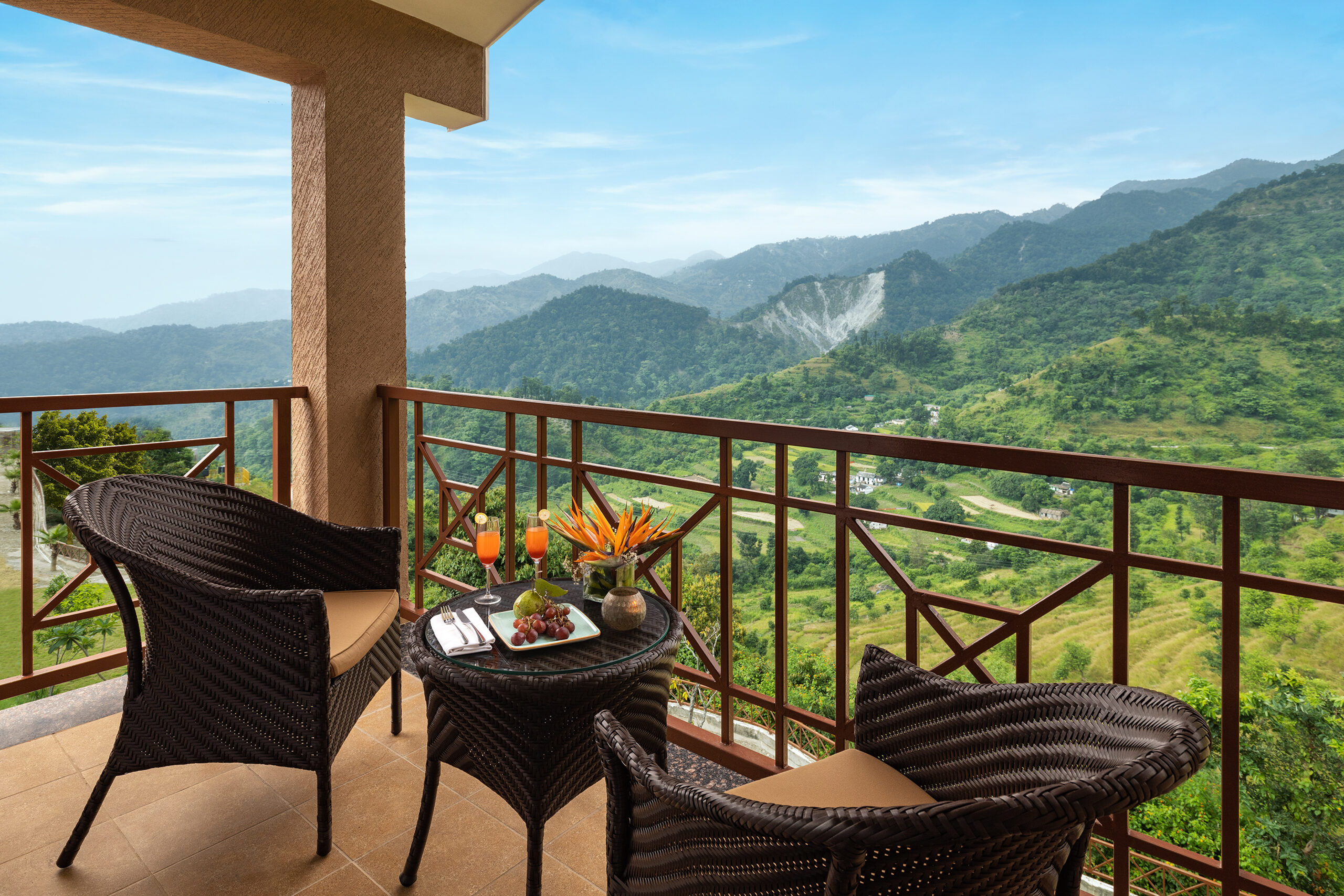 Discover the hidden gem and uncover unique treasures at Chail. Nestled amidst lush green forests, Welcomhotel Tavleen Chail is an ideal sojourn from the chaos outside. Crisp mountain breeze and a view dotted by lush green forests of pine and cedar await travellers seeking a rejuvenating experience. Whether you are looking for on-site activities and world-class amenities for the whole family, it's the perfect pick for Father's Day spacation.
This Father's Day weekend, discover the bounty of heritage gems Amritsar has to offer. Go back to the Royal era of 1900s with a stay at Welcomhotel Amritsar. Restored with modern luxuries and comfort, you will be regaled with the majestic architecture, signature rich cuisine and enriching experiences that offers a spiritual and serene stay.
Welcomhotel Katra is the base camp for those wanting to partake of the region's picturesque attractions, including Patnitop. Let your father enjoy the serene surroundings and breathtaking views at Welcomhotel Katra, nestled amidst lush and scenic foothills of TrikutaParvat. Adventure lovers throng this place for water sports activities and the mesmerizing beauty.
Follow BOTT on LinkedIn, Facebook, Twitter & Instagram
Subscribe BOTT Channels on WhatsApp & Telegram to receive real time updates