For the first time ever, passengers of this cable-car crossing will ascend over 4000 meters — the highest altitude difference in Europe — and travel directly between the Matterhorn village Zermatt in Switzerland and Breuil-Cervinia in Italy. At Europe's highest border crossing (3480 m) near the Testa Grigia station, travellers can stand with one foot in Italy and the other in Switzerland!
The Matterhorn Alpine Crossing extends the scope of the Matterhorn Summer Paradise. The new cableway will open up the Valle d'Aosta region for visitors to explore its spectacular scenery and discover the quaint houses in typical Walliser (Valaisan) style. Activities on offer to include riding, biking, hiking and golf. On the Theodul glacier close by the new Testa Grigia valley station, the Plateau Rosa SnowXperience world of adventure is due to open in August 2023. It will offer winter sports beginners the chance to hire all the equipment they need and book ski instructors on the spot.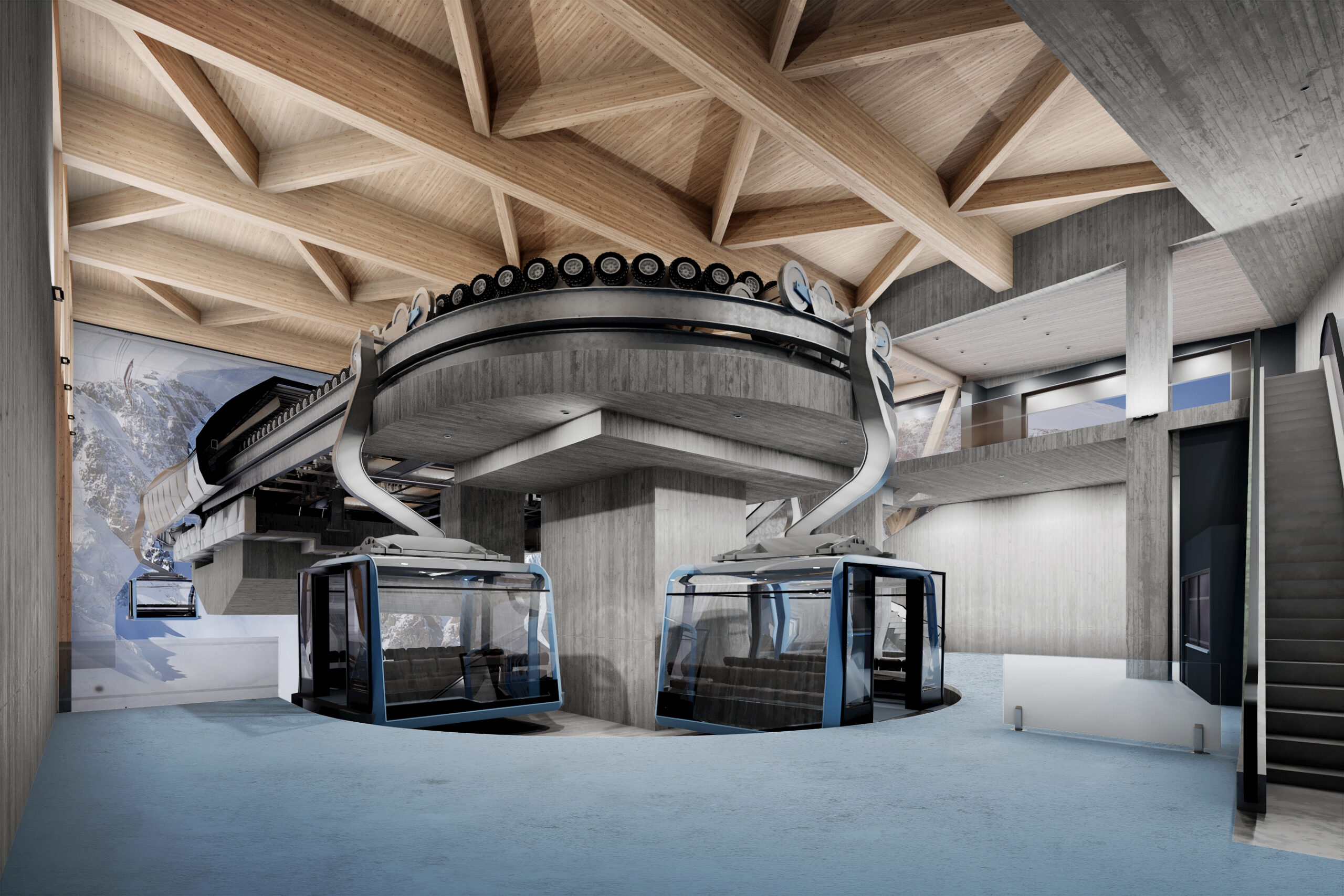 Each of the 35 luxurious cabins of the gondola are fitted out for maximum comfort and designed to offer unobstructed panoramic views of the majestic Matterhorn from different perspectives, will stop by nine mountain stations. The five stops on the Swiss side and four on the Italian side will offer a host of activities for passengers ranging from SnowTubing, the SnowXperience beginner ski area, Glacier Palace, Cinema Lounge and Photo points, to name a few.
At the highest mountain station in Europe — the Matterhorn Glacier Paradise — a spectacular view of the 38 peaks that make up the Swiss Alps awaits passengers, subject to good weather conditions. Though the cable run from Zermatt to Cervinia takes 1.5 to two hours, passengers can take their time experiencing different options along the way.
One can either buy a one-way ticket with an optional start in Cervinia (Italy) or Zermatt (Switzerland) or a return ticket and take a day trip to destinations in any of the two countries on either side of the Matterhorn.
Follow BOTT on LinkedIn, Facebook, Twitter & Instagram
Subscribe BOTT Channels on WhatsApp & Telegram to receive real time updates