Experience the best of Middle Eastern hospitality combined with picturesque views, fine dining, museums, spas, architectural masterpieces, and a lot more. Qatar has an ever-changing landscape, ancient alleys located in contrast against the modern skyline, and varied topography. The destination has the perfect mix of sun, sea, and sand activities making it an excellent fit for every travel interest.
Here is a list of a few activities to explore in Qatar:
   1.Relax, Rest, and Recuperate
Spas in Qatar redefine luxury. Take a meaningful break from the monotony of life and immerse in unique treatments at world-class decadent spas. The destination has state-of-the-art wellness resorts that unlock a new dimension of well-being. Head to Zulal Wellness Resort by Chiva-Som, the Middle East's first fully immersive wellness resort that offers therapies based on Traditional Arabic & Islamic Medicine's wellness principles. It is Qatar's largest retreat facility that harnesses the power of indigenous ingredients. The Al-Messila is another such example that offers a luxurious oasis and a new perspective on holistic well-being and a sensual awakening with its minimalistic yet luxurious setting.
Devour Delicacies
Qatar takes pride in its food and hospitality offerings. Home to people from over 100 countries, the destination is a multi-cultural hub of international cuisines. The well-rounded food culture presents a range of local food options as well as fine dining restaurants by famous Michelin chefs like Alain Ducasse and Pino Lavarra to name a few. Indulge in authentic cuisines at restaurants like Nobu that deliver delicious Japanese and continental food, La-spiga for Italian meals, Jiwan for a well-rounded modern Qatari dining experience, and several others.
The destination also offers a diverse and Instagramable cafe culture and casual dining options like Boho Social and Sugar & Spice that will excite both, your taste buds and social feeds.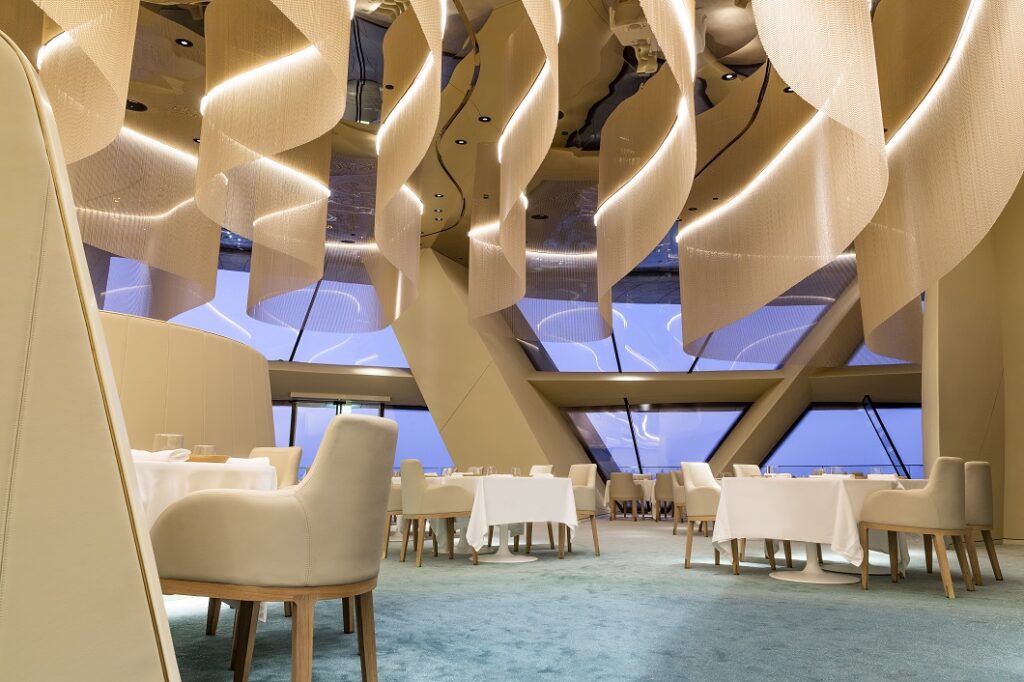 Adventure Escape
Referred to as the land of epic adventures, Qatar is a peninsula nation, which means it's surrounded by water on three sides and a soft dune desert on the other. The destination offers the perfect blend of sun, sand, and sea activities to choose from based on interest. Go dune-bashing in the desert, relax in a tent side or head to the 'Inland Sea' (locally referred to as Khor Al Adaid) – a UNESCO-recognized site where the sea advances into the desert. You can also expect the most sought-after adventure activities like skydiving, paragliding, and hot air balloon rides.
Those looking for water sports are in for a treat. Qatar's coastline spans over 560 km with abundant marine life and crystal waters making it ideal for fishing, sailing, canoeing, water-skiing, jet-skiing, kitesurfing, windsurfing, and more. It has several public and private beaches that are ideal for women travellers. Some of the popular beaches include Fuwairit Kite Beach, Zekreet Beach, Al Safliya Island, and more. The country also harbours Al Thakhira Mangroves which is a birdwatcher's paradise with watery channels and golden beaches making it perfect for kayaking too.
Shopping Indulgence
Qatar promises an unparalleled shopping experience ranging from high-end brands to local markets. With a comprehensive collection of high street and luxury brands from across the world, the destination also has an extensive range of recreational facilities. The country is home to the biggest Place Vendome in the Middle East, a Parisian-inspired mall that has 580 high-end including every global fashion brand. The Villagio mall is another example of opulence with Venetian-inspired interiors, an indoor canal complete with gondolas takes shoppers along one wing of the mall to another. The mall houses a high-end high street with every luxury lover's favourite brand names. GaleriesLafayette, nestled in Katara Cultural Village, is a Parisian shopping experience in the heart of Doha featuring more than 400 designer brands from all over the world with an emphasis on leather goods, fine jewellery, watches, and pret-a-porter fashion.
Those looking out for a local shopping experience can head to the Souq which offers Middle Eastern merchandise from dates, honey, spices and seasonal delicacies to perfumes, jewellery, textiles, clothing, pets, handicrafts, souvenirs, and a lot more. 

Art Exploration
Qatar's unique museums and public art installations are architectural masterpieces in themselves. They recite a story of the country's pride in its art form. The National Museum of Qatar designed by Pritzker Prize-winning architect Jean NouvelNMoQ draws attention to its desert rose inspired architecture resembling the naturally occurring crystal formations found in the desert. The museum is built around Sheikh Abdullah bin Jassim Al-Thani's original palace. Spread across 430,500 square feet, it speaks volumes about Qatar's heritage while celebrating its future.
The Museum of Islamic Arts also referred to as the crown jewel of Qatar museums is another architectural wonder. Designed by another Pritzker Prize-winning architect I.M. Pei, the museum is a reflection of the history and culture of Islam.
When exploring Qatar, you will come across a number of public art installations. Some of the famous ones to look out for are The Force of Nature II, a large bronze sculpture by Lorenzo Quinn depicting Mother Nature as a woman hurling the planet in circles. The Miraculous Journey at Sidra Medical and Research Centre illustrates the beauty of the extraordinary process of the development of a foetus. One of several impressive sculptures at the Hamad International Airport, the Lamp Bear by Urs Fischer is centrally located in the duty-free area. The plush 23-foot yellow teddy bear sculpted from bronze sits under a lamp. Both humorous and comforting, the piece reminds travellers of childhood or precious objects from home.
Qatar is blessed to have year-round pleasant weather for all kinds of activities. Its strategic location allows it to be a good stop-over destination. Qatar has free visa-on-arrival for all Indians making it an easy getaway.
Follow BOTT on LinkedIn, Facebook, Twitter & Instagram
Subscribe BOTT Channels on WhatsApp & Telegram to receive real time updates