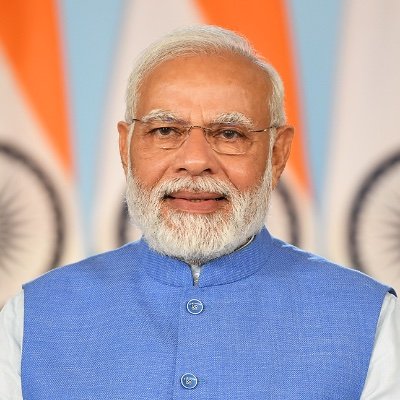 Close on the heels of the Union Budget 2023, Prime Minister Narendra Modi's webinar on giving a boost to the tourism sector was a much-needed step for the tourism industry. TAAI appreciates the PM's efforts to water the seed that was sown in the Budget 2023 session by Finance Minister Nirmala Sitharaman.
For the first time our honourable prime minister addressed us and we're very pleased to be part of the deliberations that the ministry is taking it forward. With the dedication and motivation this has started, the goals would be quite deliverable with good results.
Mentioning that a webinar works like a catalyst to meet budget goals, the PM said that it is important to give a makeover to India's tourism sector. Jyoti Mayal, President TAAI says, "The PM rightly pointed out the huge scope of tourism in our country including coastal tourism, beach tourism, mangrove tourism, Himalayan tourism, adventure tourism, wildlife tourism, eco-tourism, heritage tourism, spiritual tourism, wedding destinations, sports tourism, and conference tourism. He also spoke about the Ramayana circuit, Buddha circuit, North-East circuit and Gandhi circuit."
In the breakout sessions that were discussed covering different topics, it comes out very loud and clear that the government is very keen to work in a private partnership with convergence. The discussions highlighted the face that 'private sector can mobilize resources for infrastructure investment without burden on the government budgets. The private sector will have better management and capacity to innovate, which leads to increased efficiency and translates into a combination of better quality and lower cost services'.
The travel and tourism fraternity believes we need to work together, build an ecosystem, build domestic tourism and cash in on the huge potential of tourism in India.
Another pertinent point of discussion raised during the breakout sessions was – innovation and digitisation in the tourism sector. Considering the fragmented tourism sector that includes transport, accommodation, restaurants and catering, tour operators, and personal services, it important to make best use of digital innovations and technology to streamline processes. This will facilitate better synergies and help build a roadmap to boost tourism in the country.
Through the webinar, the PM also delved about some fascinating aspects of Indian tourism. "Tourism is not new to India and the PM reminded us about the days when Indians embarked on journeys sans the facilities. Be it the Char-dham yatras, dwadash jyotirlinga yatras, 51 shaktipeethas, there were so many such journeys which have had a steady flow of tourists over the years. And the PM's initiatives on building infrastructure in such places is a welcome move," adds Mayal.
The breakout sessions included an enriching discussion on leveraging cultural heritage for tourism. India, a land of 40 UNESCO World Heritage Sites and being a melting pot of culture deserves a plethora of inbound tourists to discover its multiple hidden gems. The MOT's talks to develop infrastructure and at these sites to promote tourism and employment is a huge step forward.
That development in infrastructure is directly proportional to spike in the number of tourists is a well-established fact and the PM cited some recent examples to prove this. He spoke about the Kashi Vishwanath Dham in Varanasi which went up to over seven crore visitors from 70-80 lakh post the construction. Similarly, visitors to Kedarnath went up to 15 lakhs from 4-5 lakhs post the facelift.
According to the PM, "An international tourist in India spends on an average 1700 dollars, whereas they spend 2500 in America and 5000 in Australia. However, there's a lot to offer for high-spend tourists in India and we need to work on that. In January last year, we had 2 lakh international tourists, this year there were more than 8 lakhs. Ordinarily a tourist who stays for a long time is a bird watcher. There are so many places in India which offer bird watching so we can strategise plans to attract such tourists."
Mayal says, "The PM's emphasis on developing infrastructure in tourism hubs will help generate jobs and increase tourist inflow. His focus on profiling foreign tourists was an important step forward for travel agents who thrive on inbound tourists."
The webinar also had lively discussions about community-based tourism. Considered an integral part of any form of tourism, it doesn't just help the local community to enhance their livelihood opportunities but also gives a unique experience to the tourist as well. It helps in sustainable development, which not only gives value to the guest and host but also takes care of the tourist destination, which acts as the main motivation for the tourist.
For the travel industry, the PM's focus on making villages into tourist hubs is an encouraging step in their business. Mayal says, "The PM rightly pointed out about our villages becoming tourist hubs. When the PM said 'Because of good infrastructure, our faraway villages are coming into tourism maps', he resonated with the entire travel industry. Central government's vibrant village programme for villages on the border to develop small hotels, restaurants, homestays, and many small business is a great step to foster tourism in far-flung areas.
TAAI also applauds the PM's initiative to work on training professional guides in the country. Mayal says, "As the PM said, the lack of professional tourist guides is plaguing our tourism industry. His idea of introducing certificate courses for guides in local colleges will encourage so many young people to come into this profession."
The PM post-budget webinar has encouraged the travel industry to work together to take substantial steps for the improvement of a fractured travel industry post covid.
It would be amiss of me if as the President of TAAI & Vice Chairperson FAITH I do not applaud all the concerned ministries & state who were present for the break-out sessions with their thought processes & most importantly the effective handling & deliverables by the Ministry of Tourism, Culture & DoNER, chaired by the Hon. Minister G. Kishan Reddy, Tourism Secretary Arvind Singh, Addl. Secretary Rakesh Verma & the entire team who worked at the front & behind the webinar to make it impactful & paved the path for deliverance.
Follow BOTT on LinkedIn, Facebook, Twitter & Instagram
Subscribe BOTT Channels on WhatsApp & Telegram to receive real time updates