Priyanka Saxena Ray
'The one-size-fits-all approach no longer works with the modern-day traveller'
Priyanka Nijhawan, Director – Representations, Nijhawan Group
The enthusiasm and commitment of Indian travellers have changed the landscape of travel in this post-pandemic era. The optimism continues to remain high with Indians traveling globally. As the worst effects of COVID-19 are now ebbed, most indicators point to a speedy global recovery – with a vengeance, people are willing to explore newer destinations and revisit their favourite destinations. I strongly believe that India is positioned to become one of the most lucrative outbound travel markets worldwide, and the recovery of the sector is already anticipated sooner than expected.
Visa delays did create havoc in the market but this did not stop our travellers from exploring newer destinations such as Azerbaijan, Myanmar, Vietnam, Finland and Serbia. Despite visa delays for Europe the top destinations for the summer have been France, Switzerland, Dubai, Thailand, and Singapore.
The one-size-fits-all approach no longer works with the modern-day traveller. Today they look for a more personalized and focused itinerary is what they look for, with better control over it. Sustainability is another trend that is observed, with conscious travel. Travelers are a lot more experimental now with their choices for food, stay and travel.
'Travellers today are looking at destinations that offer safety and hygiene'
Vasudha Sondhi, MD, Outbound Marketing, OMPL Group
We have already gone back to pre-pandemic figures for some destinations and definitely for some of the hotels we are representing. As per a survey done by booking.com, the sentiment to travel is the highest in Indians as compared to the rest of Asia Pac. Where we were the number 10th source market, we are Number 1 or top 3 markets driving in the numbers. But for visa issues, we have seen a very good uptick to European destinations as well.
Newer destinations along with existing destinations are making it easier for people to travel. Dubai, Indonesia, Vietnam, South Africa, Mauritius are some of the destinations that can be considered for travel.
Currently the upper mid to upper class are travelling internationally as they have the money and will to spend. This in itself is a big segment. The one change I can see is in the planning of travel that hopefully will be here to stay. From a very short lead market, we have started planning with longer lead times. But short to medium planned trips will also continue. Travellers today are looking at destinations that offer safety and hygiene.
'There is still some way to go before we reach pre-pandemic tourism levels'
Muhammad Akmal Hafiz Abdul Aziz, Deputy Director, Tourism Malaysia – North & East India
Tourism is certainly on the road to recovery, but there is still some way to go before we reach pre-pandemic tourism levels. In a post-pandemic world, nobody can predict precisely what figures one will achieve and how quickly. Although several surveys suggest that a gradual recovery is expected to continue throughout 2022 and by mid-2023 we will see a full rebound. Nevertheless, India is a mature market and among the fastest-growing markets globally. It won't take long here for the situation to reach the pre-pandemic level again.
The biggest beneficiaries of these visa issues have been destinations that are close to nature. Tourists have now become more environmentally conscious and are choosing less crowded destinations.
More and more Indian travellers to Malaysia are now opting for eco-tourism hotspots in Malaysia such as Taman Negara National Park, Langkawi Island and the states of Sabah and Sarawak. These destinations have everything: high-ranging mountains, white sandy beaches, 200-million-year-old rainforests, flora and fauna and crystal-clear sea waters.
Travellers are now making more careful travel choices and are less willing to compromise on their trips. Health tourism, wellness tourism and spiritual and religious tourism are rising in popularity and are the new travel mantra.
Indian international travellers to Malaysia have shown increased enthusiasm and confidence. Corporate travel in the form of the MICE movement has picked up. We have also witnessed an upturn in the FIT movement.
Malaysia is seeing an increase in the number of solo and VFR travellers. The removal of all entry restrictions has triggered a boost in honeymoon, senior citizen and religious group travellers. Besides, we are noticing a phenomenal increment in return visitors.
Post-pandemic, a whole new Malaysia is waiting to be discovered.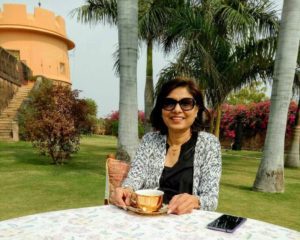 'Pandemic has led to travellers looking for safe destinations with medical back up'
Pinki Arora, Marketing Representative North & East India, Bangladesh & Nepal, Tourism Authority of Thailand New Delhi
The newly coined word (revenge travel) is indeed coming out true. The pent-up demand of the Indian travellers is clearly showing and Indians are travelling both domestic and international as if there will be no tomorrow. This is in spite of the fact that the airfares continue to remain high. As regards Thailand is concerned I am happy to say that the figures have been very promising. The next three months are likely to be even higher. However considering that we have had a very long period of practically no travel due to the pandemic I feel it will still take some time before it goes back to pre-pandemic level.
Indians can now travel to over 60 countries without obtaining visa plus there are destinations where visa on arrival is available to Indians. These destinations will definitely attract more Indians rather than countries where now obtaining visa has become a major issue and substantial delays are taking place.
The effect of pandemic has led to travellers looking for safe destinations with medical back up facilities, cleaner, hygienic and less crowded places. People are preferring to travel to short haul destinations with multiple flight options. Staycations and digital nomads are new segments which have emerged. In Thailand tourists are now preferring to stay for longer periods at one destination rather than multiple destinations. People are now focussing more on health and wellness than before.
The emergence of travel segments like Wilderness tourism (Escapers) and Cult-Vacation (Conscious) has also shown that travellers' behaviour and preferences have changed towards spending more time in nature and being increasingly conscious of their impact on natural resources.
Tourism Authority of Thailand has been carrying out various initiatives to promote sustainable and responsible tourism for both domestic and at international levels. TAT's new marketing campaign "Amazing Thailand: Amazing New Chapters" has a keen focus on the theme "The Earth We Care" that highlights nature's chance to revitalise itself, due to the fact that the COVID-19 situation has increased ecotourism awareness among the world's travellers and how their travel footprint can impact the environment. Additionally, the Amazing New Chapter on sustainable tourism is in line with the Royal Thai Government's Bio-Circular-Green or BCG economy model and our ongoing promotion of responsible and sustainable tourism. TAT's new marketing activities will emphasise Thailand's strengths in biological diversity and cultural richness under the "Amazing New Chapters" concept.
'Travel in the post-pandemic world has been redefined in many ways'
Ms. Yamini Singh, VP – Media – PR, Think Strawberries
The world has fully opened up and the global vaccination drive has changed the general mood from anxiety to acceptance. India, like most countries, is currently experiencing a massive surge in outbound travel as a direct result of the pent up demand. Both, leisure travel and the MICE business, are growing at a considerably fast pace and if there is no fourth wave, outbound may certainly be within close reach of meeting and exceeding pre-Covid levels by the end of this financial year.
Visa delays have been playing an important role in determining outbound market growth. As a result visa free access or visa on arrival has become an important factor for travellers. Not only does it take away the hassle of planning, documenting, long queues and wait time during visa appointments but also eliminates the anxiety and inconvenience associated with delays in visa processing or rejections.
Since Indians are among the top four nationalities driving global travel demand, the Indian passport has been emerging stronger each year. Indian passport holders can now travel visa-free to 60 countries including Maldives, Jordan, Indonesia, Mauritius and Qatar, with Albania and Botswana being the relatively new additions to the list.
Travel in the post-pandemic world has been redefined in many ways. The last few months have stimulated a desire for 'exploration' and a demand for local and authentic experiences. Travel is now slower and more immersive. Booking periods have reduced because travellers continue to be cautious of isolated outbreaks and borders shutting down, and cancellation terms are being examined with a fine-toothed comb. Children focused itineraries are also gaining popularity as a means for parents to compensate for the isolation kids experienced during the lockdown. Significant growth is being recorded among individual travellers compared to group travel, which has been relatively slow to pick up. Revenge tourism is definitely one of the most prominent trends to emerge post- pandemic.
'We are seeing a trend of travellers now eager to book long-haul destinations'
Romit Theophilus, Director, German National Tourist Office, India (GNTO)
Almost nine months into 2022, a sense of optimism has returned to the tourism sector, as travel demand finally shows signs of a significant uptick. This has been a great news for all travellers and the industry, especially before the next summer season despite missing on 2 summer periods. The demand for international travel (Germany) is picking up in India and there has been a significant uptick in travel search queries for destinations like Berlin, Frankfurt, Munich. Travel search queries from India for German cities like Baden Baden/ Stuttgart/Munich/Berlin Black forest and the Rhine region have seen a major jump. We are seeing a trend of travellers now eager to book long-haul destinations, fuelled by international borders reopening and relaxation of rules across the globe. Coming off the worst year in tourism history, there's little sense of optimism in the travel industry and expecting a return to pre-pandemic levels by 2023. If past instances serve as indicators, we'll see travel demand soaring once travel restrictions are eased and freedom of mobility returns. If the visa situation was normal or close to normal (maximum two weeks processing time) we would have reached 65% of pre pandemic overnights in 2022.
At the moment travel in India is seeing pre pandemic inquiries, after speaking with the German Embassy visa sections in New Delhi and Mumbai we were told demand is very high for people wanting to visit Germany (Leisure, Business, trade fairs and Incentives). So much so that the process for applying for the visa can take unto one or two months in some cases and even after submitting your documents it will further take two weeks for the visa to be issued. The east has emerged as the most viable option for budget-conscious Indian tourists due to sky-high airfares to the west and visa delays for US, Canada, UK and Schengen nations of Europe. As a result, nations like UAE, Thailand, Vietnam, Singapore, Malaysia and Maldives have become go-to destinations for budget travellers.
More and more people want to explore the local culture and have a positive impact on the community they are visiting. It probably might be the pandemic that has made people more aware of their surroundings. Traveling responsibly is of high importance for the respondents such as taking a 'greencation' or more likely to book travel with a brand that is committed to improving its environmental impact.
Sustainable travel has grown in popularity in recent years as people have tried to mitigate the negative effects of tourism, either by avoiding damaging practices or offsetting them. The travel trends indicate that long-haul travel, neighbouring country tourism, rural and ethnic tourism, wellness and health holidays, cultural tourism, spiritualism, ecotourism, sports and adventure holidays, and coastal tourism and cruises are a few emerging areas of tourist interest.
Lastly, would like to highlight over the remainder of 2022, corporate travel would grow significantly from its now-small base. Team meetings that have been postponed multiple times will finally take place. More conferences will shift back from online to in-person, and those that already have will likely see attendance improve. Even international trips should grow significantly, although some regions will recover faster than others.
Important goal of the GNTB is to strengthen Germany's position as a sustainable travel destination in international competition. With the start of our new global campaign "Embrace German Nature", GNTO, India along with the German National Tourist Board draws the interest of potential vacationers to Germany to the natural landscapes and sustainable vacation experiences in the rural regions. According to IPK International, Germany is currently in second place as a nature travel destination when Europeans travel around the world. We want to further strengthen these positions.
'People are showing genuine interest in leisure holidays with family and friends'
Lubaina Sheerazi, CEO & Co-Founder, BRANDit
In the past year, as an industry, considerable effort has been laid down to curb and shift the effects of the pandemic ebb. With destinations being accessible of late, there has been a boost and it will only further the growth exponentially for outbound travel. Destinations around the world are looking to stay at the top of travel trends more than ever before and have already recognized the potential of the outbound travel section not just from the metro cities of the country but also in tier 2 and tier 3 cities of India. So, it surely seems to have a positive trajectory so far and that instils hope for recovery across the industry.
The way I see it, favoured destinations amongst Indians are making their comeback given this particular scenario. In recent times ever since the easing of rules and regulations regarding covid19, Southeast Asia has gained rapid momentum in the increase of its visitor numbers. Thailand has been one of the leading destinations for holidaymakers since the quarantine was waived off and travel restrictions were lifted. Thailand is also a destination that appeals to all kinds of Indian travellers given its flexibility with budgets, its proximity, and its range of experiences.
It cannot be dismissed that the pandemic gave people a sense of losing time as a result of which there is a huge pent-up demand for international travel this year. People have been showing a genuine interest in leisure holidays with family and friends. More and more people are interested in spending quality time in nature and indulging in wellness-based travel to rejuvenate their minds and souls. Responsible travel where travellers want to form a true connection with the place they are visiting and get a taste of the local culture while leaving a positive impact on the community is also on the rise. There is a surge in travellers that are seeking experiences with personalisation and uniqueness. The tropical paradise islands of Seychelles are making strategic moves to create further awareness for Seychelles as a luxury destination for the Indian Market. Qatar too has an array of luxury offerings as a destination and is actively working towards tapping into the luxury segment of travellers from India through various marketing activities. This previously exclusive market of luxury travel is certainly evolving and growing.
While a lot changed in the travel and tourism industry in the last two years, a lot has begun to change for the better again. We are in an interesting space where there is curiosity and demand for travel like never before and destinations are open to visitors all over again. Recently a lot of destinations are lifting their restrictions and making them accessible once more which is great news for holidaymakers. Hence, I believe we are firmly placing one foot in front of another on our journey of not just reviving the industry but also making it thrive.
'People are returning to travel with highlighted aspirations of exploring the less explored'
Komal Seth, Founder and Director, LinkIn
With things going well, we are probably on the verge of a new era of travel. The new COVID-19 variants may impact the travel scenario, however it looks like it is only a matter of time before travellers hit the road and take to the skies again, thanks to rising vaccination rates and manageable caseloads. Travel restrictions have been relaxed in most countries and borders have been reopened for tourism to start in full swing. It appears people are returning to travel with highlighted aspirations of exploring the less explored as the worst effects of the COVID-19 pandemic fade.
In the post-pandemic era, travellers have been facing a hard time with successfully obtaining Visas for various countries, which is not only affecting the travel plans but also leaving an impact on the tourism business. Indians have visa-on-arrival access to 60 countries across the globe. Hence, a number of Indian travellers are now shifting their travel plans to countries which are offering easy e-visas and visa-free arrival options, such as the Maldives, Sri Lanka, Azerbaijan, Vietnam, Thailand and more.
Today's traveller has become cautious and more responsible due to the volatile travel restrictions. Therefore, they are eager to seek the assistance of travel agents. The uncertainty has created opportunities for companies to offer services that are flexible, as well as support for navigating the travel requirements. Organizing trips through tour operators/travel agents has become increasingly popular among travellers in the post-pandemic era. Various trends are surfacing these days such as the increasing importance of social media influencers and co-branded travel campaigns. Travellers are now looking up to the content creators and travel influencers for planning international trips. They are also showing interest in the co-branded travel campaigns by various OTAs, as the travellers are now able to bag amazing deals via these campaigns. Another interesting shift which we have observed is the interest of travellers from popular hotel chains to boutique hotels & resorts which are offering exclusive experiences to the visitors.
In the wake of the recent pandemic, travellers are increasingly looking for eco-friendly travel options. In order to make their trips more sustainable, consumers are seeking information on carbon emissions and how to offset them. In the midst of the travel industry's recovery, it's an important time to put the environment first and transform it for the better.
'We have been witnessing great interest from leisure and corporate travellers'
Beena Menon & Huzan Fraser Motivala, Partners, Beautiful Planet Destination Marketing
We are definitely seeing a lot of pent up demand for travel. Not only there is a boom in leisure and VFR travel, business and corporate travel is also increasing. There is a surge in demand for travel across various destinations and this trend in all likelihood continue till the next season or maybe next year. India is becoming a top source market for many international destinations. Even though the air fares are high but it doesn't seem to deter the travel plans. Now that everything has opened up people are grabbing every opportunity to travel be it for celebration, weekend getaway, short trips, long trips, visiting friends and relatives, corporate meetings, bleisure etc.
Ireland has been receiving great visitor numbers from India for leisure travel and we expect this trend to continue. Apart from the leisure groups, corporates have visited Ireland this year.
The ICC T20 World Cup 2022 taking place in Australia is attracting a large number of sports and cricket enthusiasts as well as leisure & corporate travel to experience the matches and enjoy the destination in October – November. We have been witnessing great interest from leisure and corporate travellers willing to travel Melbourne to explore the vibrant destination during the World Cup.
Visa is a very important factor in selecting a destination to travel. Ease of visa amounts to ease of travel. Those destinations that offer Visa on Arrival or visas are available easily are in demand. There are some countries where the wait period is very long and therefore people are hesitant to travel to these destinations.
Australia for example has an online and completely hassle free visa procedure. There are no biometrics required and no physical hand over of passport either. Hence the destination is popular among Indian travellers. For Ireland too, the visa scheme has been simplified with the introduction of British Irish Visa Scheme, which allows a short stay applicant from India to travel to and around both the UK and Ireland with only one visa. Saudi Arabia, which recently opened its doors for tourism offers visa-on-arrival for holders of valid US, UK and Schengen visa.
The increase in global travel and demand for unique destinations and experiences validates the fact that travellers are evolving and have become more demanding. Travellers are looking for sustainable resorts, lodges, hotels. Safety and security is always important during travel. Experiential holidays are on the rise. Travellers are more interested in activity based holidays. They want to experience the fun and thrill of doing different things. They are travelling for short duration but taking multiple trips a year. People are travelling to celebrate landmark events like birthdays, bachelor parties, pre wedding shoot, friends' reunion. People are also more inclined to take a holiday with family. Also, with no travel for the past couple of years, travel to visit friends and relatives to spend good time together is important. During the pandemic everybody has gone through tough times, people are now ready to celebrate and need no reason to travel.
'There is more disposable income and higher need for quality and frequent travel'
Sheetal Munshaw, Director – India, Atout France
The Indian outbound market has shown its resilience post the opening of borders. Revenge travel is real and the demand is at an all-time high. The willingness and keenness to travel is unprecedented and largely the market is very responsive with tremendous growth potential. For France, we have already seen arrivals since July 2021, when borders had initially opened and since then we have already had a wedding, incentive groups and a web series shooting in the South of France. Keeping this in mind, we estimate that arrival figures will indeed be encouraging and close to pre-pandemic levels.
As far as France is concerned, visas continue to be delivered in as timely a manner in possible. Clients have at the most postponed their travel plans but we have not had major cancellations. In fact, we have still had a grand wedding and incentive groups depart for France in the peak summer months of May and June, which reinforce the strong positioning of France as a preferred outbound travel destination. In addition, Reunion Island, an overseas territory of France, nestled in the Indian Ocean, has also seen an exponential growth in the number of Indian visitors thanks to their visa on arrival policy.
Some of the key take aways from the recovery travel phase is that there is more disposable income, higher need for quality, travel that is more frequent, better profile of travellers and growth in high spend segments across the board in FIT, weddings and incentives. For France, the traveller is more and more ready for immersive experiences, offbeat experiences and themed holidays such as self-drive, wellness escapades besides others.
'Indians are now exploring more variety for long-haul destinations'
Neeti Bhatia, Director, Intrepid Marketing & Communications
The demand for international travel has been encouraging in the recent past owing to decline in COVID-19 cases and gradual reopening of country borders, especially for South-East Asian countries and Middle East. However, it will take a substantial amount of time to regain pre-COVID numbers owing to multiple factors such as geo-political situations, surge in airfares and hotel rates and untimely delay in visa issuance. Adding to it, domestic destinations have cemented its way to the Indian travellers' preference during COVID-19 and continues to dominate.
If not by the end of the ongoing year, we can only be hopeful that the following year will witness increase in outbound traffic from India to countries beyond Asia.
Yes, visa delays, especially in Europe have positively led to increased travel in countries that offer the option of online applications with minimum turnaround of 24-72 hours. Countries such as Vietnam, Thailand, UAE and African countries such as Kenya have benefitted from their ease in visa-application process in the past few months and recorded higher traffic from India.
Indians are now exploring more variety for long-haul destinations and deviating from the European and American itineraries for their upcoming vacations.
The Indian international traveller has evolved drastically in the past two-three years are presently seeking experiences and not rushed holiday itineraries. Duration of stays in long-haul destinations has lengthened primarily to make the most of high airline fares. Staycations are still doing very well for short-haul destinations as most corporates and organizations continue to work remotely or in a hybrid format.
Additionally, travellers have initiated adapting sustainable methods of travel and the younger generation is being mindful of their carbon footprint, resource consumption and wastage; thus, leading to generation of more itineraries that are heavy on cultural activities, local experiences and conscious means of transportation.
Follow BOTT on LinkedIn, Facebook, Twitter & Instagram
Subscribe BOTT Channels on WhatsApp & Telegram to receive real time updates