Shreya Shimpi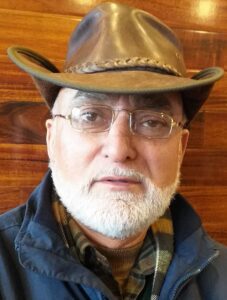 Nasir Shah
Chairman – IATO Jammu & Kashmir Chapter  
First and foremost, as Chairman of IATO – JKC and the conscious Tour Operator, we infused the confidence of the PAN India Tour Operators as well as the direct clientele that J&K is a completely safe destination with the best COVD Protection protocol and promoted newer destinations such as Gurez, Bangus Valley, Doodhpathri and Aharbal in Kashmir Valley, Kishtwar, Baderwah, Poonch and Rajouri besides Border Tourism in Jammu region. It has been only with the active support of the Tourism Department and the Stakeholders that we saw a record number of around 2.5 million Tourists visiting J&K from January till November end this year including Amarnath Yatris, excluding Vaishnodevi Yatris. Further, as IATO we focussed on quality services and prompt Redressal of service issues if any with the support of the Tourism Dept. As Chairman, I had the privilege to lead the delegation to meet the Hon'ble Home Minister and apprised him, about the Tourism Scenario, improvements as well as shortcomings, As IATO we participated in all the Tourism Activities held in J&K such as participation in World Tourism Day, World Environment Day. Festivals such as Tulip Festival, Gurez Festival, Apple Festival and Saffron Festivals. In Addition, IATO also held various meetings with Parliamentarians and Central Ministries who visited J&K
Issue that needs priority in my opinion is to ensure the fastest online visa facility across all major countries that send huge numbers of tourists to India.
If the Govt. of India promises huge support to IATO then surely, we will see pre-2019 tourist arrival from October 2023, only if the Govt takes it seriously and offers hand-holding of IATO Members.
"Ministry of Tourism must support IATO to take up vast Global Promotional Activities, such as road shows, interactions with media, besides strong participation in all the major trade fairs such as WTM, ITB, FITUR, ATM, BIT MILAN and financial support / MDA to the highest level to the Members of IATO."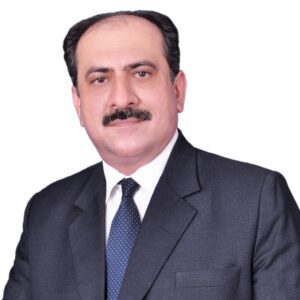 Prateek Hira
Chairman, IATO Uttar Pradesh Chapter
The government of Uttar Pradesh has resolved to make tourism one of the pillars of its vision of seeing UP touch USD 1 Trillion within five years and as a part of this, it has gone into an overdrive to make UP the most conducive state for tourism. IATO has been very closely involved in drafting UP's New Tourism Policy 2022 and that is the reason this policy has come out to be industry-friendly and practically implementable to benefit our members and the tourism industry in general. Our members are delighted that now they are considered the torchbearers of tourism by the state government and their inputs are heard before any tourism project starts taking shape in the state and the state of Uttar Pradesh. No other travel trade body is recognised and respected the way IATO is in the state of Uttar Pradesh and the proof of this is that Uttar Pradesh has come forward to host IATO's 37th Convention in Lucknow.
IATO has become too large a trade body and by far the only trade association that is most respected within India and abroad. I would safely say that the voice of IATO is a voice which is heard and understood by the union and the state governments alike. As the international marketing efforts by the government are declining, in my opinion, IATO can take up an initiative in this direction and empower its members to market their products internationally. This could be done by appointing its PR Agencies in India's traditional inbound markets, conducting road shows under the association banner abroad and participating in all important trade fairs with its mega stand that includes and involves its members, especially the smaller ones who cannot afford marketing costs on their own.
IATO Members command trust and give out a message of assurance thus IATO can now also graduate to be a financial and quality assurance and a Redressal body on the lines of ATOL. Not sure how it will be possible based on its bylaws et al but if we do work out some means to do it, it will be a game changer for the entire inbound industry in the coming times.
Domestic tourism has seen an unprecedented upsurge and has kept the industry afloat, Though unfortunately, the inbound business hasn't picked up that well as yet, and the slow revival is attributed to Indian Visa issues, geo-political reasons and of course the peeping recession in the west but we are hopeful that by September 2023, inbound tourism will revive, though I am personally not seeing the figures touching 2019 levels till 2024 at least subject to recessionary trends and political turmoil easing. As it is, 2019 was not so good that we made it a benchmark year and then All inbound companies need to think afresh like a start-up to perform better and grow from ground zero. This is important as we now have a plethora of new products and the market demands have changed too.
"We have been empowering our members with knowledge of destinations and empowering them to expand beyond their bracketed businesses through educational seminars and familiarisation tours."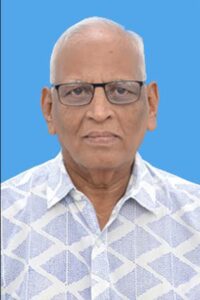 D Gopinathan 
Co-Chairman-IATO Tamil Nadu Chapter 
I am a Co-chairman for Tamilnadu Chapter appointed 6 months ago.On my part, I have contacted all the existing members and got acquainted with them.I introduced and gave the idea in our first meeting about Member – Get – Memberprogram.If we request every member to recommend one member to the association, the strength of the association will be doubled.
In my opinion, this program should be extended to all the chapters.IATO EC should ask the chapters for quarterly performance reports about meetings, speakers brought in, and training sessions conducted.
A small team of EC and Office bearers should visit at least once a year for better interaction with the members to improve the inbound tourism ideas.
At the moment, monthly meetings are held only in Delhi.All members do not attend conventions hence there is hardly any dialogue between members and EC.
Inbound tourism will come back by the Winter of 2023. We are already seeing good momentum through NRI arrivals this year for leisure.
IATO should also explore the possibilities of promoting tourism outside the country in new markets without depending solely on government agencies.
"New promotional techniques have to be adopted and tested by IATO with the help of professional agencies."
Bhuvendra Vikram Singh
Co-chapter chairman IATO Uttar Pradesh Chapter
This is to update you regarding IATO's current standing in terms of numbers in Varanasi. Before we started the Co Chapter Varanasi there were only 04 Active Members and now as of date, the number has increased to 12.The total number of members before the start of this Co Chapter Varanasi was 17 and now the number has increased to 30 members.After this financial year, we are expecting the number to be close to 40. The need of the hour, in my opinion, is better cooperation between inter-state members. The country needs joint promotion by members from different areas, if MoT is not helping.
"I am hopeful for the revival of inbound. 2019 figures depend upon government visa policy, connectivity and airfare to India".
K Ranga Reddy
Chairman IATO Andhra Pradesh and Telangana Chapter
Due to the Pandemic, many service providers lost their jobs, money, places, and interest to continue further. Post-Pandemic, the main challenges are to source trained professional manpower. I, being the chapter chairman, have identified those service providers who are in the business for quite long years, and who are the main pillars for the success of tourism in our states. Our chapter has been super active and undertaken numerous activities –
Identified the pulse of post-pandemic tourist requirements
Developed new tourism products viz like experiential tourism
Took guides on several FAM tours
Conducted several seminars and educational lectures
With the ministry of tourism got the guides Rs.1 lakh financial assistance
Tried to work with reduced guiding fees to boost incoming tourists
Participated in Govt. initiatives like Yoga, swatch Bharath
Went around the schools to inculcate the students to go on tours.
Identified the Hyderabadi speciality cuisine providers
Motivated to participate in every webinar to gain knowledge
Worked closely with TGFI 'Apna Desh Dekho' series
Conducted tourism road shows within the cities
Working closely with GMR airports to bring back the Direct International flight connections to Hyderabad
Going forward, our focus is to prioritise solving the interstate transport problems, permits, and related issues by implementing one India, tax. To revive and extend the E-Visa for many more countries by easing the time taken to obtain the tourist visa. To work with airport authorities to allow vehicles to drop off the guests at the departure gates. To revive the MDA scheme by the ministry of tourism. To initiate more overseas marketing of India Tourism products. India Tourism is making issues very complicated, not working towards solutions and vigorous campaigns and NO vision by the ministry of tourism to bring back the 2019 figures, hence not expecting any magic figures before 2024. Overseas travellers decide almost 6 months to one year ahead of their travel abroad. Keeping this in mind any positive decisions by the ministry will start the return of tourists from 2024 onwards if other geopolitical issues calm down.
"Tourism is a continuous process of evolving and revolving the tourism products and service providers."
Sunil C. Gupta
Chairman, IATO Northern Region
All IATO state chapters in North India have been actively liasoning with State Governments including tourism authorities regularly and contributing to the formation of 'Tourism Policies'. U.P. Government has recently announced apro-tourism policy offering several benefits to stakeholders. IATO EC has already submitted various memorandums at all levels and has been in dialogue with ministries of Tourism, Finance, Commerce and Home Affairs. Amongst many, the key demands are for starting an 'Incredible India Marketing Campaign' in international media and restarting EVISA for tourists from UK and Canada. Hope is all we have till the Government starts the 'Incredible India marketing campaign overseas'.
"The revival has been rather slow and has been contrary to the higher expectations. The term 'revenge tourism' has not been validated with arrival figures so far. Now that the winter season of 2022 has not seen a huge revival hence it may take the whole of 2023 for airfares and capacity to rationalize, we can hope to reach 2019 figures only in 2024 now."
Pandian K
Chairman, IATO Tamil Nadu Chapter
I should say we all spent 2021 under COVID shadow. The year 2021 began with the intention of getting back to life before COVID, after a year of the disease. For the tourism industry, fortunately, domestic travel increased as individuals were looking forward to new beginnings as restrictions everywhere were loosened. We also started focusing on domestic tours as inbound and utilised the opportunity. But then there were 2nd and 3rd waves of Covid. Luckily for Indians, time began to heal as instances decreased and vaccination rates increased in India. The shadow of the third wave remained, but we started getting back to life.
In 2022, as IATO Chapter Chairman, we met our members and discussed how we all sustained and what more we could do to sustain better in the coming days. I must say that the rapport between tourism stakeholders and state tourism has started getting better as our suggestions and recommendations to improve state tourism are implemented. For example, as IATO Chairman, I strongly recommended that the state government recognise the tourism stakeholders with tourism awards, as it would boost their morale and motivate them to do more. We had a state tourism award ceremony arranged by the state government on September 27 during World Tourism Day for the first time in the history of Tamil Nadu. Last month, I was one of the members called to a tourism committee meeting, held by the Tourism Commissioner, and the agenda was about the tourism stakeholders' registration process in the state, and we were asked for suggestions in formulating the rules and regulations thereof. Though I took these initiatives as IATO Chapter Chairman a few years ago, the state of Tamil Nadu will reap the benefits of these initiatives soon.
I feel the transport sector has been completely ignored by all in the tourism industry. It's high time, IATO EC looks into the transport element carefully as transport (car and driver) is one of the important components of tourism.
Lastly, the IATO EC needs to look into the One India – One Tax issue as it is not being followed by all states of India uniformly. So, transporters who operate vehicles for the tourism industry are finding it too hard to operate the business.
"On behalf of IATO, I suggested that the tourism stakeholders in Tamil Nadu need to be registered in the state to do tourism business, and their businesses need to be streamlined as an organised sector"
J K Mohanty, MHCIMA
Chairman – IATO Eastern Region &Chairman – Hotel & Restaurant Association of Odisha
As Chairman of IATO Eastern Region, it has been my continuous endeavour to promote the vast tourism potential of Odisha as well as the eastern region by closely interacting with all Chapter Chairmen of the eastern region and following up the critical issues with the concerned Government officials for growth of the tourism.
We are emphasising the new innovative initiatives that Odisha Tourism has started such as eco retreats, boat riding, yachts, caravans, camping etc. to increase tourist footfalls.
Apart from the above, in cooperation with Tourism Dept., Govt. of Odisha we are conducting Tourism Conclave highlighting the needs and potential of OdishaTourism for its growth, inviting various experts in the field of travel and tourism industry, hoteliers, stakeholders, national travel writers and journalists, ministers,decision-makers of the Government and the key recommendations of the conclave are compiled and submitted to the Government for necessary implementation. We are also following up with the government for more domestic as well as international flight connections to Odisha to increase tourist footfall in our state.
Inbound tourism has gone down by 74% after the pandemic but it is now forecasted to rebound in growth. To boost inbound tourism IATO is working closely with the government and other associations to address all issues and concerns to boost inbound tourism. More aggressive marketing, promotional campaign, roadshows for the promotion of inbound tourism and after all more international flight connectivity will boost inbound tourism. The inflow of domestic tourists has picked up post-relaxation of Covid restrictions and on the other hand, the positive sign is that the industry stakeholders have started getting enquiries from overseas tourists for visiting India and bookings have also started coming.
Further, India's participation at WTM is significant to step up the recovery of inbound tourism to pre-pandemic level and we are optimistic inbound tourism will bounce back with much more figures in 2023 in comparison to the figure in 2019.
If Goa is attracting tourists for its beaches, Kerala for its backwater, Rajasthan for its deserts, Madhya Pradesh for its wildlife, Delhi-Jaipur-Agra sector is flourishing because of air connectivity and nearness to Delhi etc, Odisha is the only state which has everything that the rest of India offers. Odisha is filled with art, craft, culture, cuisine, beaches, lakes, mountains, tribes, the richness of the temple architecture, rich heritage tourism, rich Odissi dances, the Tussar silk woven sarees, silver filigree works, rich stone carved statues, sand art exhibitions, the rich ecotourist destinations, Bhitarkarnika, the largest mangrove forest in India. With international air connectivity and more domestic flight connections to tourist places in India Odisha is bound to lead.
"To boost inbound tourism IATO is working closely with the Government and other associations to address all issues and concerns related to the sector. More aggressive marketing, promotional campaign, road shows for the promotion of inbound tourism and after all more international flight connectivity will help boost inbound tourism."
Tsering Namgyal
Chairman – IATO Ladakh Chapter
As part of the travel trade community of Ladakh, IATO Ladakh in collaboration with All Ladakh Hotel & Guest House Association (ALHAGHA) has been encouraging hotels/camps/resorts and guest houses in Ladakh to reduce single-use plastic bottles in their properties, particularly not to use mineral water bottles which will hugely reduce plastic garbage in the ecologically sensitive region like Ladakh. And to this end, many of the hotels have stopped using mineral water bottles in their properties and instead provide filtered water or purified drinking water to their guests. IATO Ladakh has pledged to support all environment-friendly initiatives of ALHAGHA.
IATO should focus on promoting inbound tourism from Far East countries like South Korea, Japan, Vietnam, Taiwan, Thailand, Indonesia etc. In Ladakh before Covid19, we have seen an increased number of foreign tourists from these countries. With Europe and America still reeling under economic depression etc, it will be better to look at other emerging markets. IATO should collaborate with the Ministry of Tourism GOI in inviting FAM trips to India from these Far East countries so that outbound tour operators of these countries can see and understand the destination for them. Specific new destinations in our country should be explored and marketed and once identified it should be then promoted with sustained efforts.
E-visa should be increased and Visa on arrival should be extended to more potential emerging markets like the far-east etc. I think by 2024 or 2025 we should be able to see pre-2019 arrivals of foreign tourists.
"Nearly 18000+ foreign tourists visited Ladakh this year between June to September which has been very encouraging we didn't expect such numbers, especially after the Covid pandemic. This only shows that Inbound Tourism is bound to bounce back".
Manmeet Singh
Chairman, IATO Punjab Chapter 
We at the state level have been conducting many online meetings of hospitality stakeholders not only within India but also with our international colleagues. The Punjab state tourism department has been participating in various Exhibitions, Road shows and Association conventions to strengthen the feeling that we are ready to move out and also welcome tourists to come into Punjab initially from domestic market and consecutively from International Market.
IATO EC Committee under the dynamic leadership of our president had been persistently trying to get the E Visa open for foreign tourists to easily come to India and feel proud and also thank the government that now the Scheme has again been re-introduced & IATO'S persistent efforts have paid off.
I am very positive about the revival of international tourism. Very soon as the international travel procedures will get into the place, we will see a good surge in foreign tourists coming into India. We have witnessed good growth in domestic travel as so-called revenge tourism post Covid-19 period so I am sure of the same happening for international travel too. The only caution is that the travel industry players now need to be more tuned and updated to the changes in mindset and booking mythologies so-called new order of doing reservations by clients.
"IATO EC Committee under the dynamic leadership of our president had been persistently trying to get the E Visa open for foreign tourists to easily come to India and feel proud and also thank the government that now the Scheme has again been re-introduced & IATO'S persistent efforts have paid off."
S Mahalingaiah
Chairman – IATO Karnataka Chapter
We were few among the few inbound tour operators to exhibited at the WTM 2021 & WTM 2022 along with our State (Karnataka) Apart from participating as exhibitors, we conducted roadshows in a few cities in the UK and Europe and created awareness that India is safe to travel. We succeeded in pursuing our government to take part.
This is the big challenge now. IATO should take lead in organising Roadshows with MOT and its members. Annual roadshows calendars are to be announced and location and venue are to be finalised at least two months in advance. IATO should request MOT to start selecting 10 to 15 FTOs and host them for FAM and work with State Govt. and Chapters for hospitality. Inbound Tourism looks promising. By October 2024, we are expecting to reach pre-pandemic figures.
"Petition Hon. PM to direct Hon. Civil Aviation Ministry to allow more and more airlines to operate, more airlines with bigger body aircraft to operate to reduce the airfares and also to get more tourists."
Sunil Singh Rana
Chairman – IATOUttarakhand Chapter
In the last one year, we have strengthened IATO with an increase in the number of members.Together with the UTDB (Uttarakhand Tourism Development Board), we organised guide training in Uttarakhand.
Going forward, IATO should promote regional/ state tour operators to develop new tourism products to offer a variety of products in the international market.
IATO should develop its website as a more interactive platform for stakeholders and visitors. The website uses digital marketing to market India.
"If we all work smartly, we can revive the same arrivals as 2019 within 2 years or earlier".
Sejoe Jose
Regional Chapter Head for South India
As IATO South India Chapter, my job role was coordinating the work of IATO in each of the chapters in Kerala, Karnataka, Tamil Nadu and Andaman.
We had done various meetings with the chapter chairman and understood the difficulty faced to revive tourism.
We then met the different tourism ministers and discussed in length how to rectify the problems and help tourism grow in South India.
We also intimated steps to ensure our Chapter Chairman are part of the advisory council with the state tourism boards.
In our opinion, the most important initiative to be taken by IATO EC is to help build infrastructure. After Covid, there is a big shortage of manpower/transport/guides. IATO EC should take up the matter with the government on this matter. To give an example these days taxi permits are not given in Tamil Nadu / Road tax increased between southern states etc.Training program for guides etc.
"I am very optimistic that inbound tourism will boom by 2023. The visa issue is sorted out and hopefully, the flight fares will also start coming down".
Namgyal P. Sherpa
Co-Chairman – IATO Sikkim State
We have, through our various associations, approached the state tourism authorities to improve the road condition of both the state and national highways and to have talks with the airlines to have permanent flights to and from Kolkata, Delhi and Guwahati to Pakyong, the only airport in Sikkim.
Since, the Bagdogra airport (IXB) in West Bengal has daily domestic flights from Kolkata, Delhi, Guwahati and Mumbai. But it has international flights from Paro and Bangkok operated by Druk Air of Bhutan. In this regard, we have asked the State Government to take up the matter with the Civil Aviation Ministry to start the flight between Kathmandu (Nepal) and Bagdogra and afterwards with Dhaka (Bangladesh) also. Since the surface immigration check post between India and Nepal which is at Raniganj and Kakarvitta is closed to the lockdowns, the reopening of the same is very necessary, as it is the matter of the Ministry of External Affairs and Ministry of Home Affaire, the government of India needs to be approached. In this regard, I had also written an email to your good office on 29th Oct 2022 seeking your advice.
It may take some time but we are optimistic the number of inbound tourists to India will increase as it has various interests and is quite cheap to travel compared to other countries.
"In my opinion, the two initiatives to boost inbound tourism in Sikkim and the neighbouring Darjeeling area is the lifting of the restricted Area Permit to enter Sikkim.And second, to introduce the international flights between Kathmandu and Bagdogra and if possible, with Dhaka (Bangladesh) also."
Debjit Dutta
Chairman – IATOWest Bengal Chapter
"I strongly believe that now, after the pandemic, it is time for Incredible India Version 3 to focus on region-specific positioning and marketing campaigns."
IATO has been always been closely working with the state tourism department to ensure sustainable development and promotion of both domestic and inbound tourism in the state. Government of India in April 2022 had constituted six tourism committees and IATO is a part of the six tourism sub-committees initiated by the state government to offer further boosts to this sector. Department of Tourism, Government of West Bengal has also signed an MoU with the Federation of Associations in Indian Tourism and Hospitality (FAITH) during the Bengal Global Business Summit in Kolkata on April 21, 2022 to initiate a strong industry partnership for the sustainable development of tourism in the state.
Going forward, I think it's high time that IATO should encourage MoT to initiate work on the Incredible India 3.0 campaign. Incredible India is perhaps one of the most successful campaigns ever, the dynamic version of the campaign which was initiated in 2017 was also super effective. But I strongly believe that now, after the pandemic, it is time for Incredible India Version 3 to focus on region-specific positioning and marketing campaigns. The idea is not only to enhance traffic but to evenly distribute the incoming traffic across all four regions of the country comprising both first-time and repeat travellers.
There also needs to be some SOP on Sustainable Tourism Practices. Responsible travel is the future in tourism and IATO must come up with a SOP for its members on sustainable tourism practices.
Lastly, in my opinion, Inbound will come to its pre-pandemic status in FY 2023-24 and India will certainly experience a drastic 2X increase in its incoming traffic in the FY 24-25 considering the industry understands the change in the new market trends in terms of products and services due to the recent transformation and of course strategic marketing initiative.
Follow BOTT on LinkedIn, Facebook, Twitter & Instagram
Subscribe BOTT Channels on WhatsApp & Telegram to receive real time updates