It was a 2-day affair that marked exciting events such as Kimchi and Modern Korean Cuisines workshop by the eminent Korean Chef Ji Yeol Kim and was thoroughly enjoyed by the guests, followed by an appetizing lunch and a special dinner for the general public later in the evening.
The celebration was well attended H.E. Mr.Chang Jae-Bok, the ambassador of the Republic of Korea, senior Korean officials, diplomats, business leaders, and prominent influencers.
In his welcome address to guests, H.E. stated, "During Golden jubilee celebration of our diplomatic ties next year, cultural exchanges between two countries will become more active in various fields. Cultural exchange is a very important factor in our growing bilateral ties and can forge the best friendship between our people. Food is a strong and powerful medium to understand and discover each other's culture. This food festival brings to you a practical and friendly selection of Korean cuisines. I am sure, you all are going to get an enriching experience and lasting memories of the Korean Food Culture. "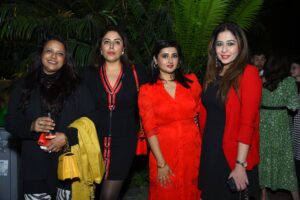 To mark the golden jubilee celebration, a vibrant pop-up event has been planned where the Culinary Director of the Hotel, Chef Sreenivasan has teamed up with the master Chef Ji Yeol Kim, official chef of the Embassy of the Republic of Korea and have come up with an extravagant Korean Menu giving an ode to the street food of Korea with live demonstrations from Chef Ji Yeol Kim.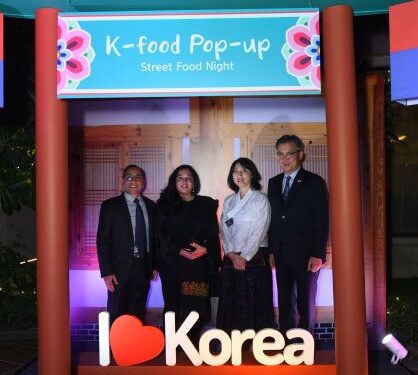 Talking about the collaboration Mr Nitin Kapur, Managing Director, Radisson Blu Plaza Delhi Airport said, "Korean food embodies the soul and emotions of the Korean people, it is indeed an epitome of the traditional Korean culture.  We are highly impressed and look forward to a fruitful new collaboration with the Embassy of the Republic of Korea to present the unique experience of Korean Food & culture to the Indian audience at Soy x Neung Roi.
The event showcased a pleasing depiction of Korean food and culture and left the audience wanting to try more Korean delicacies in the future.
Follow BOTT on LinkedIn, Facebook, Twitter & Instagram
Subscribe BOTT Channels on WhatsApp & Telegram to receive real time updates