Along the Wan Chai harbourfront, the public can enjoy a variety of street performances, and music shows in the harbour and X-game performances while taking in the beauty of Victoria Harbour. Join us at the Carnival for a family day out, a holiday get-together with friends or a romantic date for plenty of fun and summer memories!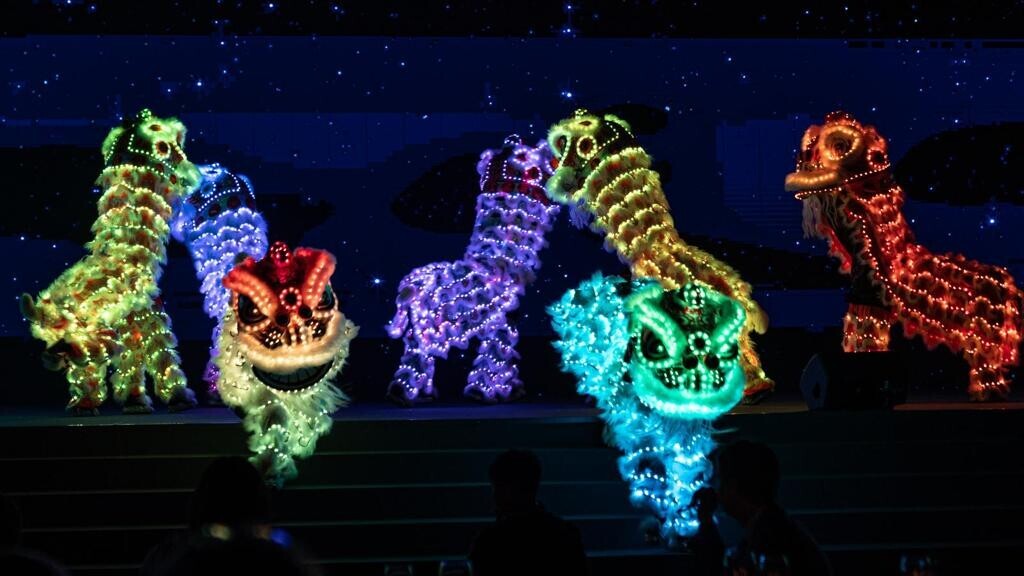 "The Harbour Chill Carnival is one of the programmes in the Happy Hong Kong campaign. The Carnival brings together a diverse mix of entertainment from around the world, including pop culture, sports, music and street performances. It will bring together a fresh and exciting series of weekend events for the public to enjoy summer. At the same time, the Carnival will add a vibrant new look to the popular Victoria Harbour, showcasing Hong Kong's diverse offerings and enriching visitors' experience," says Dane Cheng, HKTB Executive Director.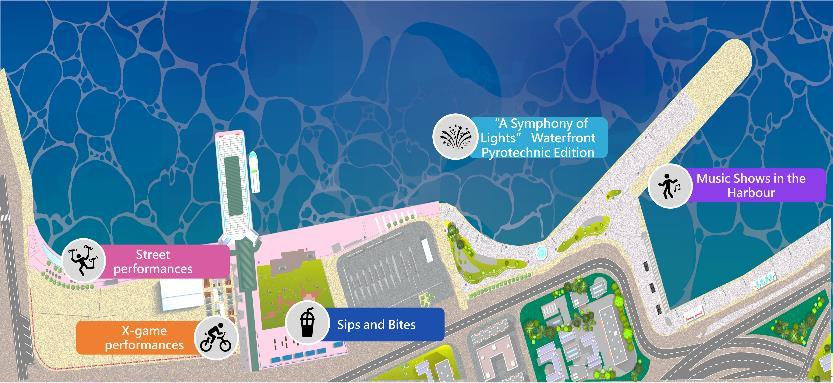 Experience the many new sensations of summer at the waterfront
Held over 10 days at five weekends, the Harbour Chill Carnival will be staged at the Water Sports and Recreation Precinct, HarbourChill, Wan Chai and Wan Chai Temporary Promenade covering an area of over 30,000 square meters with a series of exciting programmes for the public to enjoy the new, diverse experiences: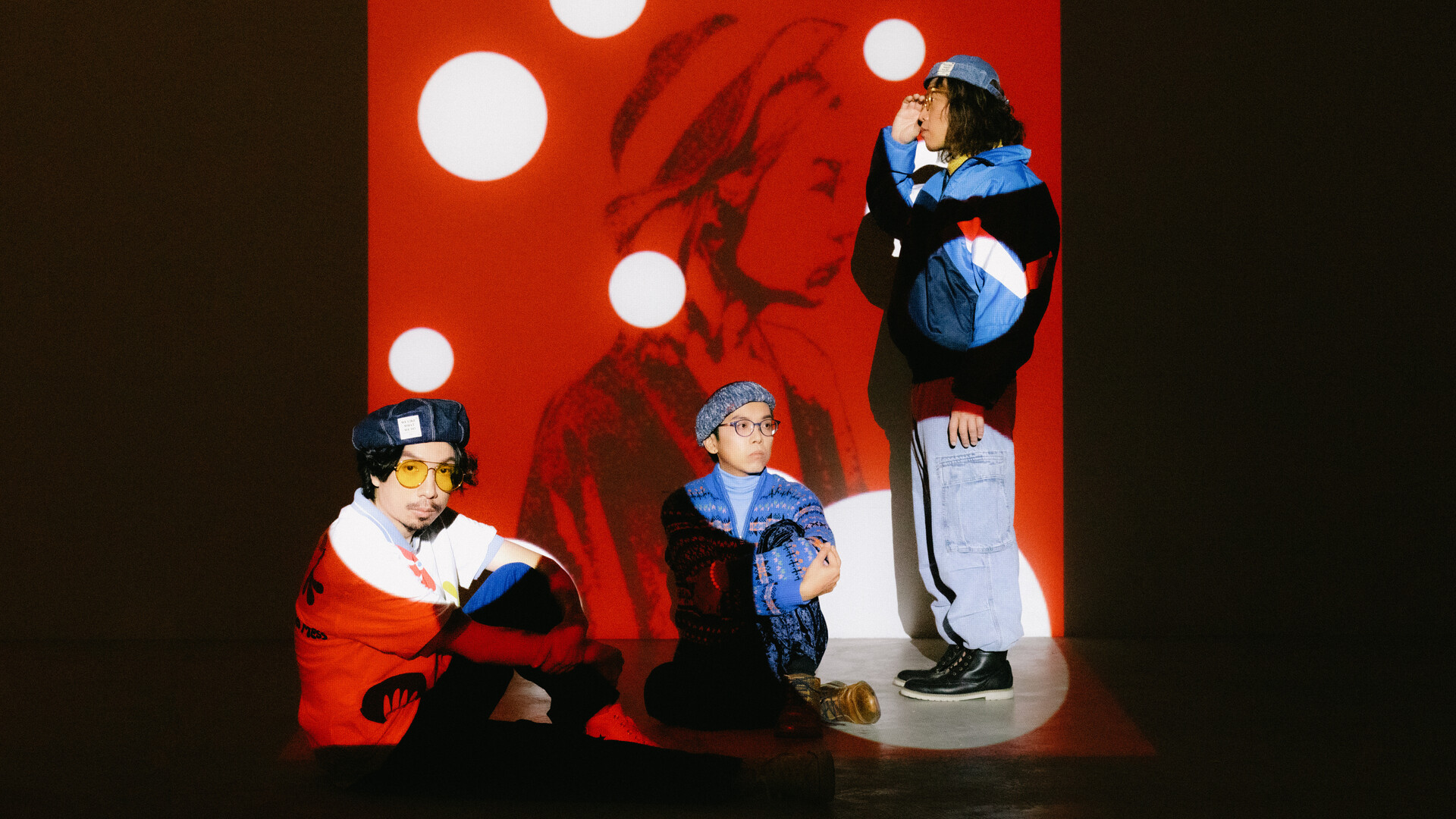 Street Performances
With 25 local and overseas performing groups, the street performances will excite the audience with different styles. Each week along the Wan Chai Waterfront Promenade, the performances will showcase a special theme, from European-inspired acrobatics and juggling, dynamic and passionate Samba drumming, to time-honoured kung fu and diabolo performances, the street artist will surely captivate audience's eyeballs with their exceptional skills.
Many of the performers will also interact with the audience. Among them, the former Australian artistic gymnastics champions will bring to Hong Kong an attractively lit hula hoop show, dazzling across the city's streetscapes at night; a huge hit with children, an elephant art installation which has toured Australia will be revealed for the first time in Hong Kong with a life- like installation based on African forest elephants. What's more, the local lion dance will also combine the traditional art and LED lighting, adding to the lively atmosphere of the Carnival!
2. X-Games Performances
X-Games continue to be popular among young people around the world and have been included in Olympic competitions. As such, the HKTB set up an outdoor X-Games performance area at the Harbour Chill Carnival. Local, Mainland and Japanese BMX and skateboarders, including 14-year-old member of the national skateboard team Chen Ye, and Hong Kong's No.1 skateboarder "Chun Chai" Luk Chun-yin, will be invited to showcase their deft tricks and bring the carnival to life!
With breakdancing being one of the 2024 Paris Olympic Games programmes, the Carnival will also feature local break-dancers and street dancers, including Olympic breakdancing Hong Kong team member BBOY Think, local breakdancing troupe Good Job Brother and Hong Kong's first children's street dance troupe Funky Heroes, blowing up the stage with a vibrant and dynamic beat!
3. Music Shows in the Harbour
With the world-renowned view of Victoria Harbour, 20 music shows will be held on a water stage, bringing together music and the stunning harborside scenery to present a sensory feast.
The five-weekend music shows are themed "Asia Power", "Fresh Finds", "Indie Rocks", "Cantopop Hits", and "DJ Nights", encompassing a wide range of music from a new generation of musicians of more than 40 groups of musicians from Hong Kong, Mainland, Taiwan and overseas. With Cantopop diva Kelly Chen opening the season, the star-studded line-up features singer-songwriter Jay Fung, Ivana Wong and new-generation musicians Tyson Yoshi, Ng Lam- fung and Lolly Talk. Performers outside Hong Kong will also join the cast, including Mainland band Project Ace, "Queen of OST" Queena Cui, Golden Melody Awards nominee Hush and charismatic songsmith YELLOW from Taiwan, trending Thai supernova TYTAN, South Korean R&B sensation Reddy … and many more! The assorted line-up will rock the Harbour with all genres from pop, rock, to EDM and shower music lovers of all kinds with the most exhilarating rhythms.
Each music show is expected to accommodate an audience of 2,500, of which 80% are expected to be members of the local public. The seating arrangements will not be pre-assigned at the venue, and attendees are required to stand throughout the event.
Tickets will be distributed free of charge on the HKTB's e-platform in two rounds on 27 June (Tuesday) and 17 July (Monday) on a first-come, first-served basis. Members of the public can register for an account on the Discover Hong Kong website now. Each user can get tickets for a max of two sessions (two tickets per session) at the same time. Present the QR code on the ticket for upon entry. Each QR code can only be used by one person for one entry.
4."A Symphony of Lights" Waterfront Pyrotechnic Edition
For one month from 8 July, "A Symphony of Lights" will be staged at 8pm every night with enhanced lighting effects. During the 10 days of the Carnival, Victoria Harbour will host a waterfront pyrotechnic edition of the multimedia show, lighting up the harbour with a vibrant summer scene.
To let participants enjoy a chillaxing Carnival, there will be a refreshment area with summer drinks and snacks available.
Follow BOTT on LinkedIn, Facebook, Twitter & Instagram
Subscribe BOTT Channels on WhatsApp & Telegram to receive real time updates