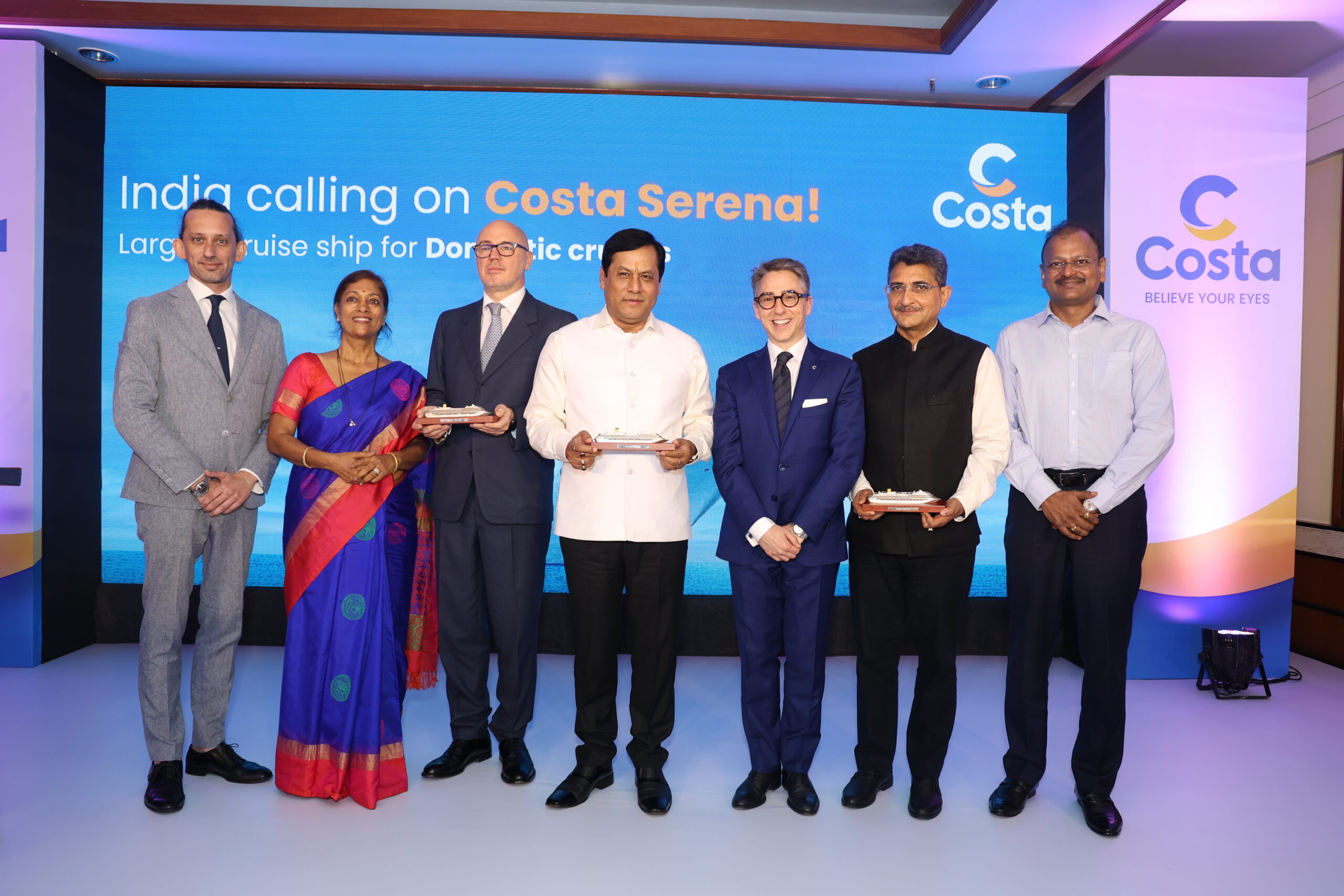 The ship chosen by the Italian company for India is the Costa Serena, which, after itineraries from Thailand, South Korea and Taiwan, will further extend its deployment in Asia. There are a total of 23 new sailings in India from 4 November 2023 to 1 January 2024, designed in collaboration with Costa's General Sales Agent in India, Lotus Aero Enterprises. They will exclusively visit domestic destinations, giving Indian guests the opportunity to discover some of their country's most beautiful locations from a unique point of view. The itineraries, lasting between two, three and five days, will call at Mumbai, Cochin, Goa and, for the first time ever, the Lakshadweep, a beautiful tropical archipelago with white beaches and a magnificent coral reef.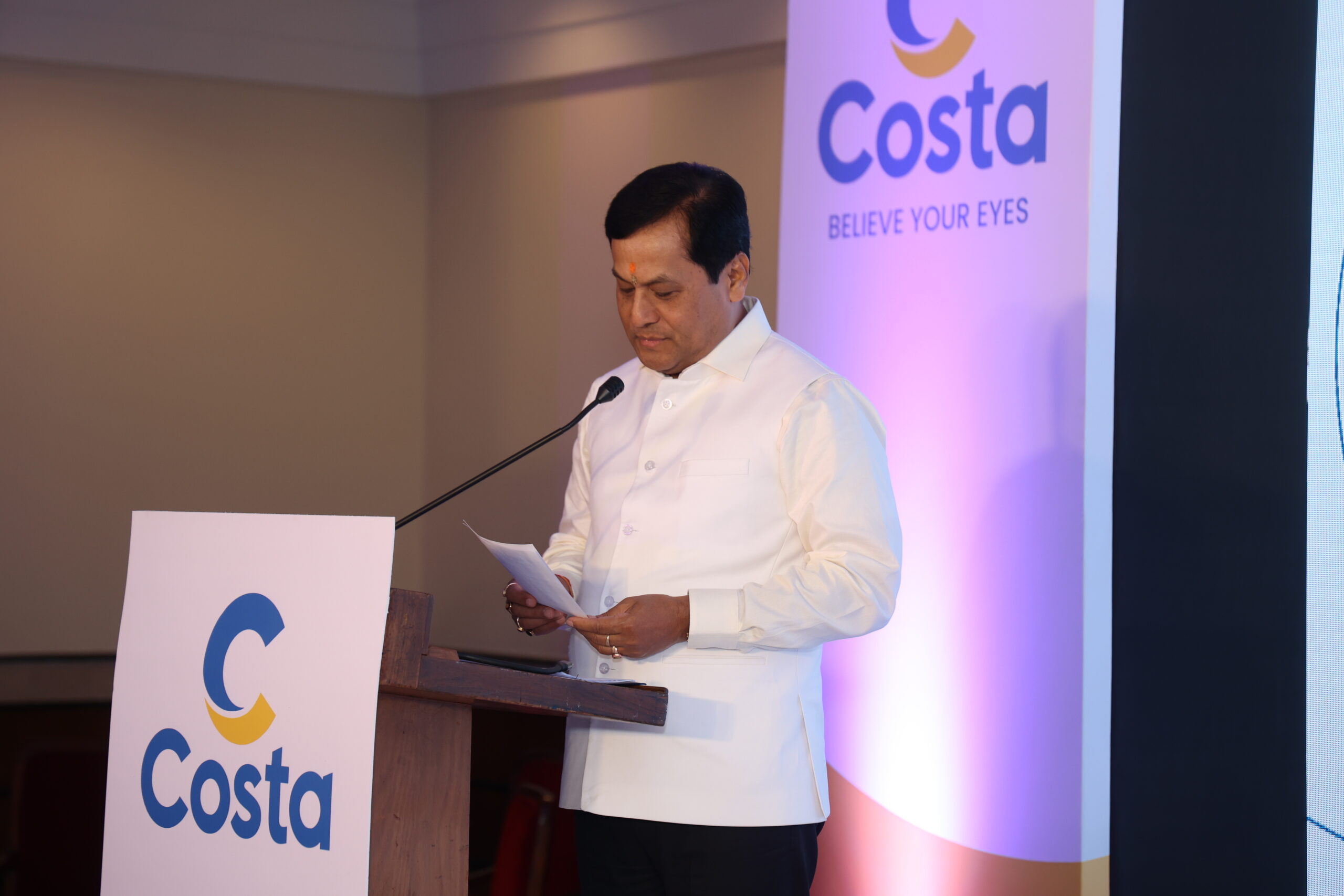 Mr Sarbananda Sonowal, Union Minister of Ports, Shipping & Waterways, Government of India said, "India's waterways are a treasure trove waiting to be explored by tourists; our country is filled with scenic locales and beautiful destinations. I am happy to know about the new cruise programme exclusively dedicated to India by Costa Cruises. This programme also aligns with Shri Narendra Modi ji's vision of 'Dekho Apna Desh' – an initiative that was launched as an appeal by the honourable Prime Minister to Indians to prefer domestic tourism".
Speaking at the occasion, Mr Roberto Alberti, Senior Vice President and Chief Commercial Officer of Costa Cruises, said, we have a strong and lasting bond with this wonderful Country: we have already sailed our ships in India in the past, and many of our onboard colleagues are from India. We select and recruit them through dedicated training schools based right in the Country. We are strongly committed in offering our Indian guests a unique holiday experience onboard Costa Serena and we are truly looking forward to starting our operations in November. Costa Serena will be the largest cruise ship to operate domestic itineraries in India".
Ms Nalini Gupta, Managing Director Lotus Aero Enterprises, GSA Costa Cruise India, said, "We are excited to launch this programme for Indian travelers. This will also help unlock our country's true tourism potential and help travelers explore hidden gems and get to know our own country in a new light. We are particularly excited about taking travelers to Lakshadweep for the first time ever helping explore its magnificent coral reefs".
Costa Serena is an Italian-flagged ship built by Fincantieri, which entered service in 2007. With 114,000 gross tons and a capacity up to 3,780 guests, on-board guests will enjoy a wide range of international-style experiences, enriched with the Italian warm hospitality that has characterized Costa for 75 years of history. A local touch will also be featured: in particular, gastronomy and entertainment will be customized to the tastes of Indian guests.
The ship has a total of 1500 cabins, 505 of which have private balconies, and 14 passenger decks. To make the most of their cruise on board, guests can choose from a wellness centre and a gym with a sea view, a beauty salon, a theater, restaurants serving Indian and international cuisine, bars, 4 swimming pools, 2 of which have a self-propelled glass roof, a shopping area, and a kids' club for children and teenagers.
Costa Serena sailings in India are ideal for both families and couples, who can take advantage of the Diwali festivities for a holiday together. The cruises are also a great option for wedding ceremonies, groups and corporate incentive travel, thanks to the ship being able to offer reserved areas and services.
Follow BOTT on LinkedIn, Facebook, Twitter & Instagram
Subscribe BOTT Channels on WhatsApp & Telegram to receive real time updates