Rai Umraopati Ray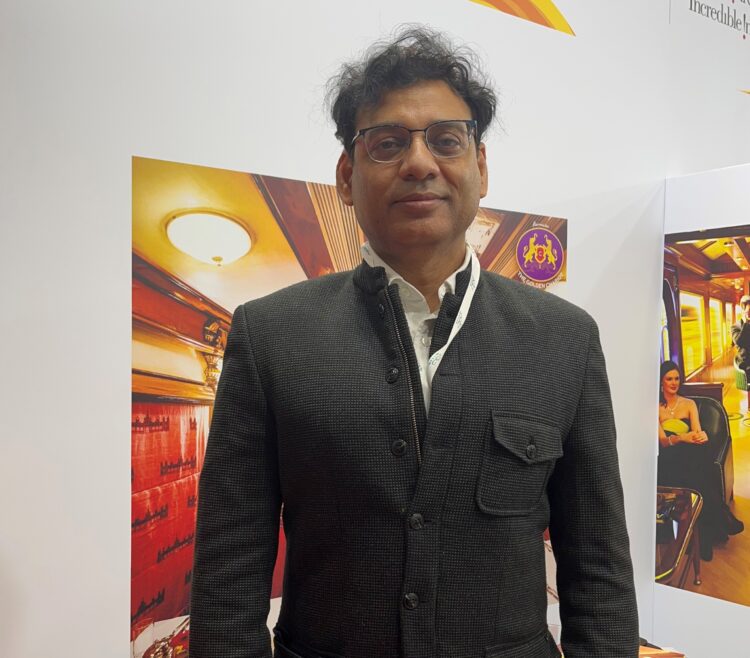 What is the role of SEPC with regard to travel, tourism and hospitality sectors? What are the key focus areas?
Services Export Promotion Council (SEPC), set up by the Ministry of Commerce and Industry has been mandated to facilitate global business opportunities for India's services sector. Amongst all the sectors under SEPC, Travel and Tourism is one of the largest and key sectors. Today, India is the 12th largest country in the world when it comes to international tourism. Therefore, the mission is to understand what it would take from the council, the stakeholders, and the ministry to go beyond the growth trajectory of the last decade. The strategy should be about charting the course for this sector for the next 25 years when India will complete 100 years of independence.
Post pandemic, WTM, London was an opportunity for us to register our presence. This time we are having more than 30 travel and tourism companies participating along with SEPC. We have synergised our activities with the Ministry of Tourism and it is quite possible that in future through the Ministry of Commerce and Ministry of Tourism, we might be having one India pavilion.
How important is MICE as a segment?
MICE is an emerging area and there is a thought process at the top level to focus on this segment. The Ministry of Commerce is trying to explore opportunities for giving MICE an opportunity to grow. Our government is working continuously to improve the infrastructure as MICE depends on it along with focusing on ease of travel by improving varied facilities. Second, how do we create awareness about the MICE facilities in India? For that we are doing a number of activities and events, to get more international events in India.
What are your plans for the G20 Initiative?
SEPC is aligning its export promotion activities with G20 and in the month of March, 2023, we are organising Global Exhibition on Services (GES). We will be inviting people, agencies and companies from all across the world who would be interested in doing business in India. Under this umbrella, we will be promoting different segments like Athithi for travel and tourism sector, Sanjeevani for medical value tourism, enTTech for entertainment sector and several other segments.
What synergy do you see between the entertainment and travel and tourism sectors?
We need to understand that the entertainment & films and travel & tourism sectors are very much interlinked and related. For instance, initiatives like Shoot in India will drive tourism to these locations which should be marketed well. Coproduction treaties are being signed which will benefit all the aligned sectors. These are being done under Market Access Initiatives.
Anything more you would like to share?
We are promoting India in all the services sectors, positioning India as India First globally. Recently, we had one of the largest participation of Indian contingents at MIPCOM devoted to film making, animation and gaming. On behalf of the Ministry of Information & Broadcasting, we launched the logo of India as the content hub of the world. More such activities and events are planned. Thus, through your medium, I will request people to identify SEPC as an organisation which can add value to the services they offer to the world. They should look at SEPC for market information, export development, export promotions and with their feedback how do we all collectively enable the business environment.
Follow BOTT on LinkedIn, Facebook, Twitter & Instagram
Subscribe BOTT Channels on WhatsApp & Telegram to receive real time updates