Cheval Collection has India as one of its top five markets in terms of room nights and revenue in
2022. Further to this, the award-winning brand has experienced a 30% increase in enquiries for short
stay apartments from Indian travellers and revenue data reports a 40% increase for London city
locations compared to 2019.
Cheval Collection is well known for its properties in London, Edinburgh UK and is now expanding its
portfolio to the Middle East with a brand new Cheval Maison opening in April, 2023 in Dubai.
Cheval Collection has extensive expertise and resource available to take on new projects, from
inception to opening alongside support functions across the business, from technical services,
operations and facilities management to revenue and reservations, human resources and sales and
marketing.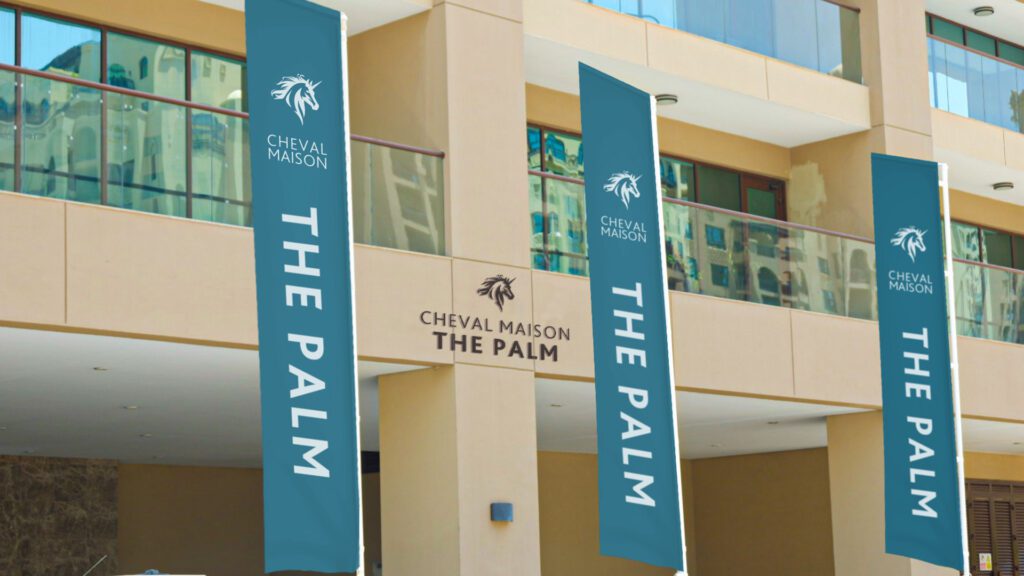 Introducing Cheval Maison – The Palm Dubai – Opened on 15 th April 2023
Cheval is bringing the new year 2023 with major new developments and all set to expand its
portfolio to the Middle East with a brand new Cheval Maison recently opened in April, 2023 in
Dubai.

Cheval Maison – The Palm Dubai
Cheval Maison, The Palm Dubai is an all-apartment boutique property providing the ideal base from
which to explore all that Dubai has to offer. Located on the iconic Palm Jumeirah, 131 contemporary
apartments provide the freedom, flexibility and space to create your own personal sanctuary, but
still with easy access to the vibrant sights and sounds of this unique city.
The combination of 1-, 2- and 3-bedroom apartments, plus a stunning 3-bedroom penthouse,
provide all the facilities needed for an indulgent sunshine getaway, or a longer- term stay. Each
apartment is stylishly designed, with the attention to detail and quality you would expect from
Cheval. Fully equipped kitchens can be found in all, and most feature their own terrace or balcony,
providing the perfect place to unwind with a long, cool drink and watch the sun set over the iconic
Dubai Skyline. A 24-hour gym and rooftop pool provide an alternative for guests looking for
something more active in their downtime.
The apartments are part of the Golden Mile residential complex, situated on the western trunk of
Palm Jumeirah and ideally located to explore the city. Underground parking is available to guests.
The Palm Monorail, just one minutes walk from the apartments, connects the key landmarks of the
Palm Jumeirah and is easily accessible from Nakheel Mall. It also provides easy access to the metro
system for those looking to connect with the rest of the city. For those looking to stay closer to
home, the Nakheel Mall, with 300 retail outlets, is just next door, and top visitor attractions such as
AquaVenture Waterpark and Pointe Palm are all close by.
Sustainability at the core:
Cheval Collection believes that sustainability is the most important watchword for every luxury hotel & resort brand. Conscious travellers have been the driving force behind this movement by ensuring
that their travels, the hotels they stay in and their operations are as environmentally friendly and
indeed as sustainable as possible. This has led to eco-friendly hotels looking far beyond the usual
sustainable measures. Cheval leads the way in successfully bridging the gap between luxury and
environmental awareness, ensuring that the two are no longer mutually exclusive.
About Cheval:
Cheval Collection is an award-winning hospitality group with thirteen luxury all-apartment locations
in London, Edinburgh and Dubai, guaranteeing a warm welcome and an unforgettable living
experience. Get to know these historic and intriguing cities from a spacious apartment, mews house
or penthouse in one of our luxury Residences or Maisons, with the benefit of a fully equipped
kitchen and dedicated living space at your disposal. All our apartments are designed to
accommodate guests for any length of stay.
With a range of accommodation options in prime locations, we promise to settle you into your
perfect London, Edinburgh or Dubai home, either for a blissful getaway or a relaxing extended stay.
Each one of our luxury locations has its own unique character, whilst still maintaining the same
professional service standards. As a leading luxury accommodation provider, the team at Cheval
Collection understands the meaning of excellent hospitality, and we aim to deliver nothing but the
best.
40th Anniversary Celebrations
In October 2022 Cheval Collection celebrated 40 years since the doors opened at its first property in
London's Knightsbridge district. Since those early days back in 1982, the collection has grown to
include 12 properties in London and Edinburgh, with locations in Glasgow and Dubai also coming
soon. Every year the team welcomes around 30,000 guests from every corner of the globe; many of
whom are familiar faces, as most patrons choose to return again and again to their favourite
properties.
Follow BOTT on LinkedIn, Facebook, Twitter & Instagram
Subscribe BOTT Channels on WhatsApp & Telegram to receive real time updates