Set on a 10-acres estate in the beautiful Paro Valley, Zhiwa Ling, meaning 'Place of Peace', is the first fully Bhutanese-owned 5-star hotel in Bhutan. Famed for its spectacular Bhutanese architecture, authentic experiences and sustainability endeavours, Zhiwa Ling Heritage blends traditional Bhutanese architecture with modern design. From its traditional Bhutanese architecture to its elegant temple made with 450-year-old timbers to its Swedish under-floor heating, Zhiwa Ling Heritage seamlessly combines past and present in all areas of operation. Over sixty local artisans worked on Zhiwa Ling's interiors and design, featuring ornate wooden carvings, cornices, hand-knotted rugs, intricate stonework, local art and crafts.
Regarding their association with RARE India, Zhiwa Ling Heritage's Managing Director Mr Kezang Dorji said, "We are excited to announce our partnership with RARE India. As a hotel committed to authenticity and mindfulness, we believe that RARE's focus on conscious travel and unique solutions aligns perfectly with our values. Through this partnership, we will have access to their specialized expertise, increase our efficiency and productivity, save costs, and reach out to new markets. We look forward to working together and offering our guests an even more exceptional experience."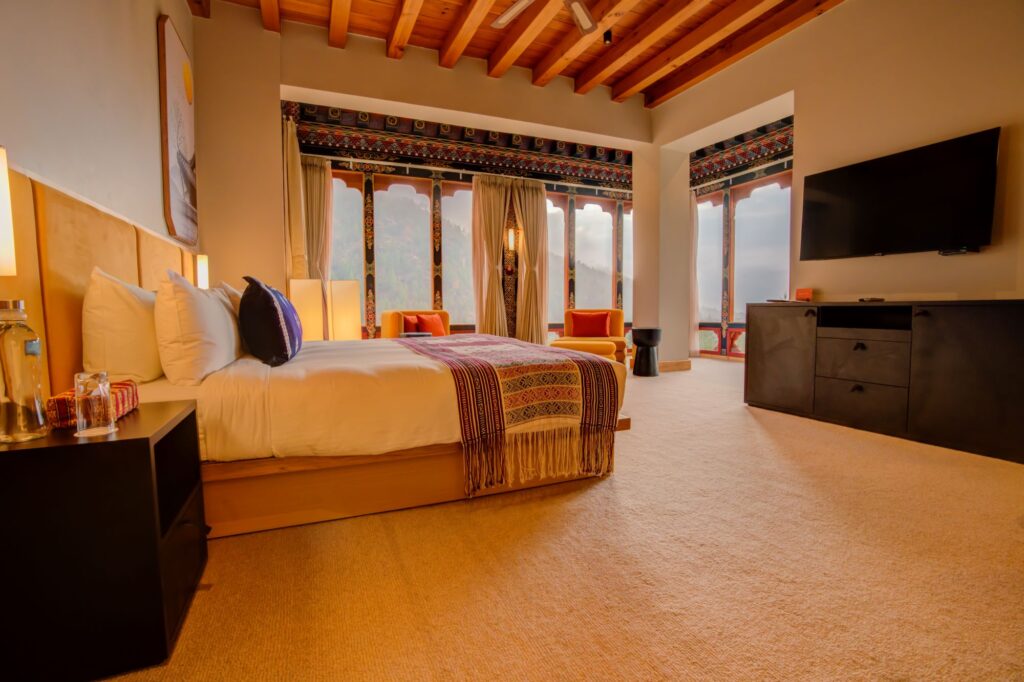 RARE India is a sales & marketing, communications and PR company that focuses on telling compelling stories and building value along the chain – from stakeholders of the destinations to tour operators, curators and designers right down to the travellers – about stand-alone, owner-powered, authentic brands in the Indian subcontinent. The RARE Community hotels offer transformational experiences that create value for the community and preserve the character of the destination.
Speaking about the latest entrant in the RARE Community, RARE India's Head of Sustainability Ms Shobhana Jain said, "We are excited to promote Bhutan once again as part of RARE with Zhiwa Ling Heritage Hotel in Paro. Bhutan as a destination has always promoted value-based tourism, adhering to aspects of responsible tourism that we at RARE believe in. Zhiwa Ling comes in strongly, as a fully Bhutanese-owned hotel, focussed on ensuring that a light footprint is all that a traveller leaves behind."
Follow BOTT on LinkedIn, Facebook, Twitter & Instagram
Subscribe BOTT Channels on WhatsApp & Telegram to receive real time updates