Priyanka Saxena Ray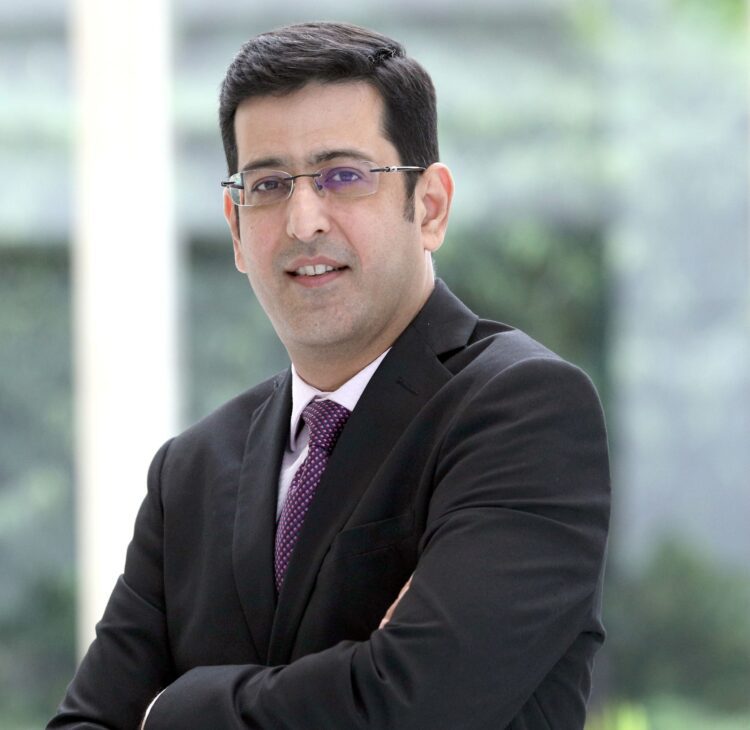 The last few years have been tough on Malaysia Airlines in the light of the mishaps that took place. Now, in the new post pandemic world, how is the airline working towards rebuilding its image?
Customers are our centre of gravity and we will continue to enhance our service delivery to meet our passengers' needs, driven by our inimitable Malaysian Hospitality. We are focused on continuously improving our products with no compromise to quality. For this, we will rely on hyper-personalisation, using the right communication tools and platforms, engaging with the customers at the right time to stay relevant and agile in the market. Our core focus remains on providing seamless experiences and solutions within our products and services, including the power of flexibility.
Our commitment continues to bear fruit, with the airline recently awarded the 2023 APEX Passenger Choice Award for Best Seat Comfort in Eastern Asia, as well as Asia's Leading Airline for Business Class at the 29th World Travel Awards, adding to its honours record. Both these awards were customer and industry-driven, showing that trust remains with the airline as a preferred carrier of choice in Asia Pacific.
Despite 2022 being a challenging year, we remain steadfast in our long-term goals and continue to focus on network expansion, resumption of services paused because of the pandemic, staying relevant to the market by being attentive to customer preference, introducing innovations and staying top of mind among consumers with engaging campaigns, whilst pushing efforts towards sustainability. We have been focusing on implementing our LTBP2.0 which charts our course over the next 5 years, where the core objective is to build and grow the various portfolio of businesses under the group.
Is the airline coming out with any new campaigns and what are the media channels it would be adopting to reach out to the consumers?
We are running several offers on our website, such as 10% off on your subsequent flight when you purchase an Economy Flex, Business Flex, or Business Suite ticket. We have also introduced exciting travel passes and offerings to encourage holiday goers to explore the world once more easily. For example, our MHflypass ASEAN is a travel pass that allows for three return trips within 12 cities at a fixed rate within one year, presenting a perfect opportunity for travellers to explore key holiday destinations flexibly.
On top of this, our Bonus Side Trip programme enables passengers to make the most of their itinerary by exploring one of the seven domestic wonders in Malaysia at minimal costs. This is great for those who want to experience Malaysian Hospitality in its totality because you get to explore the diverse culture, warm hospitality, and delicacies Malaysia offers as part of your travel plans.
To ensure a seamless travel experience, MHholidays, the tour operating arm of Malaysia Airlines, also provides a fuss-free avenue for travellers to plan their next getaway by providing a single platform for them to choose and tailor-make their holidays – including flights, accommodation, ground transfer services, as well as holiday packages.
What are the top 5 source markets for Malaysia Airlines?
Besides India, we also operate flights to Bangladesh, Nepal and Sri Lanka in South Asia. While we currently operate limited flight schedules for these routes, we expect to increase capacity by 2023. We also see a strong pent-up demand for travel between Malaysia to Australia (Melbourne and Sydney), London and other Asia Pacific destinations including Singapore, Indonesia and Thailand. These have always been popular routes for tourists and Malaysians working in the said destinations.
What is the USP of Malaysia Airlines?
We take pride in bringing our unique delivery of Malaysian Hospitality to the world, and we want to ensure that passengers have a comfortable, fulfilling journey with us as guests to our home; in line with our brand campaign 'This is Malaysian Hospitality'. We believe that our hospitality defines us as more than just an airline; it's how we uphold our values, and respect with one another and everyone else. We are committed to delivering inimitable Malaysian hospitality to our customers.
Any expansion/refurbishment plan? Especially with regards to the India market
We are continuously reviewing the opportunities in the Indian market and will gradually add new routes, increase frequencies or upgrade aircraft wherever needed to meet these demands especially during peak travel periods. We will gradually increase frequencies out of India for our existing routes Delhi, Bengaluru, Chennai, Hyderabad and Mumbai, and will also reinstate weekly flights from Kochi (COK) in December 2022, which will increase the overall weekly flights from India to 52.
Follow BOTT on LinkedIn, Facebook, Twitter & Instagram
Subscribe BOTT Channels on WhatsApp & Telegram to receive real time updates