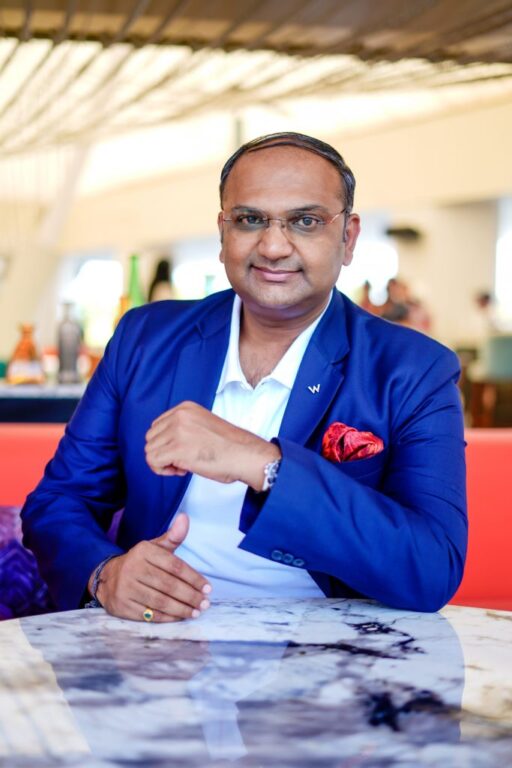 Joshi brings over 20 years of experience in the hospitality industry to his new role at W Goa. He has a proven track record of success in sales and marketing, having held leadership positions in renowned hotels and resorts across India. His in-depth knowledge of the market and his strategic approach to sales and marketing, make him a valuable addition to the dynamic team of W Goa. With a degree in Hotel Management & Catering Technology, his two decades of experience includes successful stints with large national and international hospitality brands such as the Goa Marriott Resort, JW Marriott Hotel Dubai, UAE, Hyatt Regency Pune, The Leela Palace Bangalore, Radisson Blu Hotel & Spa Nashik and The Leela Gandhinagar.
As the Director of Sales & Marketing at W Goa, Joshi will be responsible for developing and implementing sales and marketing strategies to drive revenue growth, enhancing the hotel's brand positioning, and fostering strategic partnerships. He will work closely with the hotel's leadership team to create innovative campaigns, engage with customers, and ensure an exceptional guest experience.
"We are thrilled to welcome Siddharth Joshi as our new Director of Sales & Marketing at W Goa," said Tanveer Kwatra, General Manager of W Goa. "His wealth of experience and proven expertise in sales and marketing make him the perfect fit for our team. His extensive experience and deep understanding of the hospitality industry will be invaluable in driving our sales and marketing efforts to new heights. We are confident that his strategic thinking and leadership skills will further strengthen our position as a leading luxury hotel in Goa."
Joshi expressed his excitement about joining the W Goa team, saying, "I am thrilled to be a part of W Goa, a hotel that is known for its vibrant energy, cutting-edge design, and exceptional guest experiences. I look forward to working with the talented team at W Goa and contributing to the hotel's success by implementing innovative sales and marketing strategies that will elevate our brand and drive revenue growth."
Joshi joins the W Goa team with a strong acumen of operations, events, and sales with different brands at domestic and international locations.
Follow BOTT on LinkedIn, Facebook, Twitter & Instagram
Subscribe BOTT Channels on WhatsApp & Telegram to receive real time updates