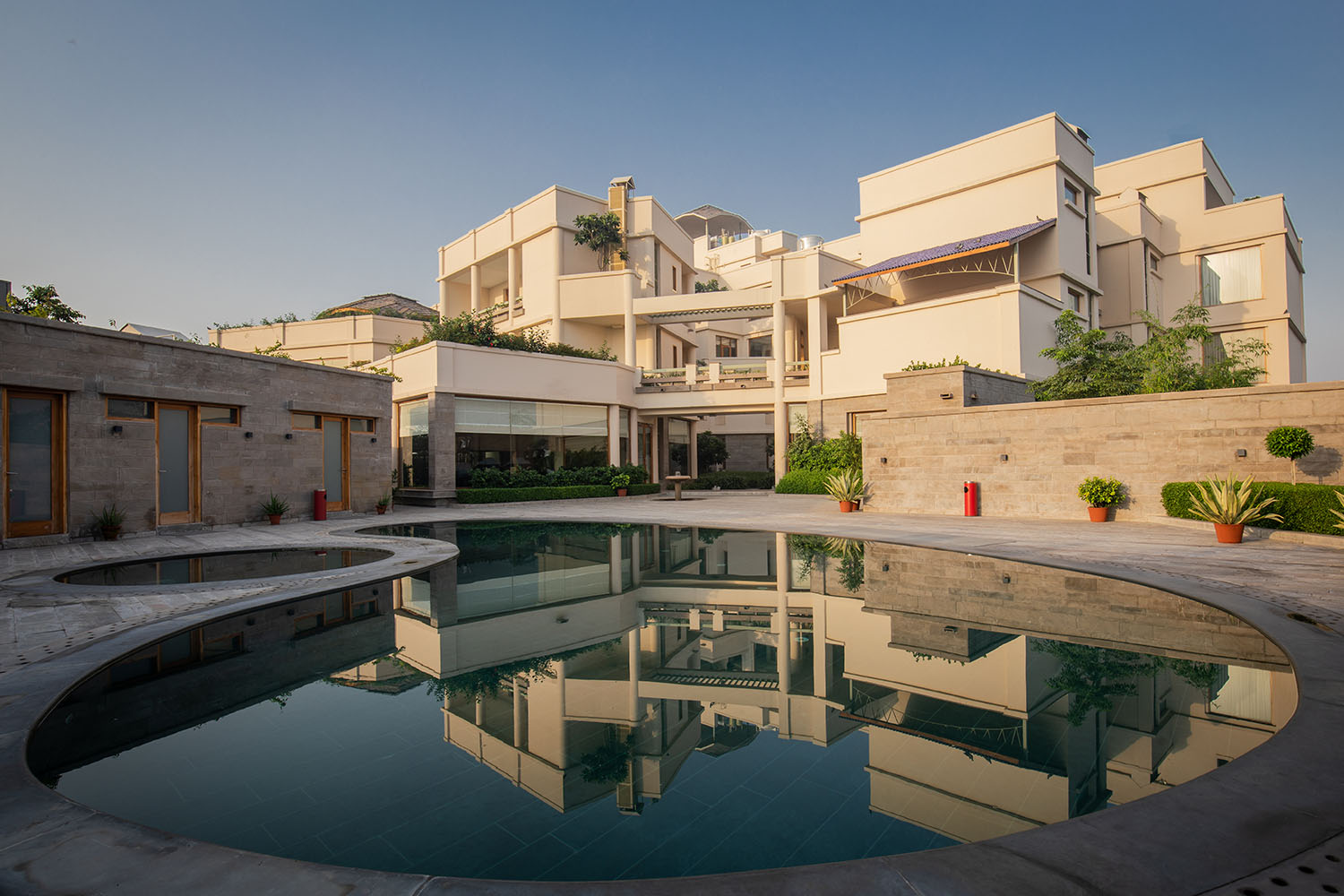 Located just a few kilometres away from the vibrant capital region of Delhi NCR, Naad Wellness stands as an emblem of holistic health and serenity. It's a place where urban proximity meets an oasis of tranquillity. As its mantra suggests, the centre invites guests to 'Disconnect, Heal, and Reconnect'. And it delivers on this promise seamlessly.
The beauty of Naad Wellness isn't just its geographic location. The real allure is its philosophy and the way it offers a spectrum of wellness opportunities. As you step into this haven, you are greeted with an atmosphere that instantly cuts ties with the external noise. Here, you are not just a visitor; you embark on a journey. A journey that begins with detachment from the world's constant demands, progresses into healing your mind, body, and spirit, and concludes with you re-establishing a connection with the world, but on healthier, rejuvenated terms.
The treatments and therapies at Naad are meticulously designed, fusing ancient knowledge with modern techniques. They cater to the individual needs of visitors, ensuring that each person's experience is bespoke and transformative. Moreover, the experts at Naad are committed to guiding you through this voyage of rediscovery and rejuvenation.
The setting of Naad Wellness is nothing short of enchanting. Surrounded by lush greenery, the centre offers tastefully furnished luxurious rooms, each with its own balcony or private area, overlooking the picturesque surroundings. The attention to detail is evident in every aspect of the centre, from the treatments offered to the meals served.
Speaking of meals, food at Naad Wellness is an experience in itself. Adhering to Ayurveda's principle that food is one of the three pillars of life, the centre places immense importance on nutrition. The vegetarian meals, prepared from freshly procured ingredients either grown at the centre or sourced from nearby farms, are customized for each guest. This customization takes into account individual body types, medical history, and health objectives, ensuring that every meal contributes to the guest's overall well-being.
But perhaps the most compelling testimony to the effectiveness of this sanctuary is the transformation visitors undergo. Once you leave Naad Wellness, it's not just about feeling good for a few days. The experience equips you to confront life's challenges with newfound energy and perspective. You're not just refreshed; you are reborn, ready to embrace the world with open arms and a serene heart.
In conclusion, if the rigours of daily life have dimmed your spirit, it's time for rejuvenation. And what better place than Naad Wellness? Here, you don't just get a retreat; you undergo a metamorphosis. Experience it to believe it. And once you do, the world will witness a more radiant, resilient, and revitalised you.
Follow BOTT on LinkedIn, Facebook, Twitter & Instagram
Subscribe BOTT Channels on WhatsApp & Telegram to receive real time updates