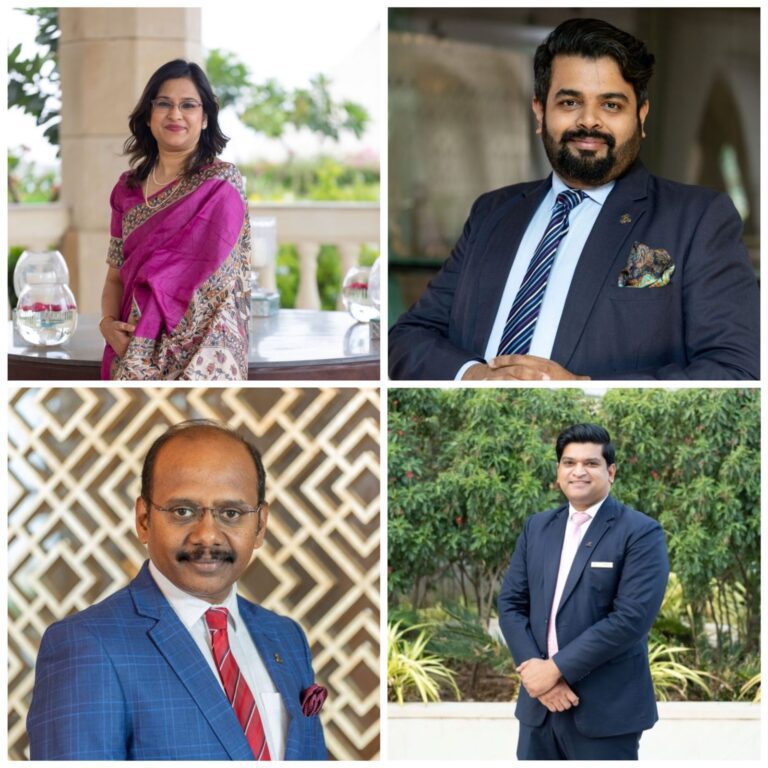 Umapathy Amirtham is appointed as the Hotel Manager. Umapathy is an acknowledged hospital industry professional with 27 years of extensive domain expertise across hotel operations and management. He has a proven track record of improving operational turnaround and is known for his business acumen in managing hotels.
Umapathy has been a part of The Leela family for seven years now. Prior to joining The Leela Gandhinagar, he was associated with The Leela Ashtamudi, The Leela Palace Jaipur and The Leela Palace Chennai and was also associated with other hospitality chains such as Hyatt and ITC.
Mallika Das appointed as the Director of Finance. A Chartered Accountant by qualification, Mallika is a strategic planner with a proven ability to improve operations and maximize profits through solid financial management, cost reductions and productivity improvements. She was previously the financial controller at IHCL. In a career of over 15 years, she has a stellar experience with Accor, IHG and Hyatt.
Harshvardhan Dengwekar appointed as the PR & Marketing Manager. Harshvardhan has more than 13 years of experience in sales and marketing at premier properties in India and overseas. He is responsible for structuring all marketing and PR-related communications for The Leela Gandhinagar and Mahatma Mandir Convention and Exhibition Center. He has been a part of Accor, Hyatt, and Marriott where he fulfilled diverse roles.
Subin Venugopal appointed as the food & beverage manager. A highly result-oriented professional, Subin has worked in highly competitive environments in multiple cities in India and overseas in a career spanning more than 15 years. He was last associated with Le Meridien in Hyderabad and has also been a part of other hospitality chains like Marriott and Intercontinental in the past.
Speaking on the additions to the leadership team, Vikas Sood, General Manager of The Leela Gandhinagar, said, "I am happy to welcome the new team members to The Leela Gandhinagar. They bring with them diverse national and global experiences and positive attitudes. I am confident they will add a lot of value to The Leela Gandhinagar and contribute to offering guests a truly memorable experience with the warmth of the signature Leela hospitality."
Follow BOTT on LinkedIn, Facebook, Twitter & Instagram
Subscribe BOTT Channels on WhatsApp & Telegram to receive real time updates