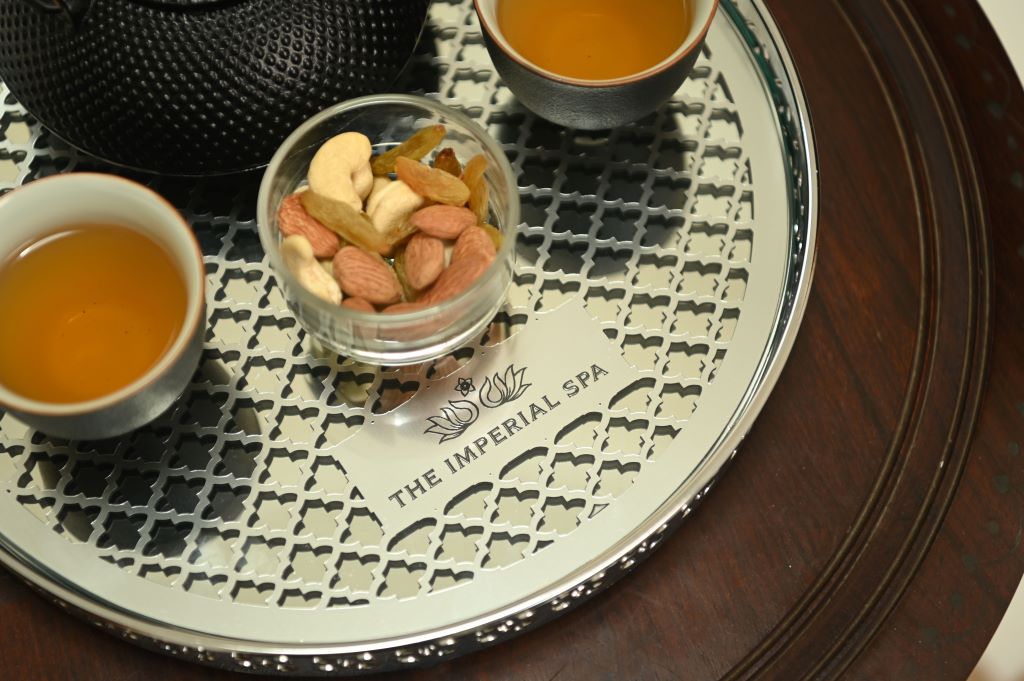 The World Luxury Awards celebrated its 17th year of awarding some of the top hotels, spas, restaurants, and travel establishments at Greece recently, and almost 300 establishments from around the world were honoured for their dedication and commitment to the luxury hospitality industry.
Established in 2010, the World Luxury Spa Awards is the pinnacle of achievement in the luxury spa industry offering international recognition as voted for by guests, travelers and industry players alike. Over 250,000 international travelers vote each year during a four-week period to select the winners. A renowned global organization, the awards provide luxury spas with unparalleled recognition for their world class facilities and service excellence to guests. The full list of winners this year endorses the World's Best Hotels, Global Spas, Travel establishments and Restaurants from the world over.
Louis Sailer, the Senior Executive Vice President of The Imperial New Delhi shares his thoughts: "We humbly express our sincere appreciation to the World Luxury Spa Awards 2023 and our cherished patrons for bestowing these prestigious accolades upon our sanctuary of well-being. These remarkable accomplishments, crowned as 'The Best Luxury Hotel Spa in India,' 'The Best Luxury Wellness Spa in South West Asia,' and 'The Best Interior Design in Asia,' stand as a testament to our unwavering commitment to curating profound sojourns providing pure relaxation to discerning guests, within our sprawling 44,000 SQFT of wellness haven, that has undergone a meticulous transformation."
A world of rest, renewal and beauty awaits one at The Imperial spa, in search of calm. Integrating India's age-old remedial systems like Ayurveda and yoga with Global Spa therapies, the experience offered is personalized and exclusive. A quintessentially sublime haven for recuperative therapies in a naturally lit setting, the spa is a healing destination blending hand-picked signature rituals, bespoke oils, and ancient traditions.
About The Imperial, New Delhi
Opened in 1936 as the first hotel of New Delhi, The Imperial is an iconic landmark. One of the Grand Dames of the East it is recognised as the Best Hotel in New Delhi by Conde Nast Traveller 2023 Readers' Choice Awards. The hotel's architecture has subtle traces of Victorian, Art Deco and Lutyens' style. White marble colonnades, verdant gardens and rooms & suites replete with Italian marble floors, polished Burma teak, Persian hand-knotted carpets, antique Chandeliers and Rosewood furniture, set the tone.
The hotel blends rich heritage, exceptional service and modern-day comforts for today's business and leisure travellers. A priceless collection of over 5,500 original artworks from the 17th and 18th century adorn its walls across common areas, floors and accommodations, telling awe-inspiring details about the hotel's pivotal role that graced India's historic chapters. Situated on an eight-acre estate it offers a sanctuary, and refuge in the heart of India's bustling capital. Guests step into a world of old-world charm and ornate luxury, relax in the serenity of its astonishing and one of the largest pools in the city or rejuvenate their senses at the exquisite Imperial Spa, taking advantage of over 44,000 SQFT of the wellness area. Historic and modern restaurants & bars let you travel back in time or set the mood for an epicurean experience with family and friends or business partners.
Since its inception, The Imperial has hosted the city's most important social gatherings, royalty and dignitaries from India and overseas, silver-screen celebrities from around the globe and many discerning guests alike. The Imperial New Delhi is affiliated with Preferred Hotels & Resorts, a member of Virtuoso and American Express-Fine Hotels & Resorts.
Follow BOTT on LinkedIn, Facebook, Twitter & Instagram
Subscribe BOTT Channels on WhatsApp & Telegram to receive real time updates