The buffet will showcase the choicest dishes celebrating the diverse and magnificent cuisine of Mumbai, Vidarbha, Konkan, and other regional Maharashtrian recipes. From Pune's famous Missal Pav to Kolkapuri Mutton TambdaRassa, Vada Pav of Mumbai to Nagpuri Orange barfi, there's a lot that one can explore at the Flavours Café during the Lazzat Marathi Pakwan food festival. You can savour the kothimbirwadi and the ambrosial Puran poli and Shrikhand Puri which promise you a memorable gastronomical experience.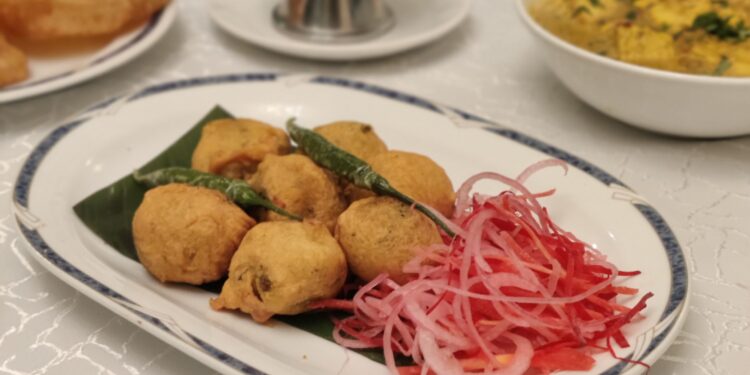 While one can select an A-la-Carte choice of food at the restaurant, the buffet menu at Flavors Café is only at INR 1652/- all-inclusive. This sumptuous buffet will give you the experience of the rich and varied Maharashtrian culture. Speaking about the festival, ManvendraRashk, General Manager at the hotel said, "Maharashtrian cuisine is vast and caters to almost all the diverse taste preferences of the patrons. Be it spicy, tangy, or sweet, there's a plethora of dishes that one can explore and the age-old significance of the ingredients used in the flavourful Maharashtrian dishes. As we present the Lazzat Marathi Pakwan, we strive to bring to the fore the traditional significance and the undocumented celebrated dishes of the bygone era."
There is an old Turkish proverb which says " Life comes through the food" and if you wish to enjoy enchanting Maharashtrian cuisine packed with delectable flavours in a majestic ambience with great hospitality, the Lazzat Marathi Pakwan food festival promises all of it and a lot more.
Follow BOTT on LinkedIn, Facebook, Twitter & Instagram
Subscribe BOTT Channels on WhatsApp & Telegram to receive real time updates