Shreya Shimpi
Sri Lankan Airlines hosted an event in Mumbai to unveil the new holiday packages to around fifty members which included industry stalwarts, key tour operators, travel partners and the media. With tourism bouncing back and after the economic crisis, Sri Lanka is all set to welcome its tourists. Sri Lankan Airlines along with Sri Lankan Holidays has come up with a variety of delightful holiday packages suitable for all budget ranges.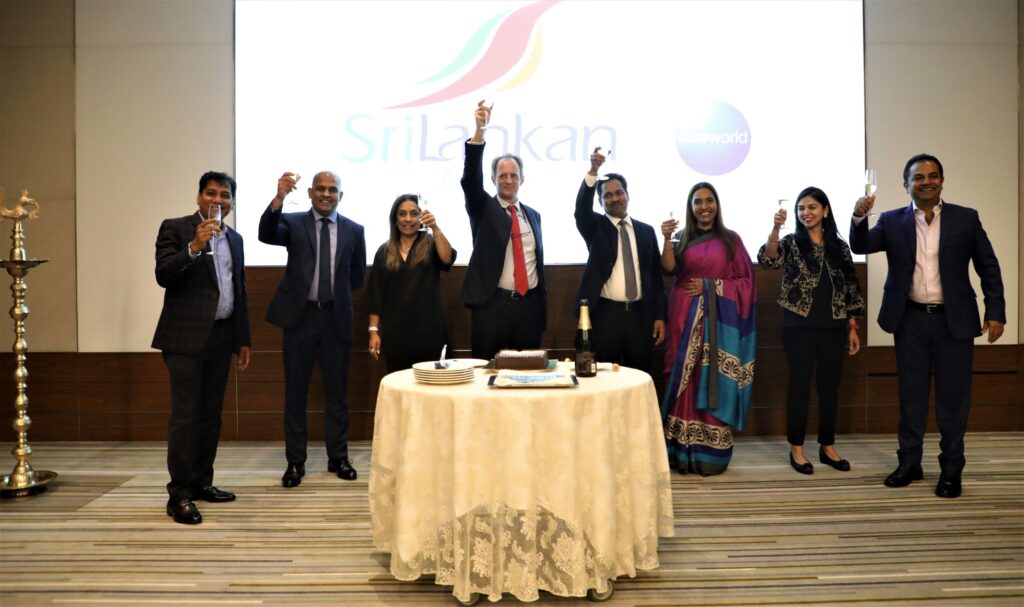 How has Sri Lanka fared as a tourist destination in the last year?
Business has been not as good as we hoped but a lot better than we could have hoped. Around December 2021 and January 2022, we started to come out of Covid and tourism started to come back to Sri Lanka. We had really good results for 2-3 months. Our financial year is April to March and so we were optimistic about the year April to March this year. Then Putin waded into Ukraine and the price of fuel doubled; so fuel went into being twenty-five per cent of our costs, fifty per cent of our costs in two or three months which also happened with a lot of airlines. The country started to run out of dollars. It was very difficult. After that, it picked up a little bit and then we had the political problems. We had a regime change. While it was never ever unsafe to visit Sri Lanka, the media sensationalised everything so we get all the travel advisories and in May-June, the tourism stops. After this, fuel was an issue in the country. We have had people working 24-hour shifts because we couldn't get them to and from the airport fast enough. The country ran out of fuel completely in July and August and that was aviation fuel. I don't know if any other national airline has run without fuel in some country. We managed to keep pretty much the full schedule going with lots of technical stops in India. Since then, things have settled down a bit. However, airfares are crazy as everyone is a bit constrained at the moment. Everybody wants to go see friends, family and is trying to get back after Covid so we have been kept going really by the Sri Lankan diaspora and Indians haven't been coming as much to Sri Lanka itself but a lot still use it to connect to go and do their other business or see families. So that has really kept us going. The load factors at the moment in the last 2-3 months were 82,83,84 per cent and we still might break even for the year. We will probably have our best result for the last 10-12 years and that depends on what is going on in the country that's quite positive.
What is your vision for the year 2023?
In 2023, we are just trying to stabilise things, and get a few more aircraft in the sky. We are flying pretty much everywhere but with rigid schedules so we need to get some more flights going. We need to gradually start catching up with some of the payments to suppliers and to do that it requires us to generate our cash. We got to be very mindful of where we fly. It is a sort of slow process where we talk about government restructuring, working to find a solution for debt and possible privatisation but those things will take time. We have to concentrate on what we can control on a day-to-day basis. I still feel that the constraint that the world has got will continue for another year to eighteen months. There are a lot of supply-chain issues which makes it hard for us to get engines, makes it hard to get new aircraft that they want so that is a challenge for everybody. So, things will remain constrained. We would hope to start seeing more and more tourism coming back. China is opening up so this year we have broken even. The goal next year is to start from the beginning to generate some more cash and then, we can build the base. Looking forward to two or three years, I think we need to be doing double the flying that we are doing now.
How important is India to you as a market?
India is a very important market for tourism because culturally we are quite similar. All the feedback we get is that many Indians like travelling with us because they get treated and looked after much better than they do on other airlines. People who fly with us keep coming back just as people who come to Sri Lanka keep coming back.
Follow BOTT on LinkedIn, Facebook, Twitter & Instagram
Subscribe BOTT Channels on WhatsApp & Telegram to receive real time updates