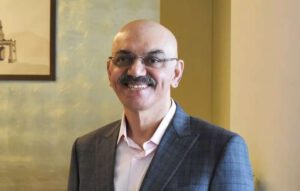 Rewa is a city in north-eastern part of Madhya Pradesh state in India. It is the administrative center of Rewa District and Rewa Division.
Enrise by Sayaji encompasses 26 luxurious rooms, a restaurant, two sprawling lawns, a swimming pool, a game zone, a well-equipped gym and a spacious banquet hall. All the guest rooms are fully air-conditioned and replete with contemporary elements, High-speed Wi-Fi connectivity, LED TV, Wardrobes, Tea- coffee maker, minibar and safety lockers.
Raoof Dhanani, Managing Director, Sayaji Hotels commented "We are excited to welcome our guests and ensure that every detail of their experience is truly unforgettable. With our immense focus on providing quality accommodation we hope to ensure a pleasant stay for all our guests travelling to this city".
Sayaji Hotels is India's premier upscale lifestyle hospitality brand, renowned for its bespoke experiences, signature hospitality, and ushering new standards of opulence in the 4-star and 5-star hotels category. Each of the properties boasts luxurious rooms with a host of banqueting and F&B facilities.
Follow BOTT on LinkedIn, Facebook, Twitter & Instagram
Subscribe BOTT Channels on WhatsApp & Telegram to receive real time updates