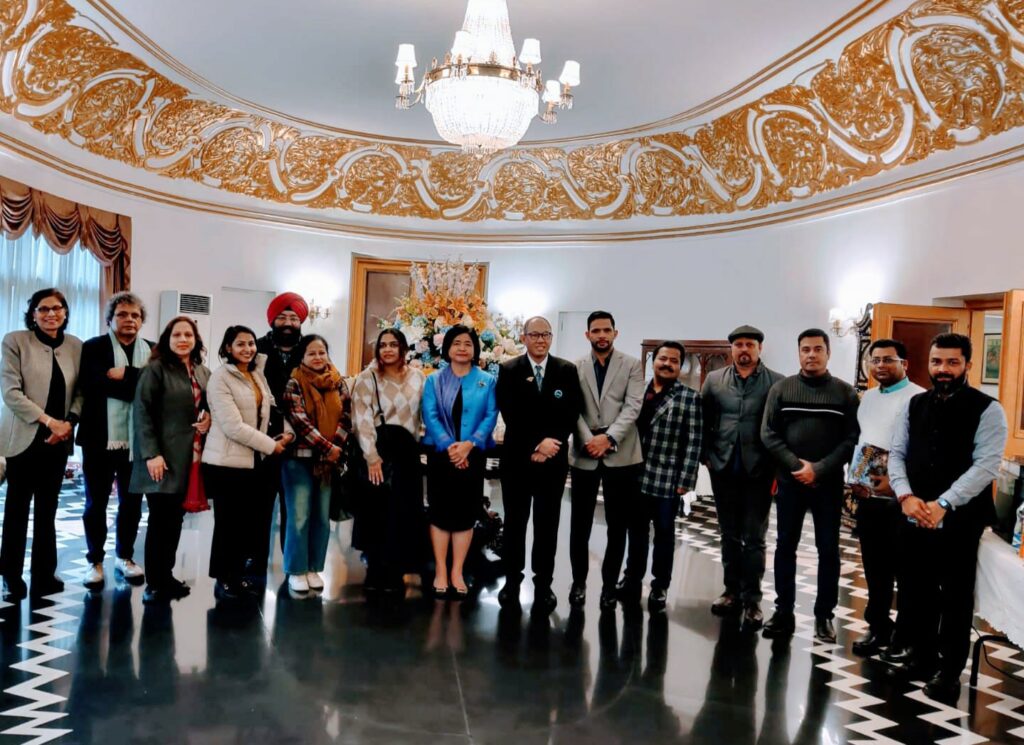 Mr.Vachirachai Sirisumpan, Director of the Tourism Authority of Thailand in New Delhi also joined the session. In a meeting, H.E. Ambassador gave a briefing about bilateral relations between Thailand and India in particular the tourism sector and followed by tourism updates in Thailand by Director of TAT New Delhi.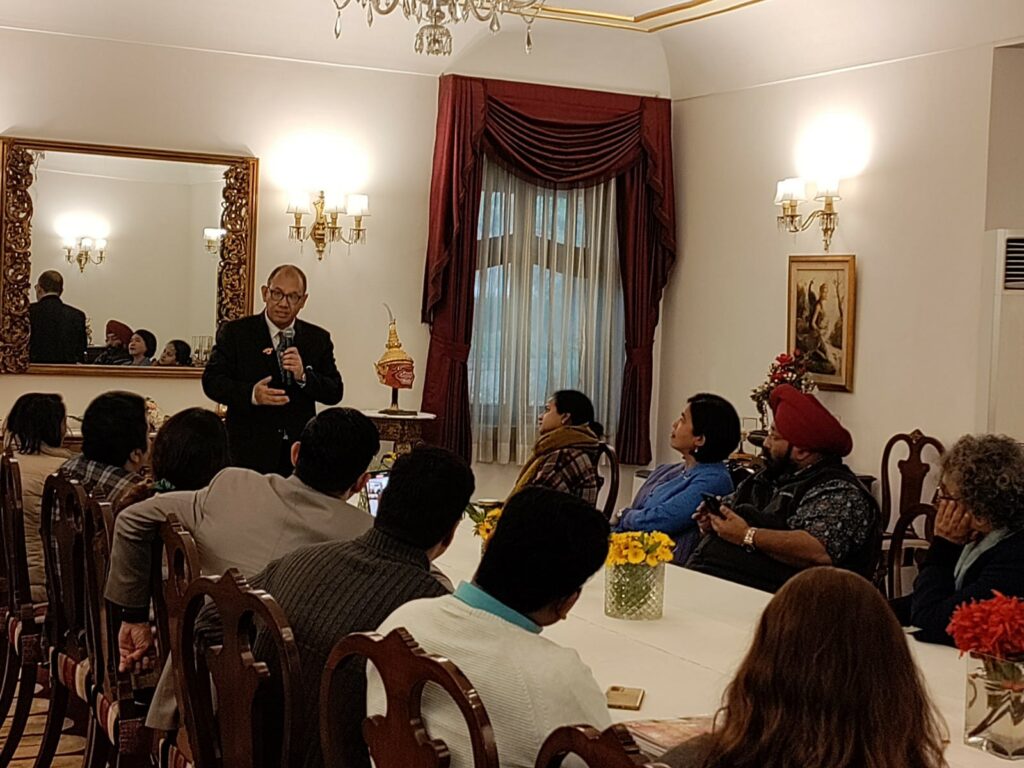 The bilateral relations between Thailand and India have steadily grown, with increasing numbers of exchanges of high-level visits and meetings, as well as bilateral trade reaching a new record at 7 billion USD in 2022.
Tourism industry is a major contributor to the country's economy, roughly 18% of total GDP of Thailand. Related businesses and employment such as hotel and accommodation, transportation service, restaurants and benefit from this sector.
In 2022, international tourists reached over 11 Among these numbers, Indian tourists have become the 2nd largest group of tourists arriving by air last year with the number of almost 1 million, while Malaysian ranks No. 1 and Singapore No. 3. We hope that the number of Indian tourists could return to 1.4 million this year.
From 1 October 2022, Thailand lifted all Covid-19 related measures and continues to welcome all international tourists under the fully-reopen-to- tourism policy that was introduced since
Since 9 January 2023 Thailand implemented new public health measures. Travellers from the listed countries requiring negative RT-PCR test results before departing Thailand should have health insurance covering at least US$10,000 for COVID-19 treatment that covers the duration of stay in Thailand plus 7 additional This is to ensure that the departing passengers who have positive RT-PCR results and cannot travel to the particular countries, including India, will be covered financially if being hospitalised in Thailand.
Covid-19 situation in Thailand since October 2022 is stable with less cases. People continue to practice good hygiene. Travel and hospitality businesses in Thailand continue to follow the guidelines and standard of "Safety and Health Administration" or SHA
The Thai government together with TAT and related private sectors still give their full attention on the Covid-19 prevention measures. If you travel to Thailand, you can see that majority of Thai people still wears masks. Public areas like shopping malls still follows the public heath recommendation. Tourism-related business especially hotels and airlines give their attention to hygiene, so Thailand is very confident that the Covid-19 is well under
As part of the full reopening to tourism, Thailand is also offering a longer period of stay for visitors. Effective through 31 March, 2023, the period of stay is extended to 45 days (from 30 days) for tourists from countries/territories entitled for visa exemption, and to 30 days (from 15 days) for those eligible for a Visa on Arrival (VOA).
In spite of the current guidelines issued by the Indian aurthorities, there is no significant decline in Indian tourists to
Tourism Authority of Thailand (TAT) and the Thai travel industry give high importance to all international markets. India is regarded as one of the top markets for
Cooperation between TAT and Thai travel trade with our travel trade partners in India is very strong and will continue to be stronger.
The media guests at the meet included travel consumer media, travel trade media, TV News channel representatives, radio channel representatives and editors of mainline newspapers.
Follow BOTT on LinkedIn, Facebook, Twitter & Instagram
Subscribe BOTT Channels on WhatsApp & Telegram to receive real time updates