Halloween, October 2023

Halloween in New Orleans draws thousands to the French Quarter neighborhood for devilish fun while vampires, zombies, ghosts, goblins, and everything else parade up and down Frenchmen Street displaying the city's legendary wit and creativity in their carefully crafted costumes. Start your Halloween adventure with one of the many haunted tours through the French Quarter or some other spooky part of the city. And then, of course, there are the world-famous cemeteries where the dearly departed are buried in tombs aboveground. Hundreds of stories abound in which the ghosts of these "Cities of the Dead" make their presence known. All Hallows' Eve in New Orleans is an experience to remember for both the living – and the undead.
Mardi Gras, Tuesday, February 13, 2024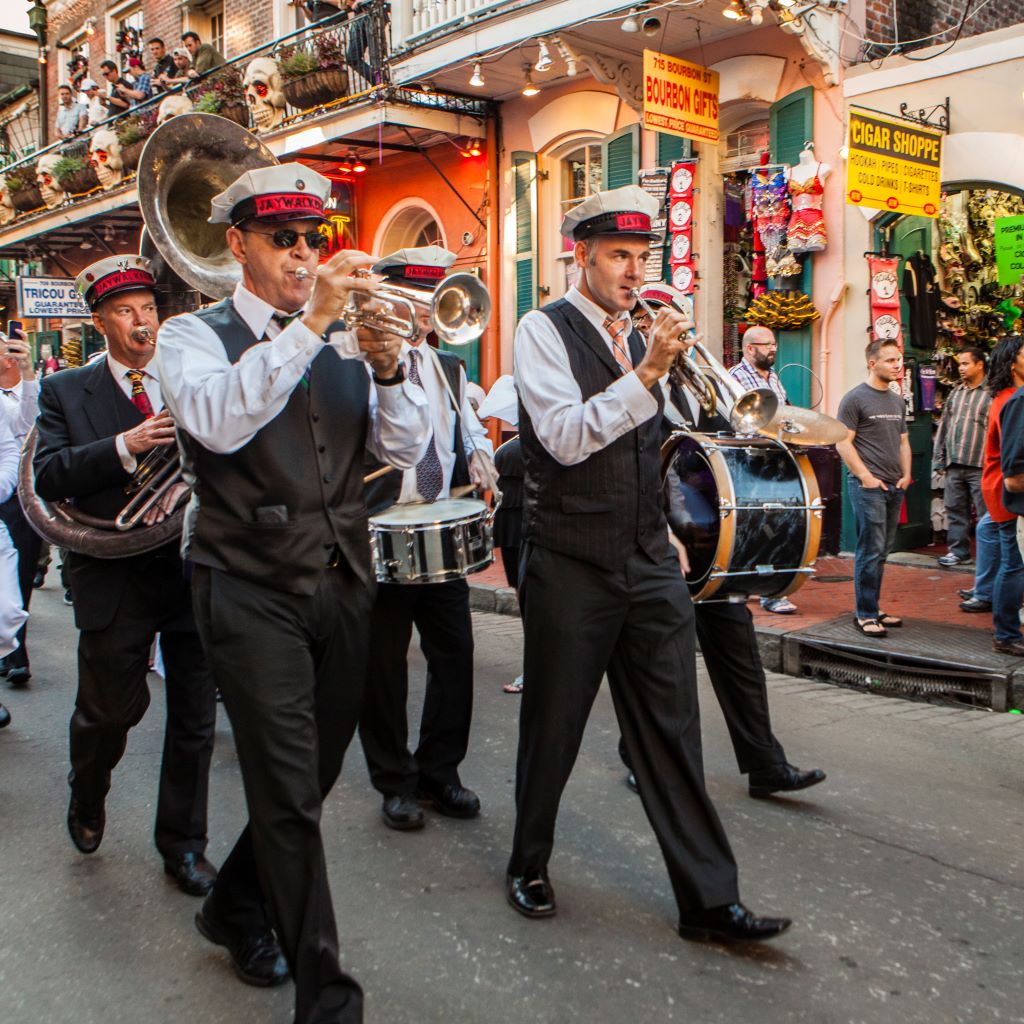 Mardi Gras originated in New Orleans when the explorer Iberville first set foot here in 1699. Since then, Mardi Gras balls have become a tradition of the season to represent members of society. From the past to the present, Mardi Gras is full of traditions. Mardi Gras means Fat Tuesday in French, representing the Carnival celebration season. Every year, Mardi Gras season begins on Twelfth Night, which is January 6. Twelfth Night represents the Christian holy day of the Epiphany. The season, which represents a time of celebration before Christian Lent, lasts until Fat Tuesday. Fat Tuesday, or Mardi Gras Day, is February 13, 2024. Between January 6 and February 13, enjoy parades, king cake, community celebrations, and more.
French Quarter Festival, April 11-14, 2024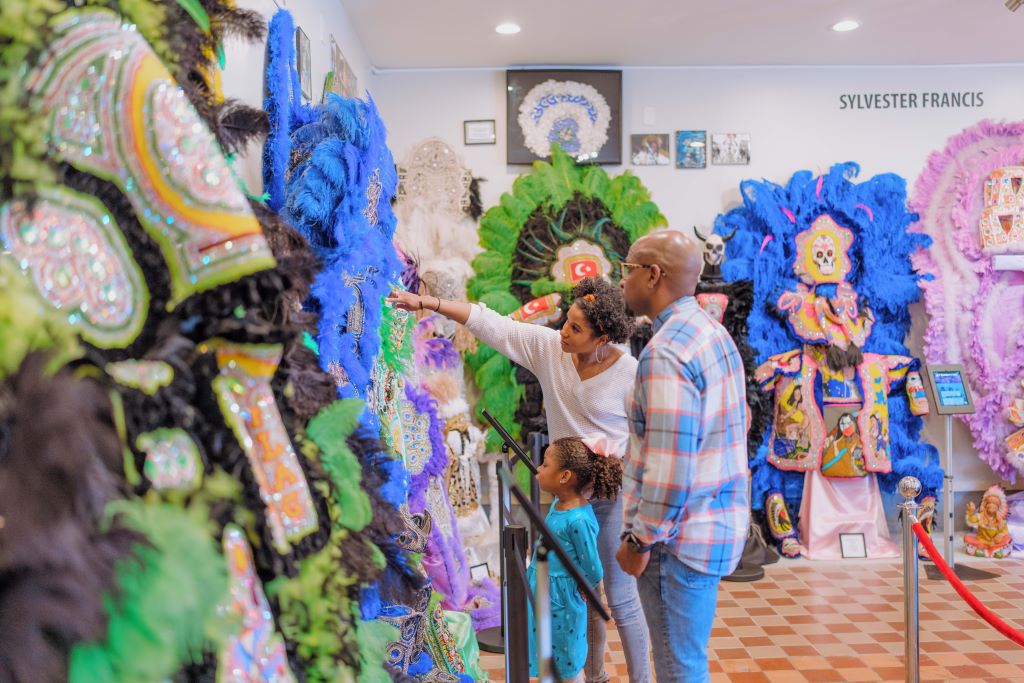 French Quarter Festival (FQF) is a one-weekend annual celebration of New Orleans' and Lousiana's local music and cuisine in one of the city's most historic neighbourhoods – the Vieux Carre, or the French Quarter. After 40 years, French Quarter Fest has become a favourite for locals and visitors alike. Over 20 stages take over the French Quarter throughout the three-day weekend, starting early in the day and going on through the night. Festival goers will hear jazz, Latin, R&B, zydeco, New Orleans funk, swing, and rock throughout the Quarter.

New Orleans Jazz & Heritage Festival, April 26 – May 5, 2024
The New Orleans Jazz & Heritage Festival, more commonly referred to as Jazz Fest, is an annual festival celebrating the music, art, culture, and heritage of New Orleans. With 13 stages of soul-stirring music—jazz, gospel, Cajun, zydeco, blues, R&B, rock, funk, African, Latin, Caribbean, folk, and much more—the New Orleans Jazz & Heritage Festival is a singular celebration. Over the years, it has worked its way into the hearts of locals and visitors alike. Jazz Fest is slated to return from April 26-28 and May 2-5, 2024. The festival has always blended a wide mix of internationally renowned artists from Louisiana and the rest of the world.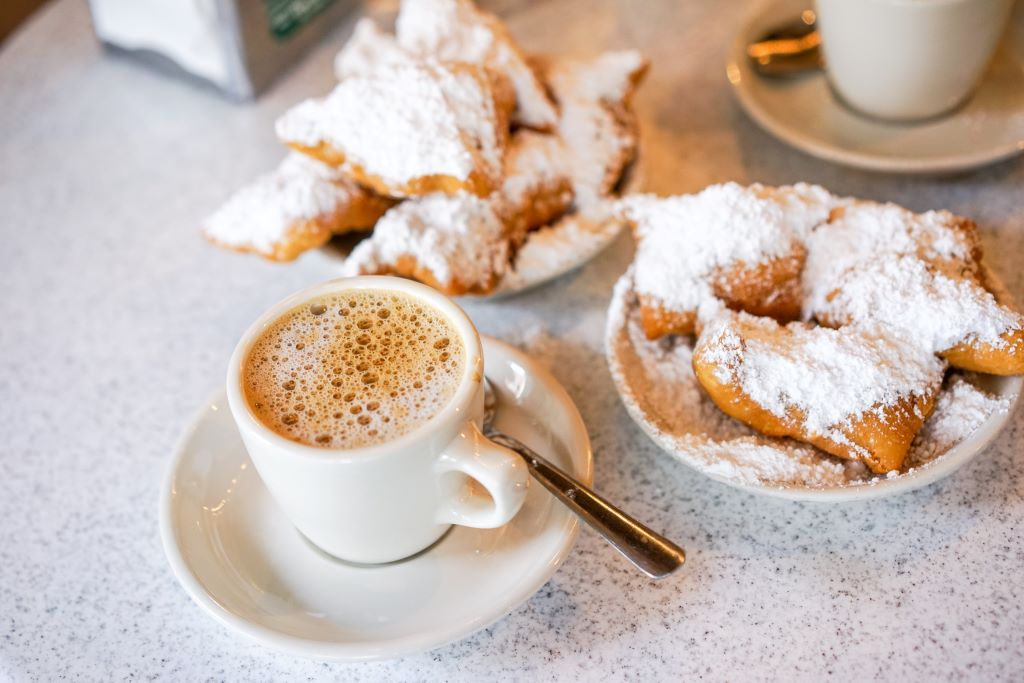 New Orleans Pride, June 2024
Every year in early June, New Orleans Pride takes place in the French Quarter and celebrates the LGBTQ+ community in the Crescent City and beyond. New Orleans has won accolades such as "Most Welcoming City" from GayCities, and Pride is a perfect event to experience the welcoming nature of New Orleanians. New Orleans Pride usually includes parties throughout the French Quarter, special events at bars on Bourbon Street and beyond, burlesque shows, dining events, and more.
For more information, visit us at Neworleans.com 
Follow BOTT on LinkedIn, Facebook, Twitter & Instagram
Subscribe BOTT Channels on WhatsApp & Telegram to receive real time updates