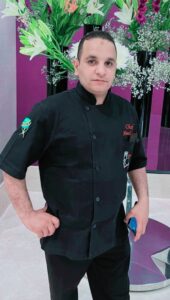 "An Egyptian Odyssey" will bring new and vivid dining options, showcasing the best from a wide range of Egyptian cuisine. This festival is organized to celebrate 75 years of diplomatic relations between Egypt and India. A Chef from Egypt, Chef Ahmed Ragab, has specially flown to New Delhi to prepare and create the authentic Egyptian magic for this food festival. SamkaKosbaria, Roasted Lamb Leg with Oriental Rice, Stuffed Roasted Chicken, Molokiya, Foul Medames, and BamyaWeika to name a few are from their exotic menu.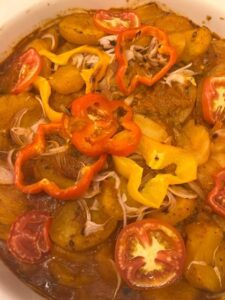 The Egyptian food festival will also have a cultural dance troupe provided by the Egyptian Embassy in New Delhi to perform during this festival and they will showcase the Tanoura dance form.
"It is indeed a pleasure and honour for our hotel to host the food festival in association with the Embassy of Egypt in New Delhi. ITC Hotels believes in presenting the culture and ethos of a destination through culinary interpretation; a platform for cultural exchange through cuisine. I am sure the skilful EgyptianChef is going to guide our Chefs at ITC Maurya in presenting authentic flavours from the heart of Egypt to the heart of New Delhi", said Benita Sharma, Area Manager North Luxury Hotels & General Manager, ITC Maurya Hotel, New Delhi.
Egypt is known for its exceptional cuisine infused with spices and herbs that are deeply rooted in traditional home-style cooking, where fresh, top-quality ingredients are put concocted judiciously and the flavours of each dish speak for themselves. This food festival will spice up your taste buds with various flavours of Egypt.
Follow BOTT on LinkedIn, Facebook, Twitter & Instagram
Subscribe BOTT Channels on WhatsApp & Telegram to receive real time updates