Priyanka Saxena Ray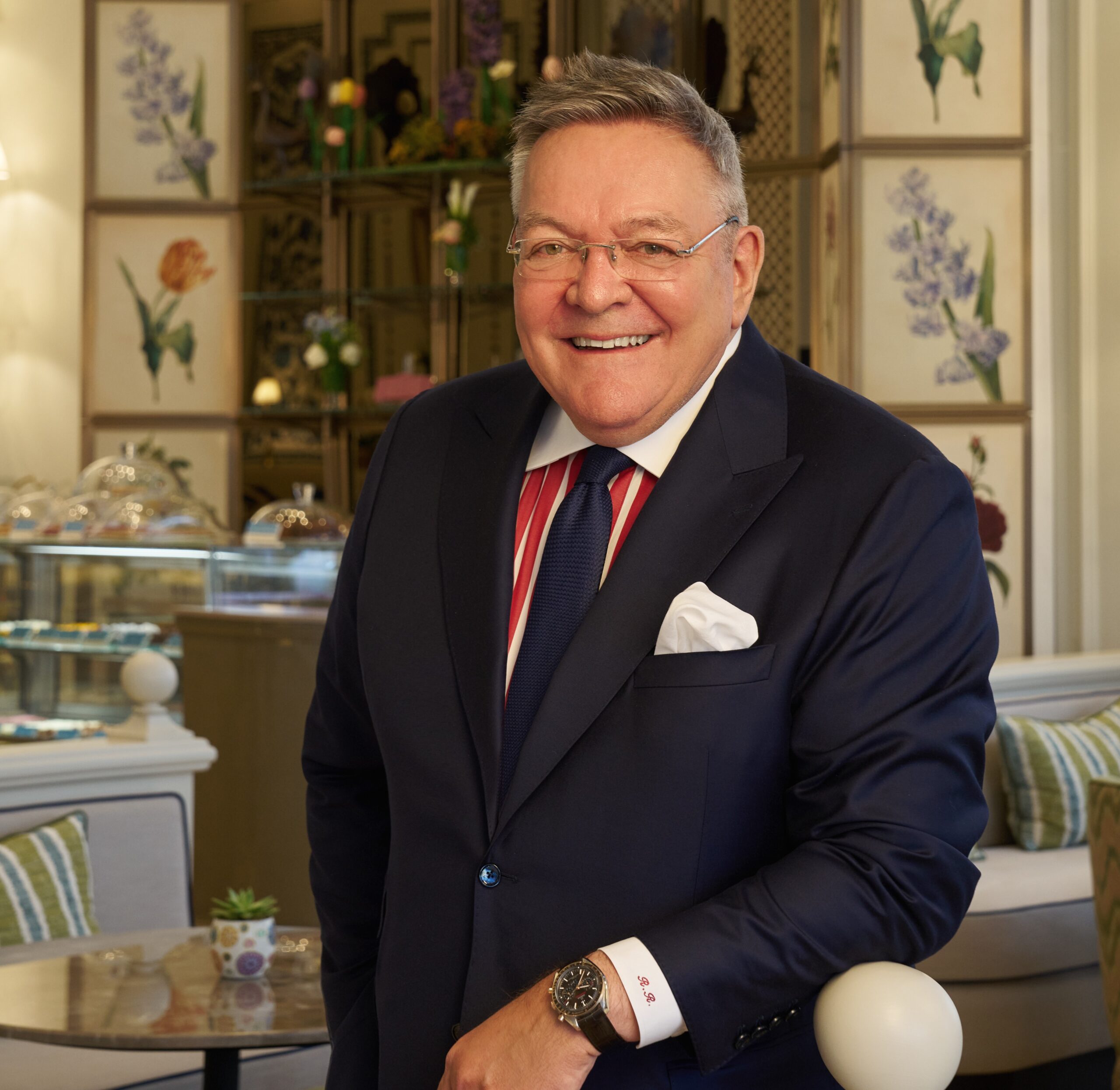 Sharing his views on the renovation, Mr. Radke said, "The renovations at the hotel took almost a year and the reason it has taken this long is because we are going about the entire thing in a very organised and phased manner. For us, the guests come first. No one would like to stay in a hotel that has constructions sounds going on. Therefore, we were very careful so as to not spoil the guest experience. We have undergone an extensive redesign of our hotel building, encompassing everything from the grand hotel entrance to the elegantly crafted lobby, luxurious rooms and suites, and two brand-new restaurants."
This unique hotel is the only Ottoman Imperial Palace and Hotel on the Bosphorus that once hosted Sultans. The property has a heritage that dates back to the 17th century. The location of the property is the best in the city and over the years, it has become popular for hosting bespoke grand weddings along with memorable holidays. The 'Mittal Wedding', which took place pre Covid set the benchmark for Big Fat Indian Weddings. Currently, about 15 – 20% of the weddings that take place in the hotel are Indian Weddings.
Talking about the renovations, the entrance, lobby, rooms and have been completely redesigned with inspiration from the history and architecture of the Çırağan Palace, which defy time with their admirable styles. Two new restaurants have also been added to the hotel. Being managed by Kempinski, Europe's oldest luxury hotel group, Çırağan Palace Kempinski Istanbul, has evolved its entire hotel building into an even more impressive appearance with a poetic transformation.
The two new restaurants, located in the hotel building, are being appreciated not only for their designs but also for their menus and service styles. Serving in the concept of a chef's restaurant, Akdeniz by Esra Muslu welcomes taste lovers at Çırağan Palace Kempinski Istanbul with its unparalleled theme of Mediterranean cuisine. As one of the most successful female chefs of Türkiye, Muslu keeps the Turkish traditions alive while interpreting them for Çırağan Palace with Mediterranean touches. The other restaurant, Gazebo, is again one of the most popular taste stops in the city with its flamboyant ambiance, service style and menu. It has adapted the Ottoman Garden art to the present in its new design.
"At theÇırağan Palace Kempinski, which hosts a unique luxury experience, we will make our guests experience the feeling of spending time in a real palace with our redesigned hotel rooms, suites, lobby, hotel entrance and restaurants. We will be pleased to host our distinguished guests from all over the world at Çırağan Palace Kempinski, where we bring together the most sophisticated form of Turkish hospitality with a unique luxury inspired by the history of Çırağan Palace. It is a worldwide known award-winning hotel that has always kept destination marketing a priority, promoted Turkish hospitality and Istanbul in the best possible way.
History has been made here. In this new era, we carry the traces of the past into the future and offer a service beyond luxury," concluded the passionate GM.
Follow BOTT on LinkedIn, Facebook, Twitter & Instagram
Subscribe BOTT Channels on WhatsApp & Telegram to receive real time updates