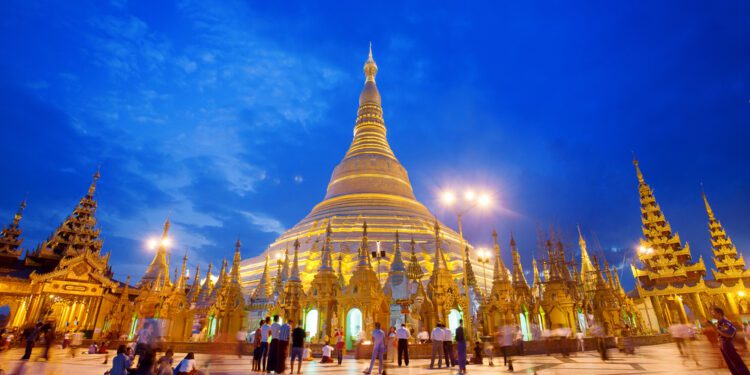 MAI will be operating on this route with Airbus A319/A320 or Embraer 190 aircraft once a week on every Saturday. Flight 8M 630 will depart Yangon at 0800 hours and arrive in Chennai at 1015 hours. Flight 8M 631 will depart Chennai at 1115 hours and arrive in Yangon at 1515 hours. MAI is a full-service carrier and offers 3% commission on basic fare to all IATA agents. MAI currently operates to 18 international destinations and 18 domestic destinations and has seamless interline arrangements with 34 carriers.
MAI also offers special benefits to various categories of passengers. For Pilgrims like Monks and Nuns, there is an extra 5% discount on international fares, for Corporate travelers MAI offers 10 Kgs extra free baggage allowance and a one-time free date change. For Diplomats, there is a 5% discount on international fares along with priority check in and priority boarding and for medical travelers MAI offers additional 5 Kgs free baggage allowance and a one-time free date change. Seamen travelers can also avail of 10 Kgs extra free baggage allowance.
MAI also offers a frequent flyer program known as Sky Smile and passengers can enroll themselves and avail of benefits like priority reservation, priority check-in and boarding, preferred seating, lounge, hotels etc. MAI under Sky deals program offers up to 40% discount at various sky deals partners by presenting the MAI boarding pass.
MAI is available on all leading GDSs like Amadeus, Galileo , Travelport etc. for agents to make bookings and on all the major OTAs.
With non-stop flights, MAI offers the fastest reach to popular tourist destinations such as Yangon, Mandalay, Bagan, and Thandwe (Ngapali Beach) to name a few. Yangon is famous for Shwedagon Pagoda – Myanmar's most sacred and famous Buddhist Pagoda along with other religious sites like Bago, Pindaya and nature trails in Inle lake. Bagan offers more than 2,200 Buddhist temples, pagodas, and monasteries.
MAI in India is represented by STIC Travel Group as the airline's GSA for India.  STIC is also providing attractive and very competitive FIT and Group holiday packages for Myanmar.
Follow BOTT on LinkedIn, Facebook, Twitter & Instagram
Subscribe BOTT Channels on WhatsApp & Telegram to receive real time updates