Shreya Shimpi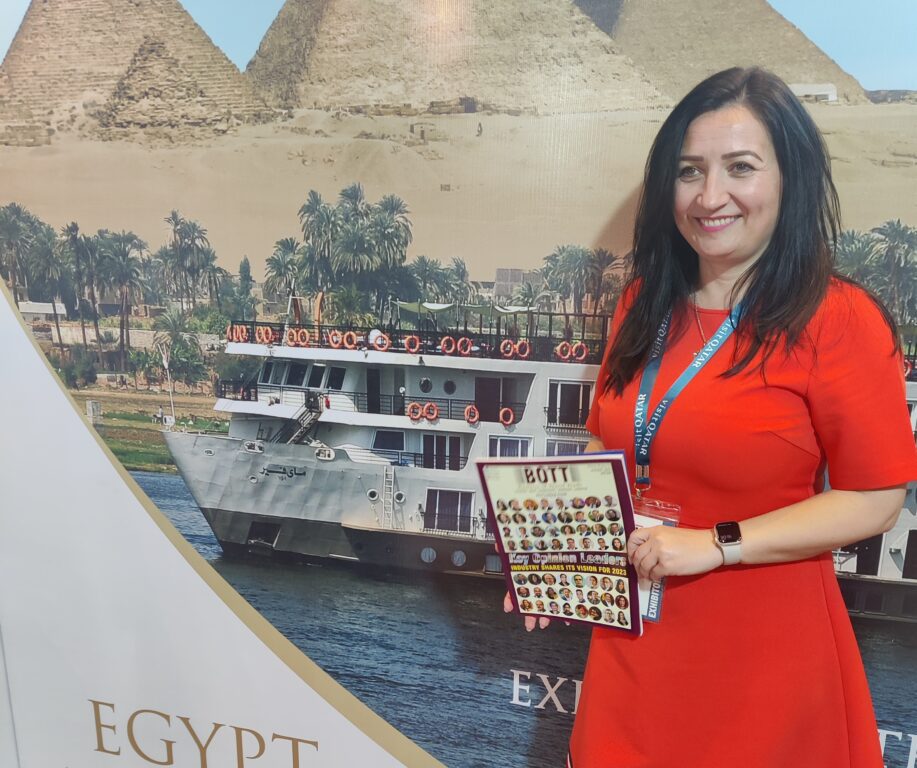 Egypt which commonly known as the 'Motherland of the World' and the 'Land of Civilizations' is famous for its rich history, vibrant culture and colossal wealth of knowledge. When one thinks of Egypt, the very first things that come to mind are the splendid and fascinating Egyptian Giza pyramids which are among the Seven Wonders of the World. It is also famous for the Sahara Desert and the majestic Nile River which is the heartland of Egypt. Along with this, Egypt is also known for its beaches, mesmerising coral reefs and delectable food. Egyptians are known for their generosity and hospitality. You can experience a slice of Arabic culture with belly dancing or enjoying a Hookah. Apart from this, Egypt is also known for its river cruises and what can be a better way of exploring Arab's largest country other than a cruise?
Mayfair Cruises are based in Egypt and are one the best cruises in the world which cater exclusively to the segment of luxury travellers. They are one of the finest five-star deluxe Nile cruises in Egypt. They cruise across the majestic Nile River and offer you a chance to explore Egypt which is the cradle of life and known for its first great civilization. Egypt has a rich history and is known for its culture which can be experienced by visiting the Egyptian tombs, temples and ruins. They have Egyptologists on-board during the day and have a plethora of leisure activities during the evening that one can enjoy. Mayfair Cruises offer 3,4,7 night itineraries between Luxor and Aswan. Magnificently designed interiors, luxurious cabins and suites with verandas and balconies, pool, Jacuzzi, lounge bars and the availability of free Wi-Fi in cabins are the various reasons that you can choose to sail with them on your next cruise holiday. Experience the taste of royalty on-board which is just like living a fairy-tale on the Nile.
How did the pandemic affect the business?
2022 was better than what everybody was expecting from the industry. I think this was a phenomenal year for everybody especially, since we were coming out from the deep lock of Covid-19 which continued until 2021. Tourism in Egypt was just on the same wave as everybody. We saw good numbers. On certain days, we had even better numbers than pre-Covid, which was very good.
What are your expectations from the year 2023?
Figures are indicators at the moment for 2023 that are even better. Hopefully, things continue to stabilise by getting better and not worse.
Tell us something about Mayfair Cruises and how did you venture into the Indian market?
Mayfair is pretty new in the India market. We just for the first time, came for a friendly visit in October. Nijhawan Group helped us a lot, so now we are happy to announce that we have signed the representation with them. We will be seen together hand in hand more and more in the future. Mayfair Cruises is a hundred per cent Egyptian-owned company. It caters to hundred per cent to the upper scale and luxury travellers. It is very popular everywhere else like America, and Latin America, specifically in Brazil and Mexico, Japan, Australia and New Zealand. India was in our project pre-Covid and then everything stopped. So, I was happy to be able to pick up from where I started in October and I was given this chance. I am happy to say that there is great potential here, though it is also very challenging on the good side. There is a lot to learn. I am hoping that it will give us some very good results soon.
Follow BOTT on LinkedIn, Facebook, Twitter & Instagram
Subscribe BOTT Channels on WhatsApp & Telegram to receive real time updates