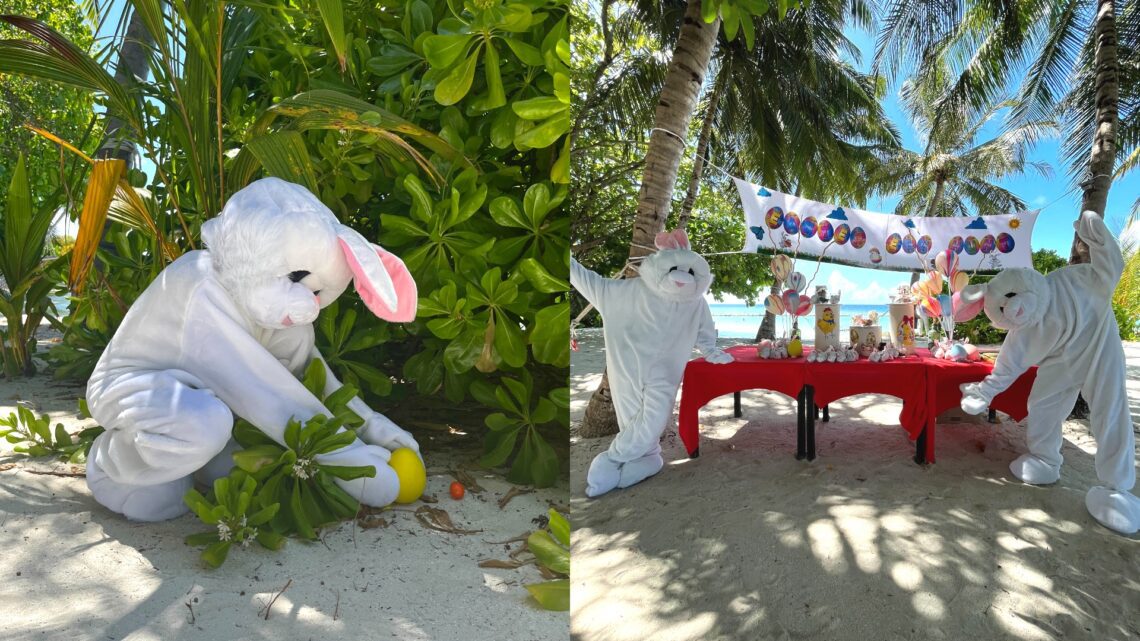 After which the theme of a Magical Easter kicks-in featuring magical experiences. The resort is set to host a series of fun-filled activities that will delight and bring joy to all ages during guests stay at the lovely resort starting from 7th April and ending on the 15th of April.
"Get ready for a holiday filled with magic and fun for the whole family! We are excited to introduce our extended Easter programme with activities that will surely delight and bring joy to all during your stay in our lovely resort," said Group Director of Sales & Marketing – DesislavGospodinov.
In terms of the A.E.E Easter, Lily Beach has created a programme that will appeal to all ages. The activities are categorised into three main areas, so guests can choose and plan their Easter holiday in their own way.
Eh-eii – Active: Get the best out of the Maldivian island life under the sun, on the sand, and in the water with these events meant to get the heart pumping or mind soothing, and the calories burning. Take part in some jovial competition at a Volleyball Match at Vibes Beach, find zen at Easter Sunday Special Yin Yoga Class, or kids can enjoy some Swimming Lessons and go on a Fishing Trip as well.
Eh-eii – Entertaining: Interactive and engaging events to ensure guests of all ages have a jolly time at the resort. These include DJ Nights to dance the night away, Live Band, Dance to Bodu Beru, some really entertaining Magic Shows, and more.
Eh-eii – Educational: Events to foster the spirit of learning and keep it alive whether you are a kid or an adult, even while enjoying the Lily Life to the fullest. Take part in Massage Classes at Tamara Spa, Enjoy Cocktail Classes at Vibes, Wine & Cheese Tasting at BeachBar, and Easter Painting Classes by our in-house Master Artist – Sirey Arts.
The resort has also organised a magical extended Easter celebration featuring The Charming Conjurer Ming Da: hailing all the way from Singapore. He will be hosting Magic Classes and Magic Shows from 11th April to 15thApril. And not to forget, during Easter weekend the resort will also have an Easter Egg Painting and Easter Egg Hunt and organized by Turtles Kids Club for the little ones. And will have some secret delights waiting for the guests at the resort as well.
"The Easter Bunny has arrived, and together we have created and are readying the resort for this Easter holiday season, and we can't wait to have you join us in the Maldives for this Easter period full of fun activities and magical moments," said Desislav. "We promise you a memorable Easter experience that you and your loved ones will cherish forever."
Lily Beach Resort & Spa is an award-winning and leading all-inclusive resort in the Maldives, especially for families as per World Travel Awards and Tripadvisor and it has already been nominated for the same award in this year with World Travel Awards.
So come celebrate Easter with Lily Beach Resort & Spa, where the magic happens, and the memories last a lifetime.
Follow BOTT on LinkedIn, Facebook, Twitter & Instagram
Subscribe BOTT Channels on WhatsApp & Telegram to receive real time updates