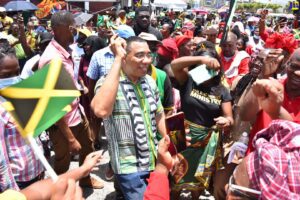 According to the Minister of Tourism, Hon. Edmund Bartlett, "The country's tourism industry began as  a very informal activity with absentee proprietors and/or wealthy Jamaicans establishing cottages,  second homes, holiday homes that provided a place for friends and family to have entertainment  and or to enjoy their vacations."
"We were able to move from a country where less than 100,000 people were visiting to one where  4.3 million people visited," says Minister Bartlett, adding that the country moved from earning a  little over US$100,000 per year in foreign exchange to now earning US$3.7 billion.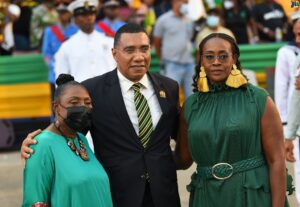 Jamaica's tourism industry has also contributed to advances in other areas in the economy. The industry became a big employer, employing some 170,000 people directly and approximately  350,000 indirectly. Other sectors such as manufacturing, agriculture and entertainment have also been boosted by tourism. The overall service sector saw more restaurants being established to fill the need for a culinary experience outside of the hotels.
Jamaica has moved from having small airstrips to having three international airports – Sangster  International Airport in Montego Bay, Norman Manley International Airport in Kingston and the Ian  Fleming International Airport in Boscobel, St. Mary, close to the Ocho Rios resort area. The Ian  Fleming airport recently welcomed its first scheduled commercial flight from Providenciales, Turks and Caicos (PLS), via Inter Caribbean Airways. Come November, American Airlines, under its  American Eagle regional brand, will operate non-stop flights from Miami in the United States to the airport.
Additionally, the destination is easily accessible by cruise passengers through ports in Montego Bay,  Ocho Rios, Falmouth, Port Antonio, and Kingston. These five cruise ports are equipped to handle colossal passenger ships and boutique yachts.
Follow BOTT on LinkedIn, Facebook, Twitter & Instagram
Subscribe BOTT Channels on WhatsApp & Telegram to receive real time updates