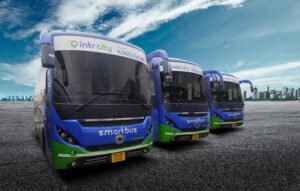 In the first half of 2022, IntrCity SmartBus grew 1.8x, with revenues nearing $45 million annualised run rate and business achieving operational profitability. While, the overall inter-city bus industry is expected to grow at a CAGR of 15%+, the company is expecting a 60-70% growth from the same time last year in 2021.
The intercity travel in India have reached pre-COVID levels in most of the routes across India with some routes crossing pre-COVID levels, indicating what is popularly termed as vengeance travel or pent-up demand.  The company witnessed bookings 20 days ahead of Diwali travel dates. The Indian traveller is better prepared than ever to explore domestically thanks to "work from anywhere" alternatives now that all travel restrictions have been removed and people have more flexibility at work. They are choosing road trips over railways because they are less expensive and more convenient. Along with this, a segment of travellers who are considering spiritual travel or a return trip to their hometown contributes to the travel reverberation.
Destinations like Goa have seen a surge in incoming travellers of around 7-10k daily travellers during the Diwali week, across trains, buses and shared/self-drive cars. The demand is increasing across leisure destinations like Kullu, Manali, Shimla, Agra Katra, and Tirupati along with high travel demand on functional routes like Bangalore, Chennai, Hyderabad and travel from Delhi to Punjab and Uttar Pradesh. These tourist destinations such as Tirupati, Goa, and Manali are expected to grow more than 2X of last year in 2021. The demand for functional routes has increased significantly in the last few months due to an increase in business travel. Additionally, hybrid work models have encouraged millennials to take breaks frequently clubbing with long weekends.
This year is setting new benchmarks in Pilgrimage travel demand. Destinations such as Tirupati, Shirdi, Madurai, Katra, Vaishno Devi are expected to grow this winter. It is already seen that the trains to Katra (for Vaishno Devi travel) are getting filled and as a result, the number of inter-city buses have increased to this region. The daily bus travel between Delhi and Katra is around 2000 and is expected to grow by 30% or more during November & December 2022.
The brand has established itself as a clear category leader in terms of size, coverage, revenue, earnings and all of this with healthy margins. Aligning with the summer trend, Dussehra was fairly strong and is 55-60% more than 2021, at the same time. IntrCity SmartBus plans to deploy an increased fleet during November and December 2022 to cater to the high demand.
Follow BOTT on LinkedIn, Facebook, Twitter & Instagram
Subscribe BOTT Channels on WhatsApp & Telegram to receive real time updates