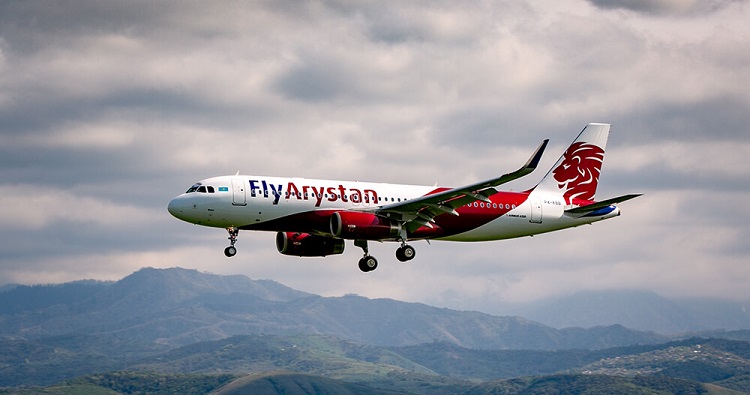 Kazakhstan is a visa-free destination for India citizens and is Central Asia's largest economy; when these benefits are combined with FlyArystan's low-fare offering demand will be high for this new route.
Currently, FlyArystan will operate 3 times a week but plans to increase service to Delhi and other cities in India in the coming months. FlyArystan's low fares are available via FlyArystan mobile app, on flyarystan.com as well as top travel agencies and OTAs. Flights will start from September.
"With visa-free access to Kazakhstan, a growing economy, and many business and education opportunities, we are excited to bring low fares to the Indian market", said Madina Buzhinova, FlyArystan Sales and Marketing Director. "Our low fares will be a great boost for the Delhi-Almaty route and will encourage more people to travel.
Further, as Central Asia's largest LCC and part of the Air Astana group we can offer passengers unmatched choice
for low-fare travel in Kazakhstan as well as beyond our country. In partnership with Air Astana, we offer convenient schedule so passengers can easily connect to flights to England, Germany, Turkey, Georgia, the UAE, Azerbaijan, Tajikistan and other countries."
About FlyArystan
FlyArystan is high quality low-cost airline, based in Kazakhstan. The airline commenced operations in May 2019 and operates a comprehensive network of low fare flights on a modern fleet of A320 aircraft from bases in Almaty, Astana, Atyrau, Aktau and Shymkent. Our route network includes both domestic flights and international routes to Georgia, Turkey, India, Azerbaijan, UAE, Qatar, Kyrgyzstan, and Uzbekistan. FlyArystan's current fleet of 16 aircraft will grow by 2 more A320s by the end of 2023 when we will operate 18 aircraft. In 2022, FlyArystan became one of 12 low-cost airlines in the world that received a 4-star rating from Skytrax. FlyArystan was also awarded and recognised as the Best Low-Cost Airline in Central Asia & CIS at the prestigious 2023 Skytrax World Airline Awards
Follow BOTT on LinkedIn, Facebook, Twitter & Instagram
Subscribe BOTT Channels on WhatsApp & Telegram to receive real time updates