Dr. Himanshu Talwar
Situated in the Himalayan range, Himachal Pradesh is a Northern Indian state which is home to scenic mountain towns of Shimla, Mcleodganj, Manali, Dalhousie etc. Breath-taking views of the mountains and valley, delectable food, and adventure sports make it the perfect destination for a vacation. The state has a rich sense of vintage British-era architecture along with Tibetan influence. It attracts tourists from around the globe every year all owing to the state's rich culture reflected in its art, architecture, cuisine, and festivals as well as the tranquil natural beauty of the hills.
Although it's tough to pick up certain spots and say they are the top tourist-friendly places, every part of the state is just beautiful. However, as this is my first travelogue on the state, I have picked some must-visit destinations for the traveller.
Shimla – Previously the Summer capital of British India; Shimla has an old-world charm with beautiful colonial architecture. The infamous Mall Road and the Ridge are pedestrian-friendly lanes flocked with exquisite shops selling local handicrafts, shawls, woollens and jewellery etc., cafes and restaurants. The well-known Kalka-Shimla train route is listed in the UNESCO World Heritage site and offers a picturesque scene of the Himalayan landscape.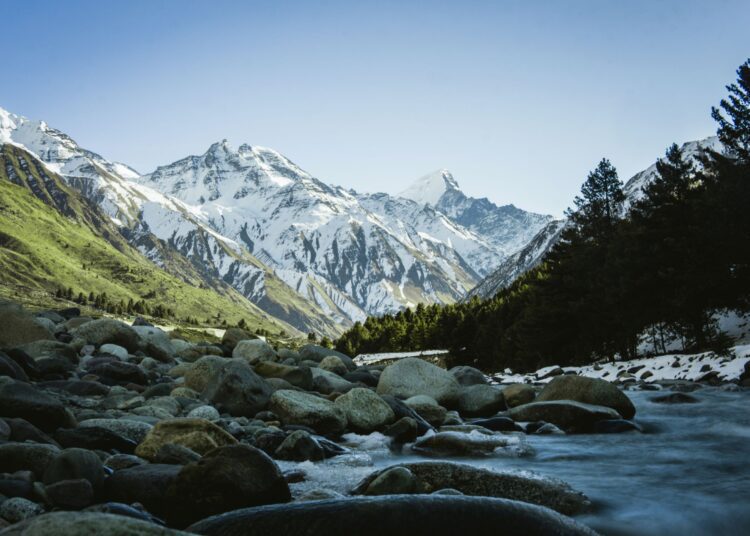 The highest point in Shimla is the Jakhu Temple in Jakhoo Hill set amidst a lush green backdrop of the Shivalik. It is an ancient place of worship dedicated to the Hindu god, Hanuman. Jakhu Temple has the world's largest statue of Hanuman which you can catch a glimpse of from almost all parts of Shimla.
If you are in Shimla and planning to extend your stay then about 16 km from the capital is a place called Kufri. A popular tourist destination, known for its snow-laden peaks and chilly climate. It has a quite popular Skiing resort, and alongside are some famous places/ peaks such as Mahasu Peak, and Fagu Valley. In addition, Kufri Zoo is another main attraction which is in the same vicinity.
Manali – Manali is another favourite hill station of tourists from the Northern plains and Peninsula. The hilly town experiences snowfall during the winters and it is quite popular for offering a wide variety of adventure sports such as paragliding, skiing, horse riding and even trekking. Solang Valley and Rohtang Pass in Manali are the go-to places for such activities. Besides, River Beas provides great rafting options in the nearby town of Kullu.
The Hidimba Temple is a famous pilgrimage site in Manali surrounded by snow-covered hills and beautiful cedar forests. It is a unique shrine built on a rock dedicated to Hidimba Devi.
Kasol – A village situated along the banks of the river Parvati; Kasol in Himachal is commonly known as the 'Amsterdam of India'. It is famous for its trekking trails which include treks to Kheerganga, Yanker Pass, Sar Pass, and Pin Parbati Pass. Kasol is also famously known for Israeli food, which was popularized by the Hebrew immigrants settled in the hill station.
Mcleodganj – Widely known for its culture, Mcleodganj is a beautiful mix of Tibetan and British influence. It is infamously known around the world for being home to the Tibetan spiritual leader Dalai Lama, hence it is also known as Little Lhasa.
Situated near Dharamshala, Mcleod Ganj is a beautiful town home to many religiously significant monasteries such as the Namgyal Monastery and Tsuglagkhang, where the spiritual leader Dalai Lama resides. Besides seeking spirituality, tourists can also enjoy visiting the Dal Lake and opt for the Triund trek.
Dalhousie – Another popular hill station in Himachal Pradesh; Dalhousie is surrounded by misty mountains and pine-clad valleys. It offers majestic views of the snow-capped peaks of the Dhauladhar ranges. Dalhousie has an old-world charm; the Scottish and Victorian-era architecture of churches symbolizes its colonial heritage.
Kasauli – Kasauli is a cantonment town flocked with lavish Victorian buildings built in the British colonial era. It is popularly known for being the birthplace of the author, Ruskin Bond. Christ Church, Hanuman Temple (Manki Point) and Sunset Point are some popular tourist attractions in Kasauli.
Even after sharing seven major tourist spots, I feel that I have not even covered twenty-five per cent of the state. I wish to convey my gratitude to Himachal Tourism and the Government for not only preserving the heritage but also for making known to the people that the state is "The Land of Gods". I shall surely be contributing more to this soon.
Follow BOTT on LinkedIn, Facebook, Twitter & Instagram
Subscribe BOTT Channels on WhatsApp & Telegram to receive real time updates