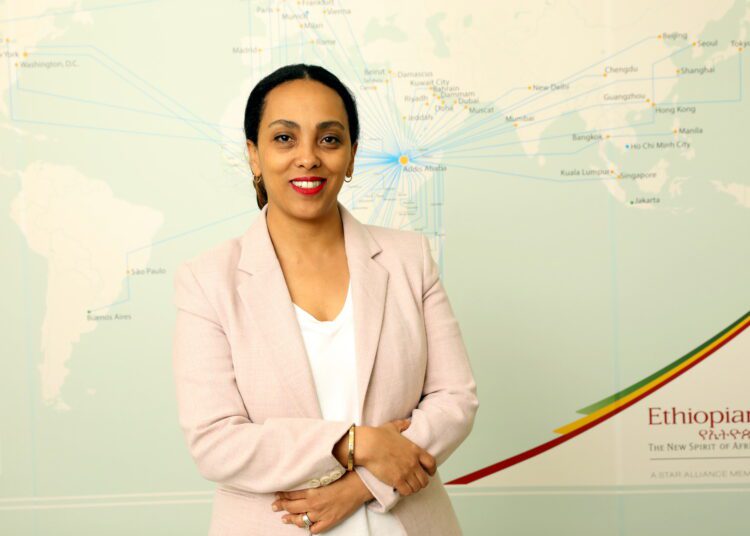 Shreya Shimpi
Tell us something about the marketing strategies planned for your tenure?
Ethiopian Airlines is one of the most established and strategic airlines in the world and especially, in Africa at present. We have been trying to connect Africa to the world which is one of our strategies. It was established in 1946 and it has been serving the world for the last more than seventy-five years. In India, it has been serving for more than fifty years. During all these years, Ethiopian Airlines has established itself as a strategic airline connecting Indians with Africa and the rest of the world. That is because we have the best connection and the best frequencies in Africa and the world. In Africa, we fly to two or three cities in one country. For the Indian market, it is one of the strategic airlines which has a short connection time to reach their destination. The hub Addis Ababa has been serving to connect the passengers as a transit point. It has the best facilities, the best catering system, the best lounges and the best transit experiences which make it easy for travellers to connect to their final destination. Especially during the pandemic, Ethiopian Airlines has proved to be one of the strongest airlines in the world because we never stopped operations. We contributed a lot to the world by transporting PPE materials and essentials.
How important is India to you as a market with regards to tourism?
We fly to four destinations in India which are Mumbai, Delhi, Bangalore and Madras which says by itself how important is the Indian market to us. We want to add Hyderabad to the list. There are a few other destinations to which we are operating cargo to which we plan to extend our passenger flight operations also.
Do you have any special plans for the India market?
Now we are flying to four destinations in India and we want to expand that. We want to add more destinations. Also, we want to go back to the pre-Covid times where we used to fly to Mumbai and Delhi as double daily flights. Now we want to re-establish those frequencies that we used to have. We wish to offer more connections to our passengers.
Why should travellers opt for Ethiopian Airlines as their preferred airline for travel?
The transit point which is Addis Ababa is one of the best hubs with the best facilities. Also, the connection time to wherever you go from here to the rest of the world and Addis Ababa is at the centre. The services offered by Ethiopian Airlines are one of the best.
Anything else that you wish to add?
Our motto is "The New Spirit of Africa" so we want Indian tourists to visit Ethiopia because we have such a rich history, culture, amazing national parks etc.
People who wish to explore something different must visit the various tourist attractions that Ethiopia has to offer. In Africa, we fly to the best leisure destinations such as Seychelles, Mombasa, Zanzibar, Kilimanjaro etc. We have all the best packages, especially for Addis Ababa. I urge all Indian travellers to visit Ethiopia.
BOTT also had an exclusive chat with the outgoing Regional Director of India Mrs. Tigist Eshetu who has completed her tenure.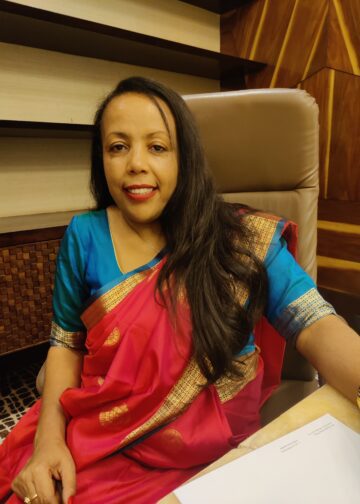 "I was sent here in the year January 2020. Three months after that the Covid outbreak was announced and the air space was closed. Flight services were interrupted and many restrictions were imposed due to which we had to stop our passenger flights. However, we automatically started cargo operations using the passenger aircrafts. Ethiopian Airlines was the first to start this B2C service from India due to which we were able to transport the much-needed Covid materials, vaccines, masks etc. to Africa and the rest of the world from India. This was one of the biggest challenges during my tenure. Secondly, due to the global crisis, there was an increase in the oil prices which led to the operational cost becoming a little higher. We had to remain competitive; hence balancing that too was a bit of a challenge. Despite the challenges, we were able to succeed and make good progress. Opening of the Chennai operations and Hyderabad cargo operations started during my tenure which was also a landmark year since our airline completed 50 years of its operations in Mumbai. I am really happy that my successor is also a woman which shows that Ethiopian Airlines continues to empower women. India as a market is a very big market with big potential. Ethiopian Airlines is playing an important role in connecting India to the rest of the world. India has a great passenger and cargo potential and is one of the major markets for our airlines and we plan to expand both those operations. During my tenure, there were a lot of challenges and that has given me a very good experience of how we can reverse challenges into opportunities."
Follow BOTT on LinkedIn, Facebook, Twitter & Instagram
Subscribe BOTT Channels on WhatsApp & Telegram to receive real time updates