Mcleodganj is a town brimming with Tibetan cultural vibrancy, which can be experienced, in its people, shops, artefacts and food! One of the most plush, comfortable, safe and authentic hotels in the region is the Asia Health Resorts & Spa Mcleodganj, Dharamshala.
The Asia Health Resorts & Spa is a glorious blend of top class 4-star facilities combined with the opportunity to enjoy the goodness of living amidst pure nature. Situated near the famous Dal Lake and 20 km or 40 minutes away from the airport the visitors can unwind themselves by witnessing the pure joys of this beautiful heaven in Mcleodganj.
Asia Health Resorts & Spa is located at the foothills of the village Naddi and near the sacred Dal Lake. It features 25 well-appointed accommodations, which come is numerous configurations, for example there are 2 Junior Suites with terrace, 2 two bedroom family suites with terrace offering beautiful views of the valley, one quadruple room with private balcony and 20 well-appointed Super Deluxe Rooms each with its own private balcony.
The hotel is the ultimate destination which offers unique environment and the finest drinking and dining experience at its lounge bar, restaurant and terrace garden. The resort offers a delectable range of cuisines like the Indian, Chinese, Continental and authentic Himachali dishes by its expert chefs. Guests can choose to dine at 'Reflection', which is the all-day dining restaurant at the property offering both indoor and outdoor with a seating capacity for 120 pax. The restaurant offers a delectable range of cuisines like the Indian, Chinese, Continental and authentic Himachali dishes curated by the expert chefs.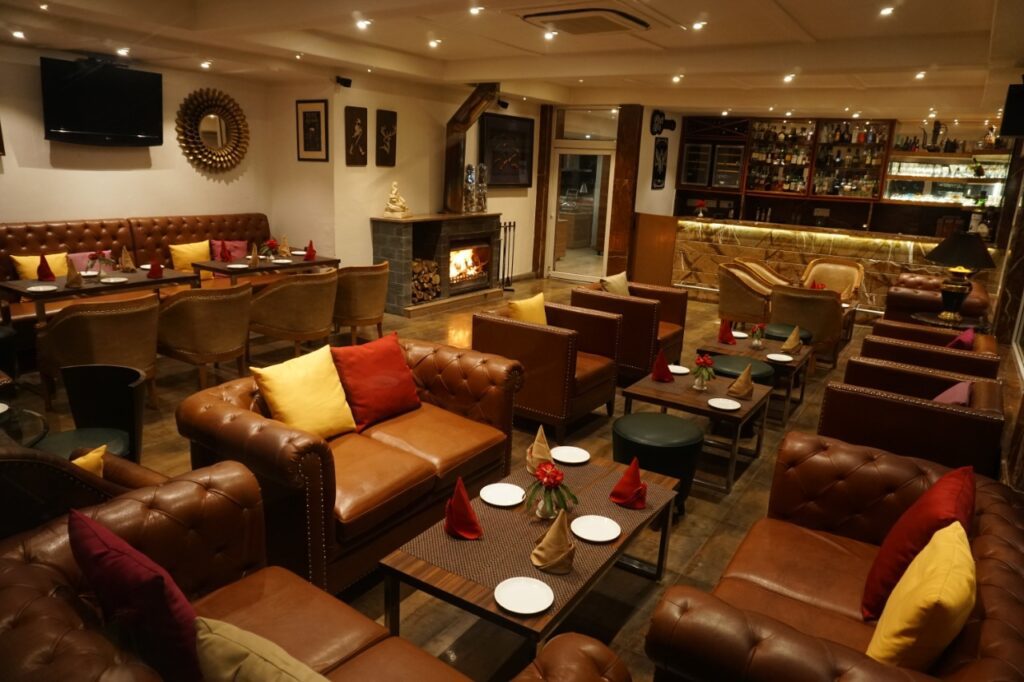 The 'Stobari-Bar-Lounge' offers an exquisite collection of classic wines, single malts, rich cocktails and a complete range of elegant spirits coupled with sumptuous snacks. The lounge sets the perfect mood to enjoy a relaxing and chilling evening. Bar lounge has a fire place to offer also. For those looking to enjoy some delectable cuisine in an open space, another dining option at the resort is the Terrace Garden where guests can bask in the sun surrounded by breath-taking mountains and enjoy snacks and beverages while doing so. The place offers a complete feel of natural landscape with blooming flowers with panoramic view of Kangra valley and gorgeous Pong Dam Lake. On special occasions and request, a bar –be-que can be made available on the Terrace Garden, which also offers the perfect setting for a private dinner. Under these special arrangements, guests can sing and dance to their heart's content! The place offers a perfect setting for family reunions, youngsters and birthday and kitty parties.
Not just comfortable stays, the Asia Health Resort and Spa Dharamshala also offers state-of-the-art Events/ Conferences facilities in its Banquet Hall. The resort has a spectacular hall on the roof top offering huge event space with carpeted flooring that is ideal for hosting meetings, private parties, conferences and corporate events. The resort offers Theatre style seating for up to 130 pax and can host weddings and events of up to 250 people.
For those who are looking for some tranquillity and peace, Asia Health Resorts & Spa can also arrange special yoga and meditation sessions on request of the guest. Organised on the terrace with fresh air and tranquillity surrounding all, these sessions can help one connect with their spirit and replenish their soul. Once you have purified your mind and soul, treat your body to a wondrous dip in the temperature controlled Swimming Pool at the resort, which is the only temperature controlled swimming pool in all of Dharamshala. Guests can enjoy their day by the heated out-door swimming pool amidst pine forests and view of the scenic Kangra valley. In case you have forgotten any of your swim gear, the hotel's pool desk can take care with apparel, swim goggles and caps on request.
Another added attraction is the Eva Spa that comes with a Therapy Room with attached Steam and Shower and Foot Lounge. Asia Health Resorts and Spa offer an extensive variety of massages and spa treatments designed to soothe your mind, body and soul, create a caring experience and provide the ultimate in luxury.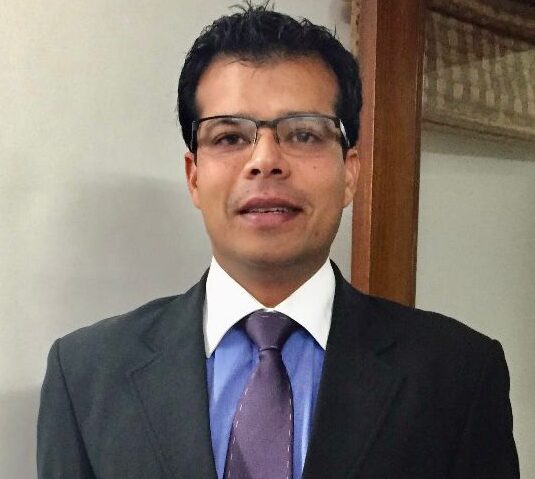 Sharing his thoughts, Mr. Vipul Garg, Asia Health Resorts & Spa says, "Our hotel – Asia Health Resorts & Spa has been winning the hearts of tourists for over two decades now and we take pride is our distinguished offering and service. However, I strongly believe that as tourists we must all practice responsible travel and ensure that the ecological balance of a place is maintained at all times. Dharamshala is a beautiful destination that has so much to offer to a discerning traveller – adventure, beauty, serenity, tranquillity, fun and lifetime memories."
The sales contact for Asia Health Resorts & Spa is – info@asiahealthresorts.com sales@numenhospitality.com
Subscribe to BOTT Channels on WhatsApp & Telegram