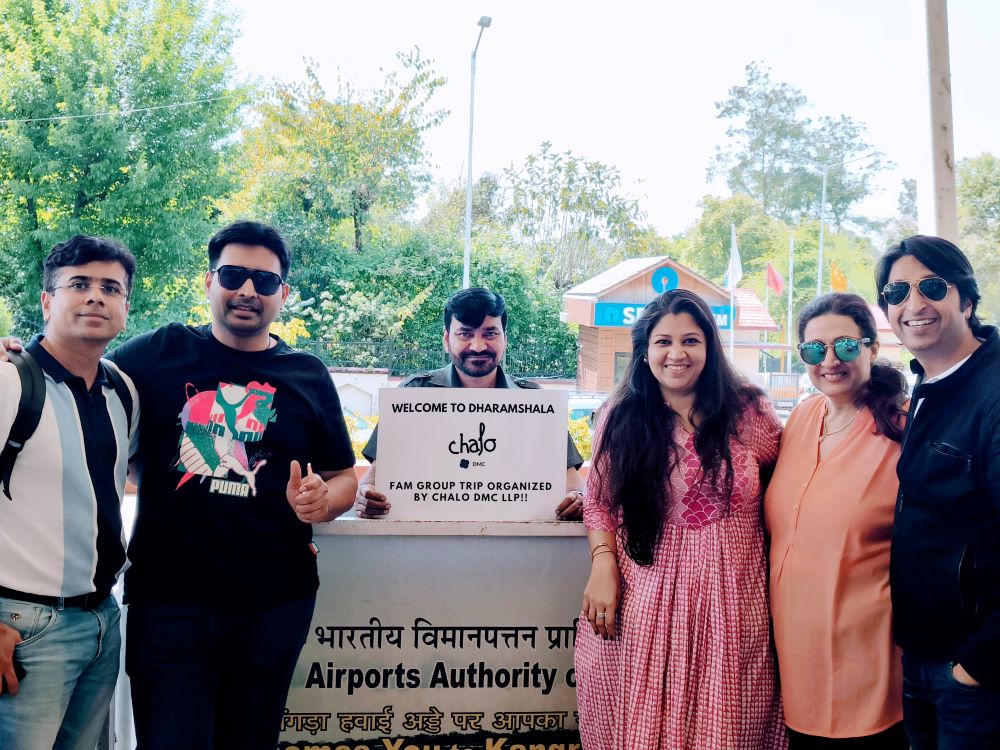 With its diverse range of attractions and the convenience of direct flights to the destination, the region is highly recommended for the upcoming season.
During the trip, the agents were treated to some exceptional hospitality and were housed in luxurious accommodations at the Rakkh Resort, the ITC Amoha Retreat, and the Punjab Village Farm. The agents indulged in various activities that included short treks, cultural evenings with traditional cuisine and music, tea trails, and farm activities. Furthermore, they also had the chance to explore local attractions such as the Dalai Lama Monastery and local bazaars while engaging in the region's rich cultural heritage.
Siddharth Jain, Director Chalo DMC LLP, highlighted, "The region of Dharamshala and the surrounding area, along with Amritsar, has become an increasingly popular destination for tourists seeking a wide range of inclusive experiences and activities suitable for all age groups. Whether it's an adventure, local culture, spiritual journeys, wildlife exploration, or exclusive tea-tasting experiences, this region offers something for everyone.
Moreover, with the addition of several new properties, the destination now offers an array of luxurious accommodations to choose from, ensuring that guests can enjoy the utmost comfort during their stay. Additionally, the increased number of direct flights offered by Indigo Airlines has made it an even more convenient and attractive option for visitors this summer.
For those looking to expand their itinerary, a short trip to Amritsar is highly recommended, as it is only a four-hour drive away. There, visitors can explore the famous Golden Temple, witness the daily flag-lowering ceremony at the Wagah Border, and indulge in the city's renowned food trails. With so much to see and do, it's no wonder that Dharamshala and Amritsar have become such popular destinations for travellers seeking a well-rounded and enriching experience".
Pranav Kapadia, Director Chalo DMC LLP also shared, "We believe in providing our Trade Partners with a first-hand experience of our offerings and services, together with enlightening them on the destination. This worked out as a brilliant opportunity and we are happy to learn all agents responded positively. We are also pleased to have partnered with major brands and popular properties in the region. These destinations offer a great prospect for our Trade Partner clients who are seeking an experiential domestic vacation during the summer season."
Overall, the Familiarisation Tour was success and offered an unforgettable experience to all participants, showcasing the best of North India.
Follow BOTT on LinkedIn, Facebook, Twitter & Instagram
Subscribe BOTT Channels on WhatsApp & Telegram to receive real time updates