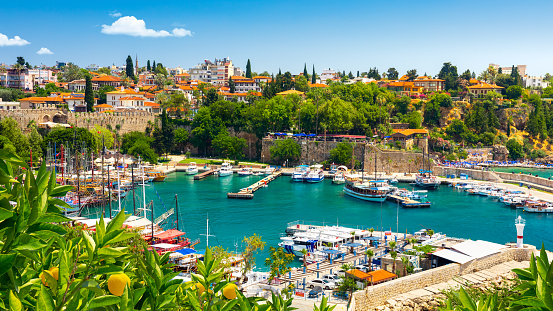 Turkiye also hosted several prominent Indian celebrities and influencers last year which further drew the attention of Indian and global travellers to the country's captivating beauty. Influential personalities from films, television, and social media such as Sara Ali Khan, Malaika Arora, Mouni Roy, Hina Khan, Avneet Kaur, and Awez Darbar, amongst others, were seen enjoying their travels to Turkiye, in 2022.
Turkiye is also encouraging partnerships with popular Production Houses to shoot films in scenic locations of the country. Recently, Turkiye Tourism hosted prominent Bollywood production houses such as Rajkumar Hirani Films, Red Chillies, Lyca Productions, and Reliance Entertainment, for a familiarisation tour that allowed them to explore its famous cities from a film location perspective. These Bollywood representatives also got the opportunity to have a discussion with the Turkish General Directorate of Cinema about possible collaboration scenarios. In regards to the opportunities provided by the Turkiye Tourism Board for the shooting of Bollywood films in Turkiye, one of the leading production houses in India, Yash Raj Films chose Turkiye as a destination to shoot its upcoming action-thriller film, Tiger 3, in 2021. Ace Bollywood actors Salman Khan and Katrina Kaif, along with the YRF team, were hosted and assisted in shooting one of the greatest Bollywood blockbusters in Istanbul, Antalya, and Cappadocia. The film is expected to release around Diwali, this year.
Turkiye is a popular destination for weddings, FIT, and MICE travel amongst Indian visitors owing to its welcoming environment as well as ample natural beauty. In 2023, the country aims to break all its previous records and anticipates welcoming a sizable number of visitors from India.
About Turkiye
Located in the Mediterranean and connecting Asia and European continents that are separated by the famous Bosporus, Turkiye is a destination that welcomes tourists from all around the world. The country that has always been a hub for cultural interaction and home to varying climates inspires visitors today with its history, nature, and gastronomy that reflect the diversity of civilizations for centuries. Located at the crossroads of cultures, Turkiye has a distinctive understanding of art & fashion, which is the synthesis of tradition and modernity, and its extremely dynamic shopping & entertainment life also attracts visitors from all over the world.
For more about Turkiye please visit: https://www.goturkiye.com/
Follow BOTT on LinkedIn, Facebook, Twitter & Instagram
Subscribe BOTT Channels on WhatsApp & Telegram to receive real time updates