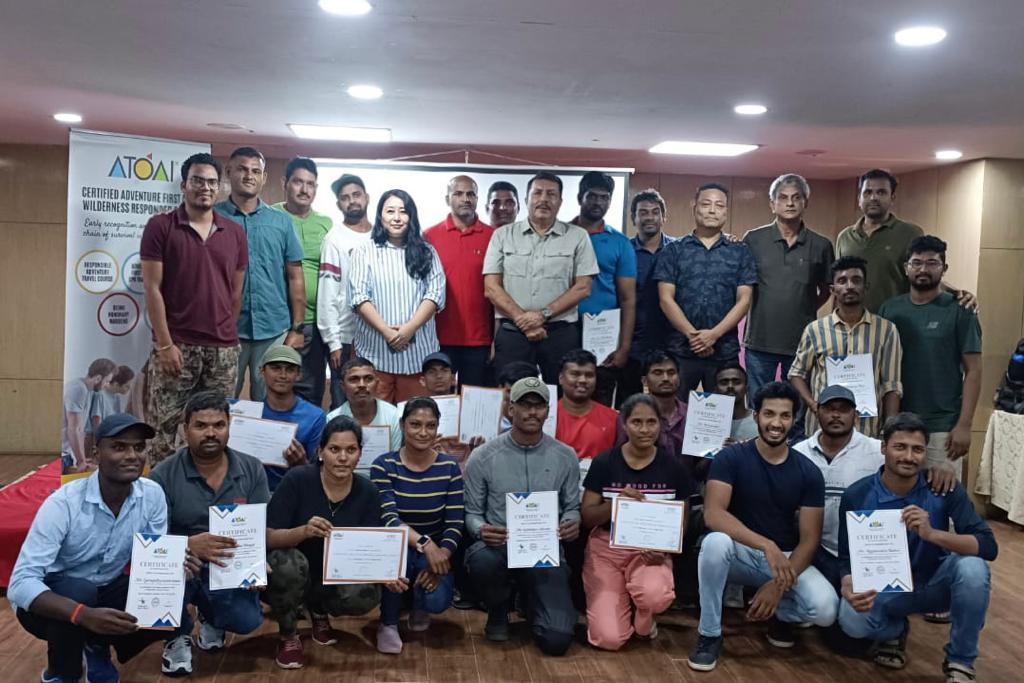 We are grateful to Mr. D Venkatesan, Regional Director and his team for their unstinted support in making the event an overwhelming success. Mr. M Narendran, Asst. Director India Tourism Hyderabad graced the event with his presence and briefed about the initiatives of the Ministry of Tourism, Government of India in developing adventure tourism with a special focus in the state of Telangana.
The event provided a remarkable opportunity for adventure enthusiasts, travel professionals, and industry stakeholders from across the country to come together, exchange knowledge, and foster meaningful connections within the adventure tourism sector.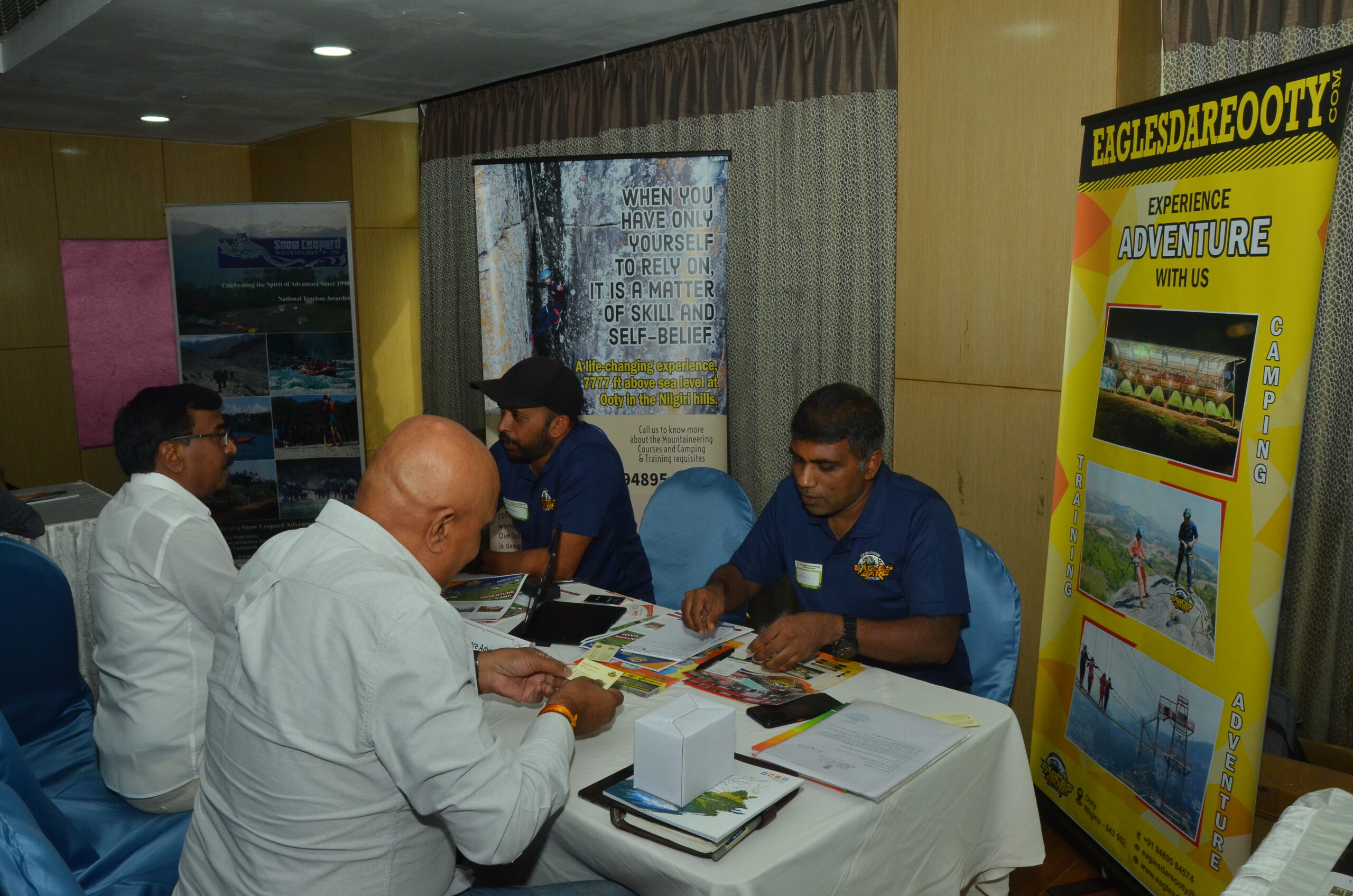 The engaging sessions on best practices – Safety and SOP's captivated audience, equipping them with practical tools and strategies to excel in their respective ventures. Industry experts shared their expertise, shedding light on effective marketing techniques and emphasizing the importance of offering authentic responsible adventure experiences to travellers.
The event's highlight was the presence of authentic sellers of adventure products. Exhibitors showcased a wide range of thrilling adventure tourism experiences, from adrenaline-pumping activities to awe-inspiring expeditions. The invitees had the opportunity to interact directly with the sellers, gaining first-hand knowledge and understanding of the incredible adventures available across the country. The event served as a catalyst for forging new partnerships and collaborations within the adventure tourism industry.
ATOAI also organised a First Aid, CPR, Wilderness Responder & Responsible Adventure Travel course for adventure guides which aimed at providing participants with the necessary skills to respond to emergency situations in the wilderness. The course included comprehensive training in first aid, CPR, wilderness response techniques, risk mitigation, leave no trace, STCI and responsible adventure travel practices.
Ajeet Bajaj, President of ATOAI says our vision is to have India ranked as among the ten best adventure destinations in the world by 2023. ATOAI is grateful to Mr. B. Manohar Rao, Managing Director, Telangana Tourism Development Corporation for extending their support for the course.
ATOAI Seminar & Adventure Tourism Roadshow will now travel to other parts of the country as mentioned below.
Follow BOTT on LinkedIn, Facebook, Twitter & Instagram
Subscribe BOTT Channels on WhatsApp & Telegram to receive real time updates