According to recently released data from the Reserve Bank of India (RBI), Indian nationals spent a record $10 billion in overseas travel during the first nine months of 2022, an increase of nearly 43% compared to pre-Covid figures.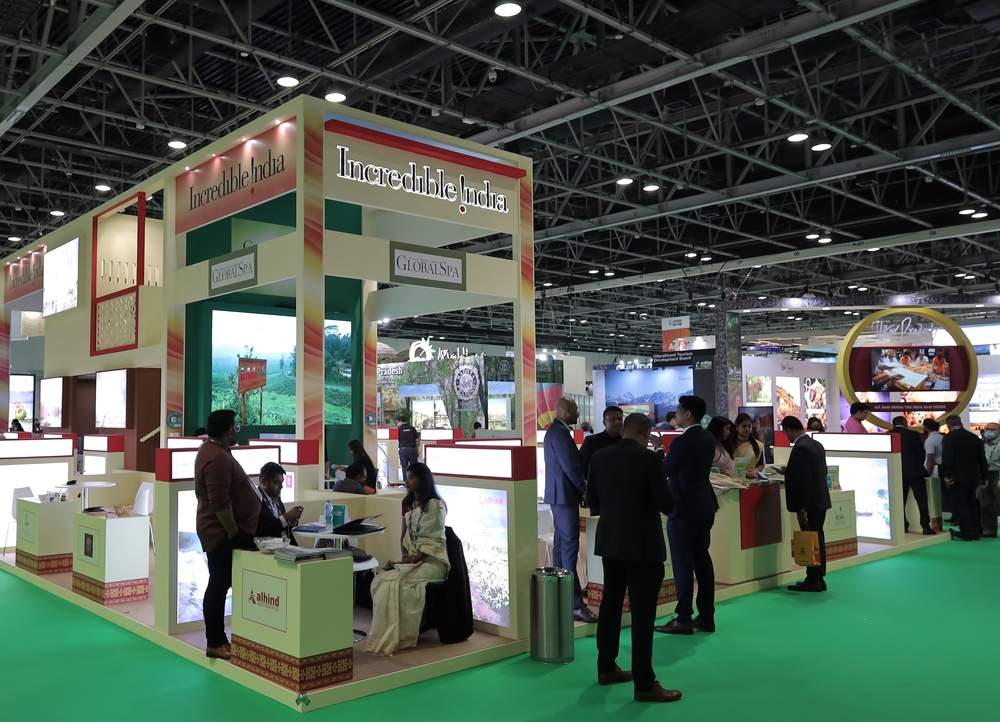 Moreover, estimates from Indian business consultants, Nangia Anderson LLP, in association with the Federation of Indian Chambers of Commerce & Industry (FICCI), place the number of annual outbound journeys at more than 27 million, with a total value of over $42 billion by the year 2024. This makes India well-positioned to become one of the world's most important outbound tourism markets and support growth in the Middle East's tourism sector following the challenges of the global pandemic.
Danielle Curtis, Exhibition Director ME, Arabian Travel Market, said: "The levels of outbound travellers predicted from India in the coming years mean it can command serious attention within the travel, tourism and hospitality sector. At ATM2023,we will give delegates, exhibitors and attendees the opportunity to explore the Indian travel sector through various show features, including the India Summit, which will look deeper into this key market."
Many Indians regularly travel to the GCC region for leisure, business, or a combination of both, taking advantage of the short distance, with Mumbai to Dubai, just a three-hour flight. The number of direct flights between India and this region reflects these trends, with Emirates alone operating over 170 weekly flights to nine Indian cities – Gulf Air, Etihad, Qatar Airways and Oman Air each also have regular flights to Indian destinations.
Airfares to the Gulf from India are also far lower than for other destinations due to the short distance, further underscoring the convenience and popularity of leisure or business travel. In addition, there are 8.5 million Indian nationals currently working in the GCC, meaning there is already a significant level of familiarity between the two regions.
Last year's Arabian Travel Market (ATM) hosted several high-profile exhibitors from India, including Goa Tourism and Uttar Pradesh Tourism. This year's event will be no exception, with new Indian exhibitors such as One Above Destination Management Services (DMC), Adventure Overland and Visaero Visa already confirmed.
ATM 2023 will explore the future of sustainable travel in line with its theme of 'Working Towards Net Zero'. Having officially initiated its journey to net zero, the conference programme will explore how innovative sustainable travel trends will likely evolve. It will enable delegates to identify growth strategies within key vertical sectors while providing a platform for regional experts to explore a sustainable future ahead of COP28, which will take place in November 2023 at Expo City Dubai.
The conference will also feature a sustainability category at its annual exhibitor awards for the first time. Exhibiting organisations will be recognised based on the extent to which they have considered the environmental impact of their stands and their efforts to reduce their carbon footprint.
ATM 2023 is held in conjunction with Dubai World Trade Centre, and its strategic partners include Dubai's Department of Economy and Tourism (DET) as the Destination Partner, Emirates as the Official Airline Partner, IHG Hotels & Resorts as the Official Hotel Partner and Al Rais Travel as the Official DMC Partner.
The latest ATM news stories are available at https://hub.wtm.com/category/press/atm-press-releases/.
To register for ATM 2023, please log on to: https://www.wtm.com/atm/en-gb/enquire.html.
Follow BOTT on LinkedIn, Facebook, Twitter & Instagram
Subscribe BOTT Channels on WhatsApp & Telegram to receive real time updates