This fourth Zone Connect hotel is located in close proximity to key attractions like – Cellular Jail, Kalapaani Museum, Ross Island, Wandoor Sunset Beach, Chidiya Tapu all within a short driving distance.
The expanded network of direct flights from key cities Mumbai, Chennai, Kolkata, Delhi, Bengaluru and Hyderabad make it easily accessible from key cities across India.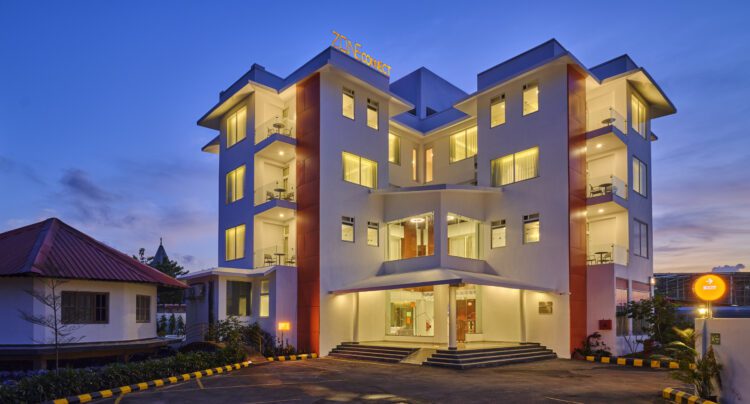 The hotel has 24 well-appointed rooms promising a comfortable and indulgent stay. The hotel is home to Café C, an all-day dining; Co-Bar, a high-energy bar; Plunge – a pool; Grey Zone – an ideal space for holding meetings for 15 guests; and Poolside Lawn – a venue that can accommodate upto 500 people. The guests can explore their Zone Social Avatars – Adventurer, Foodie, Shutterbug, Networker, and Party Animal, while being surrounded by backwaters offering exquisite views.
Speaking on the launch, Mr. Vikas Ahluwalia, General Manager & National Head, Zone by The Park Hotels, said, "We are delighted to enter Andaman and Nicobar Islands with the launch of our first hotel Zone Connect Port Blair for price-conscious design-conscious travellers. This hotel will be followed up by Zone by The Park Resort in Shaheed Dweep (Neil Island). We would like to thank our partners Genex Resorts – Mr. Arvind Kumar, Mr. Ram Kumar and Mr. T Raj Babu for this opportunity."
Mr. Arvind Kumar, Director – Genex Resorts Private Limited shared his excitement and added, "We are extremely happy to partner with Apeejay Surrendra Park Hotels Limited. Our sister company is looking forward to extending the relationship with them other destinations across the country."
Zone Connect is part of Zone by The Park brand which has a strong presence in Coimbatore, Jaipur, Chennai ORR, Bengaluru, Jodhpur, Jammu, Kolkata, Phalodi – Jodhpur. It is a mid-scale brand that channels its inimitable spirit and design ethos from Zone by The Park. The brand has three hotels operational in Coimbatore and Goa with upcoming hotels in New Delhi, Patna, Alibaug, Darjeeling, and Manali which are slated to open in the next few months.
Follow BOTT on LinkedIn, Facebook, Twitter & Instagram
Subscribe BOTT Channels on WhatsApp & Telegram to receive real time updates