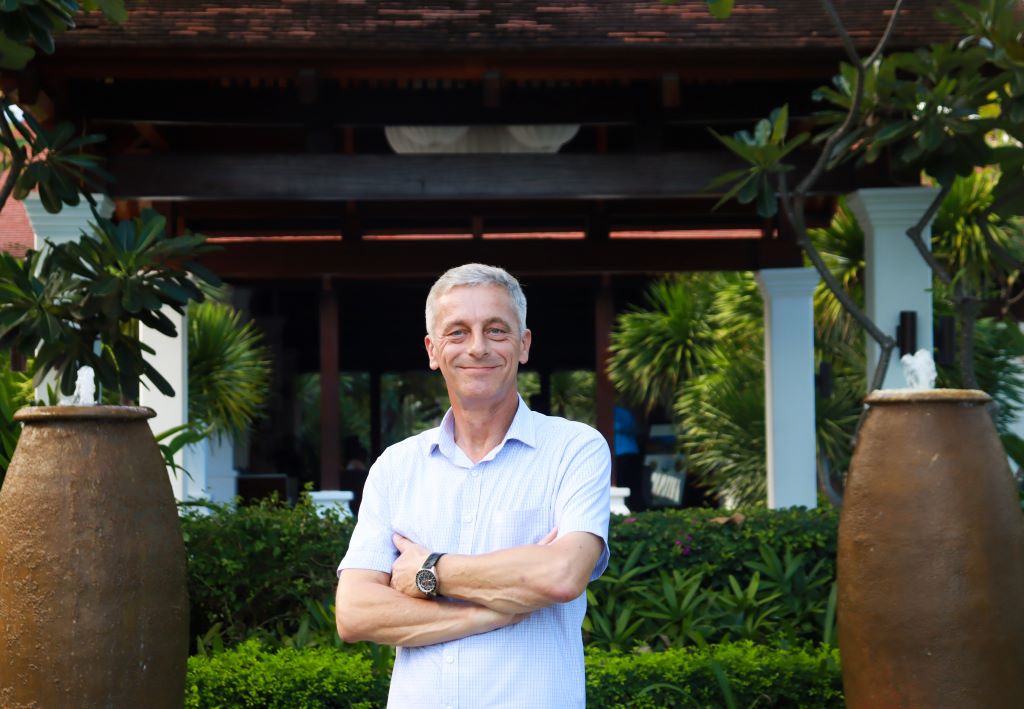 The Anam Cam Ranh has welcomed both Norbert Meyer, a German national equipped with more than 20 years of hospitality experience, as resort manager and New Zealander Geoffrey Crabbe, a hospitality veteran with three decades' experience, as culinary director. The Anam Mui Ne, which celebrated its grand opening in January this year, has named French-born Victor Joyeux, who began his hospitality career 17 years ago, as executive assistant manager.
Meyer returns to The Anam Cam Ranh after previously working at the 12-hectare resort for more than two years, from January 2018, as resident manager and acting general manager. His career has seen him work for major international hospitality brands in Europe, the Middle East, Southeast Asia and mainland China. Before he embarked on his hospitality career, he was a master sergeant in the German military.
Crabbe joins The Anam Cam Ranh after working as operational manager and executive chef at The Grand Cathedral Square, in New Zealand's Christchurch, where he was tasked with building two restaurants, two bars, a pastry kitchen, bakery, deli and Italian pizzeria. Previously, he worked as an executive chef at a string of high-end hotels and restaurants in New Zealand, Vietnam, Cambodia, Australia, Fiji and South Africa including Anantara's resorts in Siem Reap and Mui Ne.
Prior to his new role, Joyuex worked as acting resort manager and director of food and beverage at Premier Residences Phu Quoc. He has worked in F&B and guest relations positions at hotels in Danang, Myanmar, Thailand, Switzerland and the Maldives.
The Anam Group's group General Manager Laurent Myter said the "surprisingly strong" business performance across the two properties in recent times had given the group the luxury of significant additional investments in human resources as well as facilities and services. The Anam Cam Ranh's average monthly occupancy has hovered well above 90 percent since June this year, with the daily average rate at the resort higher than in 2019.
"Norbert, Geoffrey and Victor bring a collective breadth and depth of hospitality experience in Vietnam and abroad to the table, helping to further fuel our post-pandemic recovery that has seen business bounce back much sooner than anticipated, and then some," said The Anam Group's Group General Manager Laurent Myter. "Even during September, traditionally not the most bullish time after the summer holidays, we experienced an average occupancy of 80 per cent at The Anam Cam Ranh. We have finally cast the shackles of the pandemic off, in spectacular style."
Follow BOTT on LinkedIn, Facebook, Twitter & Instagram
Subscribe BOTT Channels on WhatsApp & Telegram to receive real time updates