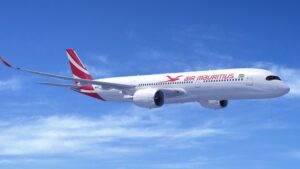 Air Mauritius will resume its direct operations to and from Indira Gandhi International Airport in New Delhi as from the 03rd of May 2023, with two weekly flights using the Airbus A330 aircraft in a Business and Economy class configuration with a capacity of 254 seats. The duration of the flight is 07 hours and 30 minutes.
Air Mauritius also operates six weekly flights to Chhatrapati Shivaji Maharaj International Airport in Mumbai.
Krešimir Kučko, CEO, Air Mauritius stated, "We are excited to resume our operations to New Delhi after three years of absence. India and Mauritius share a special relationship that is built on the foundation of people-to-people ties. Both India and Mauritius are united by culture, ancestry, language and geography. In April this year, Air Mauritius will be proudly commemorating its 50 years of presence in Mumbai. New avenues are being explored with Air India in order to offer seamless connectivity via both Mumbai and New Delhi to/from a number of destinations in India."
From the Piper Navajo at its humble beginnings, Air Mauritius nowadays has one of the youngest and most modern fleet in the world, with the latest generation aircraft such as the Airbus A350-900 XWB and the A330-900neo.
Air Mauritius products and services have been rated 4-Star by rating agency – SKYTRAX. At the World Travel Awards 2021, Air Mauritius was the winner of the Indian Ocean's Leading Airline Economy Class 2021 and Indian Ocean's Leading Airline Brand 2021 & 2022.
Follow BOTT on LinkedIn, Facebook, Twitter & Instagram
Subscribe BOTT Channels on WhatsApp & Telegram to receive real time updates