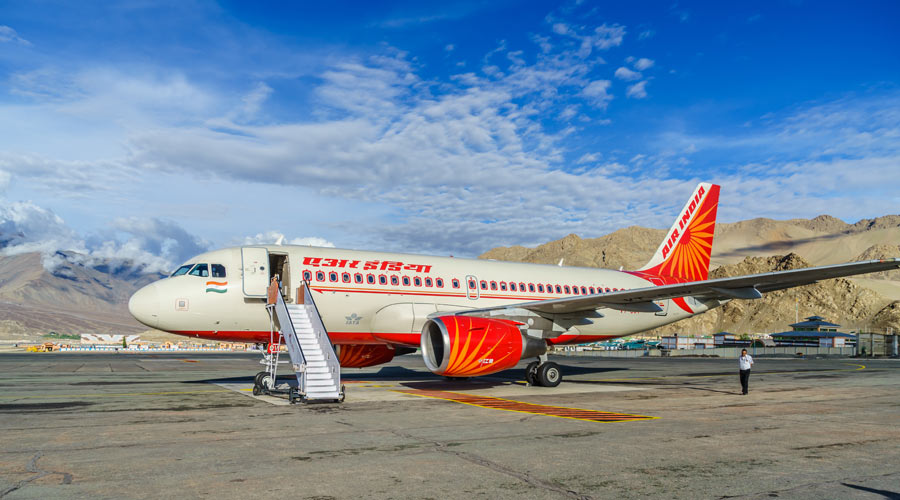 Located in proximity of Terminal 3, at the Cargo complex of Delhi Airport's Air Cargo Logistics division, the centralized warehouse sprawling 54,000 sq. ft. (approx.), will significantly improve quick turnaround of the airline's flights operating out of Delhi.
Campbell Wilson, CEO and MD, Air India said, "The warehouse is a major milestone for Air India and a reinforcement of the quality, professionalism, and investment that we are now committed to make. This world-class facility will not only boost Air India's fleet and operational efficiency but will also strengthen India's aviation ecosystem. The warehouse will offer us more proximate access to and better control over our aircraft spares enabling us to meet any engineering requirement promptly – leading to improved punctuality of flights."
The first-of-its-kind facility for any airline in India, the integrated warehouse will serve as the cornerstone of Air India's engineering function, offering a one-stop solution for storing aircraft spares, tools and ground support equipment ranging from hardware to sophisticated and complex avionics, hydraulics, structural, pneumatic, and mechanical components.
The warehouse will fulfill engineering resource requirements for maintenance and service of the Air India, Air India Express and AIX Connect fleet from a centralized location by integrating 16 subscale and scattered locations spread across Delhi and Mumbai into a consolidated state-of-the-art facility that will function as a hub and feeder network for operations throughout India. This will streamline the airline functions and ensure better control over inventory. Located close to Air India's aircraft hangars at Terminal 3 of IGI airport, the warehouse will facilitate swift material movement of spares to address technical issues.
The new integrated facility will boost the airline engineering warehouse infrastructure in the country, as Air India continues its transformation to a world-class airline
About Air India:
Founded by the legendary JRD Tata, Air India pioneered India's aviation sector. Since its first flight on October 15, 1932, Air India has built an extensive domestic network with non-stop flights to cities around the world, across the USA, Canada, UK, Europe, Far East, South-East Asia, Australia, and the Gulf. After 69 years as a government-owned enterprise, Air India and Air India Express were welcomed back into the Tata group in January 2022.
Air India is navigating through a major five-year transformation roadmap under the aegis of Vihaan.AI, with an ambition to become a world-class airline with an Indian heart. The first phase of this transformation, the taxi phase was recently concluded and focused on fixing the basics. These included bringing back to service many long-grounded aircraft, the addition of talent across flying and ground functions, rapid upgradation of technology and strengthening of customer care initiatives amongst others.
A member of Star Alliance, the largest global airline consortium of leading international airlines, Air India offers seamless connectivity and facilities to passengers all over the world.
Follow BOTT on LinkedIn, Facebook, Twitter & Instagram
Subscribe BOTT Channels on WhatsApp & Telegram to receive real time updates