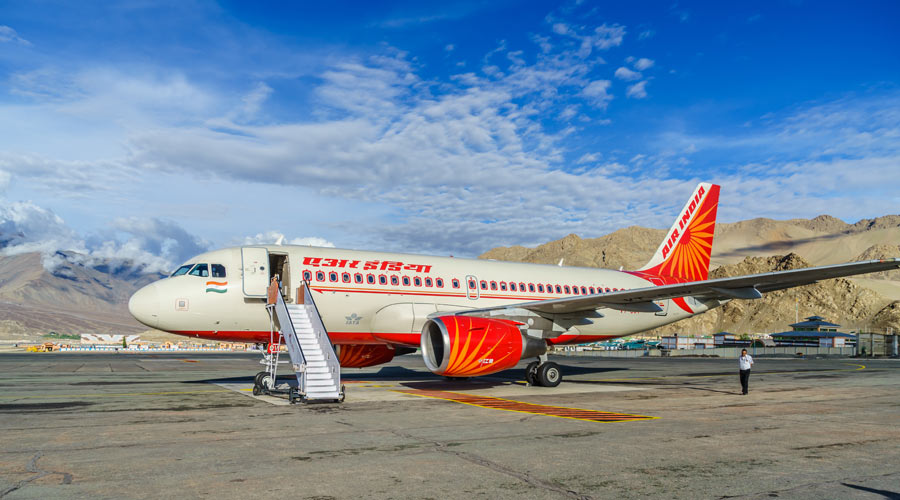 The sale offers all-inclusive fares starting INR 40000 (round trip) and INR 25000 (one-way) on non-stop flights to Copenhagen (Denmark), London Heathrow (UK), Milan (Italy), Paris (France), and Vienna (Austria). Air India operates 48 non-stop flights every week from Delhi and Mumbai to these five cities in Europe.
Bookings under the sale are open until 14 October 2023 for travel until 15 December 2023. The sale is open on all channels, including Air India's website (www.airindia.com), iOS and Android mobile apps, and through authorised travel agents. The seats available on sale are limited, and are available on a first come, first-served basis.
The fares may marginally vary in different cities, due to applicable rates of exchange and taxes.
About Air India:
Founded by the legendary JRD Tata, Air India pioneered India's aviation sector. Since its first flight on October 15, 1932, Air India has built an extensive domestic network with non-stop flights to cities around the world, across the USA, Canada, UK, Europe, Far East, South-East Asia, Australia, and the Gulf. After 69 years as a government-owned enterprise, Air India and Air India Express were welcomed back into the Tata group in January 2022.
Air India is navigating through a major five-year transformation roadmap under the aegis of Vihaan.AI, with an ambition to become a world class airline with an Indian heart. The first phase of this transformation, the taxi phase was recently concluded, and focused on fixing the basics. These included bringing back to service many long grounded aircraft, addition of talent across flying and ground functions, rapid upgradation of technology and strengthening of customer care initiatives amongst others.
A member of Star Alliance, the largest global airline consortium of leading international airlines, Air India offers seamless connectivity and facilities to passengers all over the world.
Follow BOTT on LinkedIn, Facebook, Twitter & Instagram
Subscribe BOTT Channels on WhatsApp & Telegram to receive real time updates